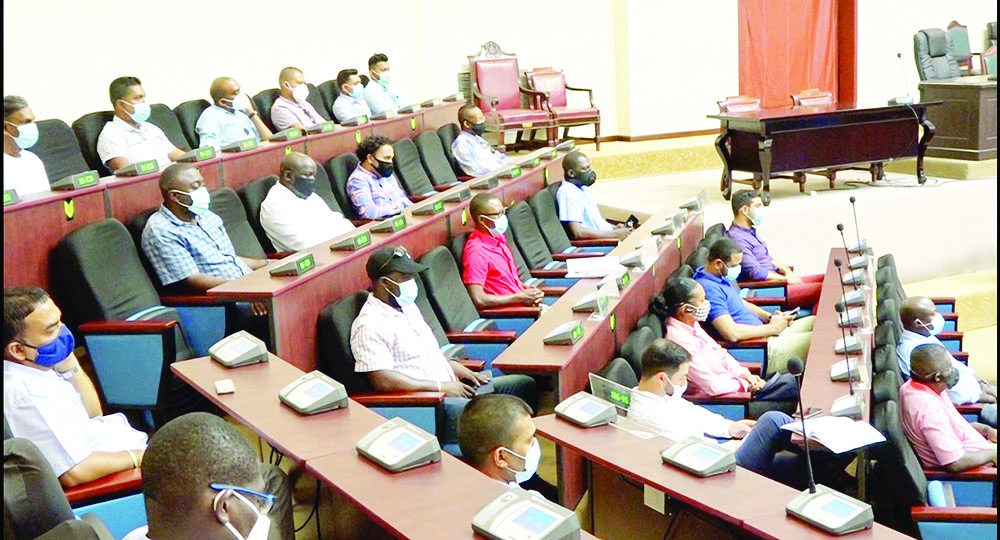 With a long history of contractors hired by the Government for various infrastructural works doing a sloppy job, Public Works Minister Juan Edghill has sounded a warning that such actions would no longer be tolerated.
In fact, he warned contractors that they would not benefit from a second contract under the Government if it was found that their work was not up to standards.
During a meeting with road contractors at the Arthur Chung Conference Centre on Wednesday, Minister Edghill made it clear that long delays as well as shabby and incomplete work on infrastructural projects would no longer be accepted.
"A contract is not a loan for you to contract other business, a contract is to get the job done. As development partners, whenever we announce that a contract has been signed for the execution of work…development is something everybody craves, something everybody wants," he said.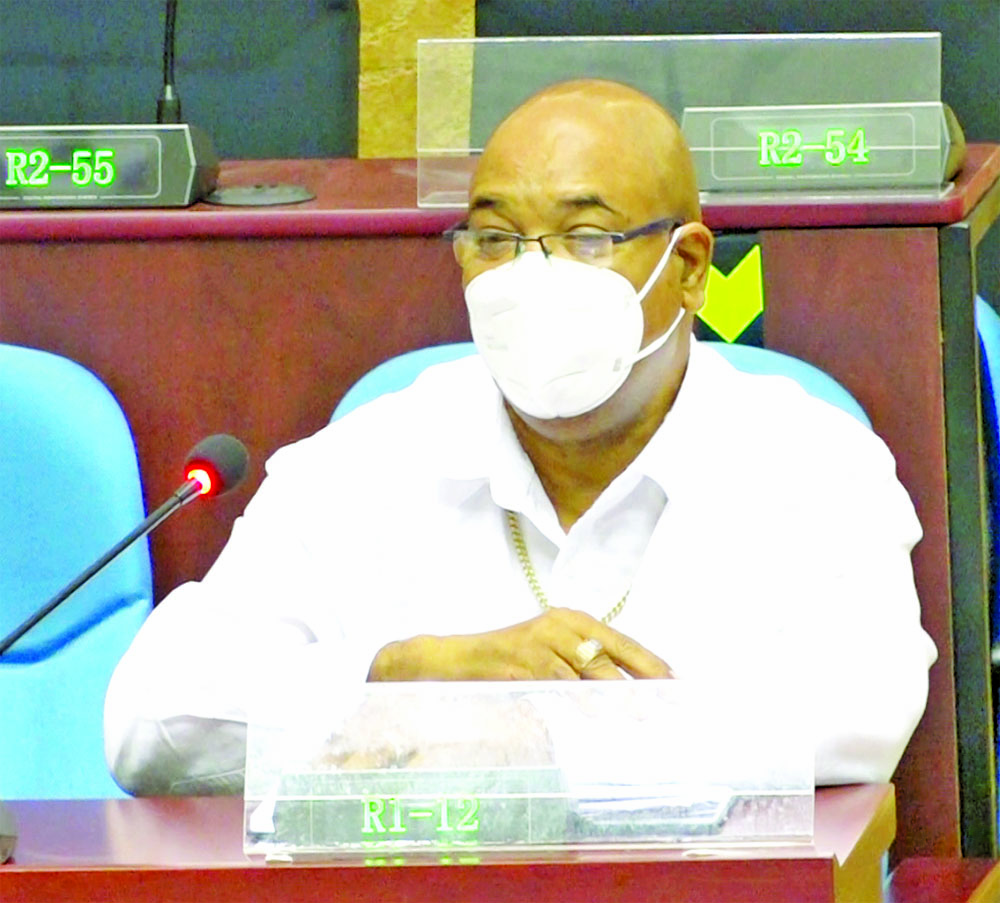 The Public Works Minister added that no Ministry staff was not allowed to be employed with contractors, citing the resultant conflict of interest. He promised that if ever this was found, there would be consequences.
The Minister added: "I want to make it clear that giving contractors work where they are over-circumscribed where work is concerned, and they cannot start the next job will not be tolerated. Nobody has an entitled limit; no job will wait on you until they are finished with the one they are doing."
As it relates to value for money, the Minister said that as of now, quality control would be at a new level. He explained that if the Ministry inspected work done by contractors and found that they were cheating, the manager and workers would face the consequences.
According to the Minister, all roads should last a certain number of years and should be able to withstand a certain amount of traffic. However, he said if the job was not done properly by contactors, this would not happen.
In their defence, some of the contractors highlighted some issues that might lead to delays or inferior work.
One contractor said: "We really need to look at the structure of our shoulders, we really need to look back at that start to have hard shoulders where there is structure of the same as we are constructing the road. I know it might be an issue with the cost, but we really need to look at that and that will enhance the life of the roads."
Another explained that contractors were not trying to by-pass the specifications of a job. He said that many contractors could attest to the fact that the available materials, particularly loam, were not up to standard. He added that a contactor could do his work correctly, but if he did not have the cooperation from residents and the Neighbourhood Democratic Council (NDC), then the roads would not last.
He explained that the NDC would take heavy vehicles into small streets to clean drains and destroy the new roads. He added that they would dump the waste along the shoulders of the roads which would cause them to break away.
After listening to all of the contractors' concerns, the Minister reassured them that systems would be put in place to rectify their problems. He further urged them to work together with the Government to help develop Guyana.
Also present at the meeting were Minister within the Public Works Ministry, Deodat Indar and Chief Works Officer Geoffrey Vaughn. (G9)