1 day before election petitions' hearing
…such actions can only emanate from those fearful of sound rulings of Judiciary – Govt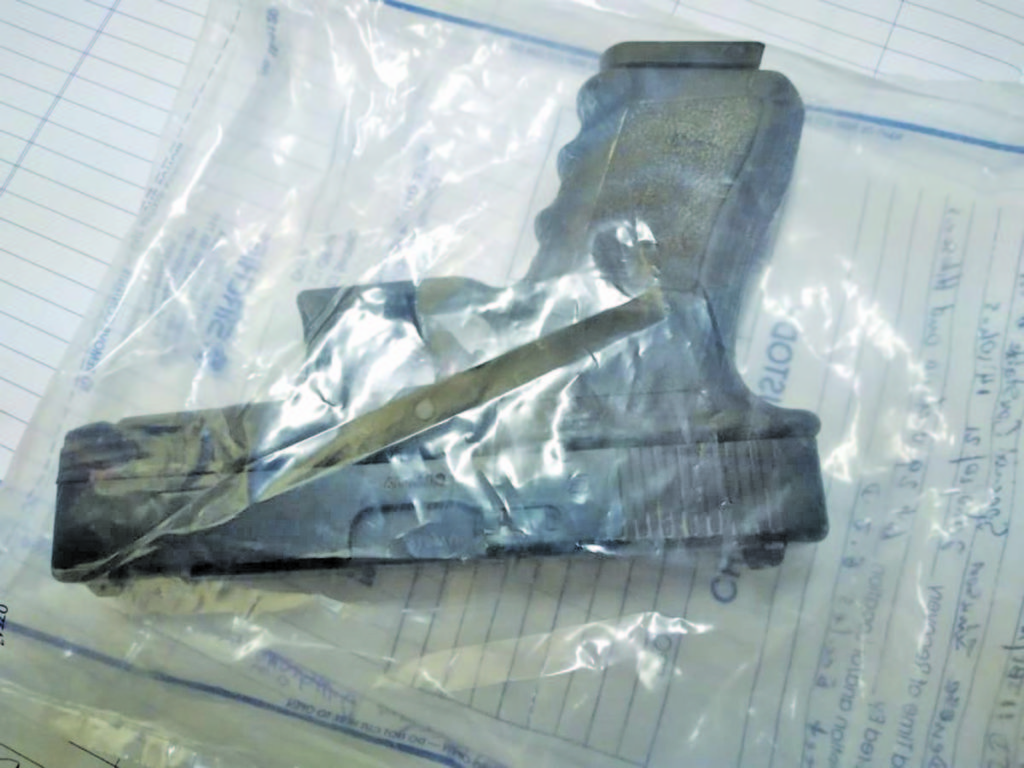 One day before the first hearing of the election petitions filed by the APNU/AFC Coalition, a man armed with what was later identified as a toy gun on Wednesday entered the residence of Chief Justice (ag) Roxane George and confronted the ranks guarding her home.
The incident occurred at some time around 14:00h yesterday. It is unclear whether the Chief Justice or any other family member was at home at the time.
In a statement on Wednesday, the Police said two ranks are stationed at Chief Justice George's residence. At the time in question, one of the ranks – a female – had left the guard hut to go to the washroom when she was confronted by a slim-built male wearing a black short pants and a white jersey tied around his face.
He was armed with what appeared to be a black handgun, and the Police said he pointed the object at the cop while approaching her. The intruder then fired a punch at her but missed.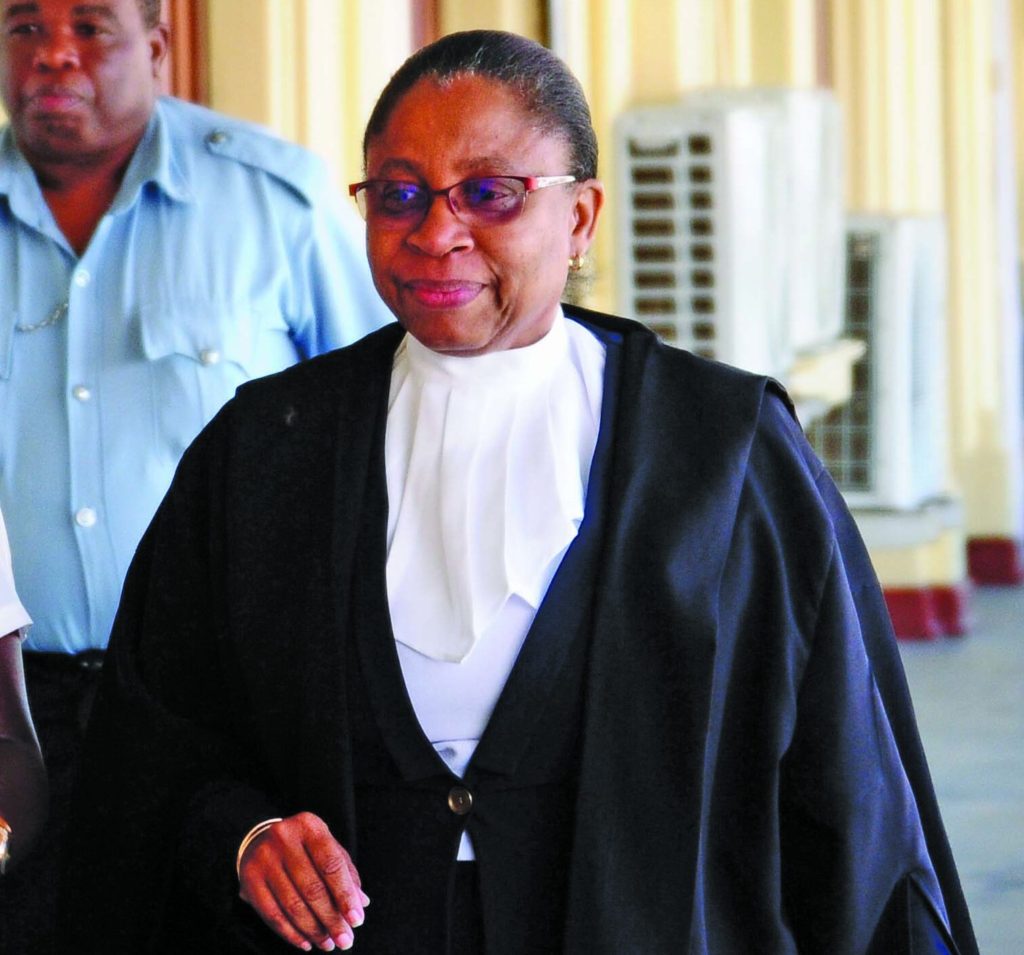 The female rank alerted the other officer, who was in the garage of the building and was armed with a .38 revolver. Upon hearing his colleague, the male rank went to investigate, but found the intruder pointing a weapon at him, causing him to take cover.
The suspect then dropped the object, ran in a northerly direction and jumped over a fence, making good his escape.
The Police have said that no shots were fired, nor was anyone injured. The object that was dropped by the suspect was retrieved and is suspected to be a toy gun, according to the Police.
Nevertheless, the matter is being investigated.
This incident comes on the heels of the first hearing of the election petitions filed by the APNU/AFC Coalition. Chief Justice George has set today's date – Thursday, October 22, 2020 – for case management, which is scheduled to commence at 13:00h.
Meanwhile both Government and the APNU/AFC Opposition have condemned the incident. In a statement, the PPP/C Government said it "views this as the latest assault on democracy in our country, of which the judiciary forms one of its cornerstones. Such actions can only emanate from those who are fearful of the Constitution, the rule of law, and sound rulings from the Judiciary."
The administration added that while investigations have already been launched into the incident, it has further advised the Guyana Police Force to ensure that the Chief Justice is provided with all the necessary security for her protection and that of her family and property.
The APNU/AFC also issued a statement on the incident, in which it accused the PPP/C of orchestrating the attack in an effort to thwart today's hearing of petitions and further delay the matter.
But in response, the PPP/C administration set the record straight by pointing out that the PPP/C Government has nothing to fear from either of the two election petitions filed.
"We have already stated that they are frivolous, vexatious, and are without merit as every other legal proceedings APNU+AFC have filed in recent times," the ruling party asserted.
It went on to say that it is tragic, though not unsurprising, that the Coalition Opposition would use such a grave matter as a platform to play their "petty and devious politics by implicating the PPP/C in such a dastardly design without a scintilla or shred of evidence. It is only a demented mind that can produce such depraved thinking. It shows the level of desperation and low depths to which the APNU+AFC is prepared to descend. But then again, the world saw their vulgarity showcased for five long months from 2nd March 2020 to 2nd August 2020, as they attempted to disgracefully steal the 2020 National and Regional Elections."
Meanwhile, the APNU/AFC in its statement on Wednesday afternoon also expressed alarm at the incident at the home of the Chief Justice.
Only recently, Attorney General Anil Nandlall also expressed that the petitions are "without merit".
The Attorney General, who is named as one of the respondents in the matter, contended that most of the issues raised in the Coalition's two petitions have already been determined.
The APNU/AFC has filed two election petitions, both challenging the results of the March 2, 2020 General and Regional Elections and the National Recount that followed. However, notably absent from the petitions are the APNU/AFC Statements of Poll (SoPs). (G8)