A convicted prisoner at the New Amsterdam Prison in Berbice, Region Six (East Berbice-Corentyne), was beaten with a piece of wood by another inmate during a fight at the facility.
The injured man has been identified as Mark Lewis. He was attacked by a remanded inmate on Friday.
Police said that the duo had a misunderstanding and the suspect picked up a piece of wood and dealt several lashes about the victim's body causing him to receive injuries.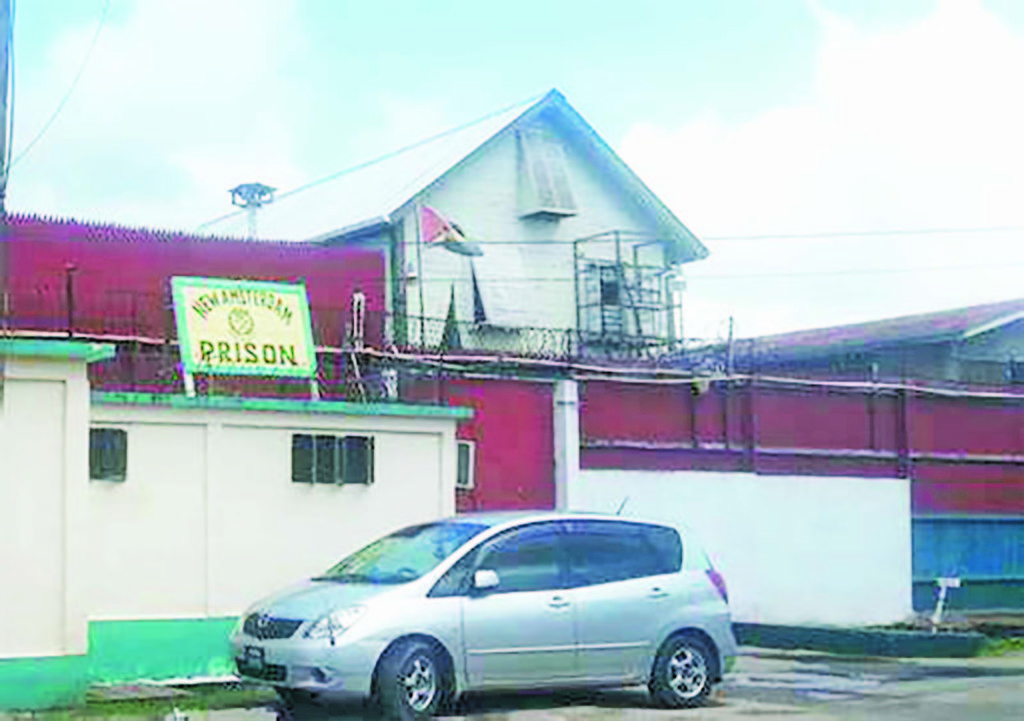 The victim was escorted to the New Amsterdam Public Hospital where he is being treated.
One day prior to this incident, a man who was remanded to the Lusignan Prison, East Coast of Demerara (ECD), for murder, was stabbed about his body by a fellow inmate.
Allan Basdeo was stabbed by a prisoner called "Russian".
Based on information received, Basdeo had fallen asleep in Holding Bay Two and was awakened by a loud noise.
Upon opening his eyes, he saw the masked suspect armed with improvised weapons. "Russian" subsequently stabbed Basdeo twice to the left side of his head, causing him to receive injuries.
An alarm was raised and the victim was picked up and taken to the infirmary section to seek medical attention. He was later escorted to the Georgetown Public Hospital Corporation (GPHC) to seek further medical attention. (G9)