"She is my inspiration and role model"
By Brandon Corlette
A bond between a mother and son lasts a lifetime. That is the bond shared between Guyanese cricketer Sherfane Rutherford and his proud mother Karen Rutherford.
The 22-year-old Sherfane Rutherford, who has represented the West Indies in T20 International cricket and played for multiple franchises, including the Guyana Amazon Warriors, Delhi Capitals, Mumbai Indians, Karachi Kings and Preshawar Zalmi, has credited his success to the significant role his supportive mother has played in his life.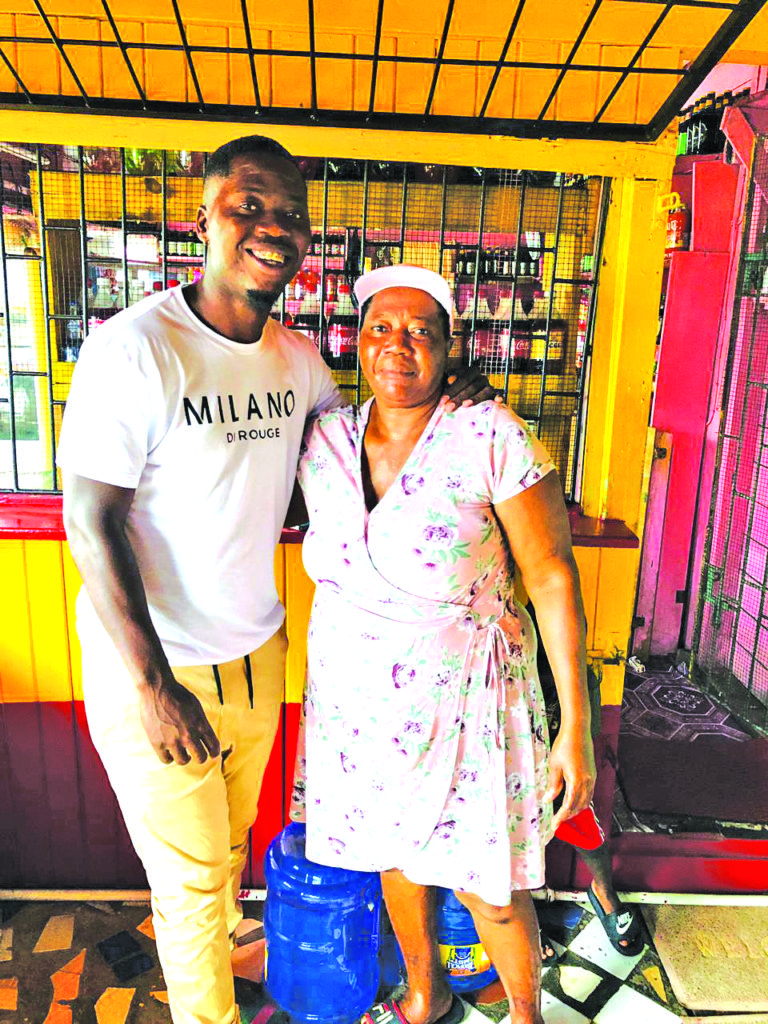 Sherfane told this publication that his mother played a crucial role in his life as he emerged from humble beginnings at Enmore, East Coast Demerara. He said his mother recognized, whilst he was at an early age, that he had some potential to achieve great things in the game of cricket.
"My mother is enormously supportive. She has played a very big and crucial role in my life. She also recognised, at an early age, that there was some potential for me to achieve more," Rutherford revealed.
This left-handed batsman who bowls right-arm seam has said his mother always gave him the freedom to enjoy cricket.
"She would always allow me to naturally enjoy my sport without applying the usual parental pressure. She always dreamt of seeing me play for Guyana one day," Rutherford added.
Mothers help shape sons into independent and strong men. This is exactly one of the many roles Sherfane's mother played in his like. "My mother ensured that I became a good human being. She is very religious, and it was she who taught me the importance and value of prayer. She taught me that hard times can be overcome, and that losing battles can be won. She has taught me more than I could have learnt by making wise choices even in the most uncertain situations," Sherfane explained.
Despite his having played cricket around the globe being something admirable about Sherfane, what trumps that achievement is the continuous love he has for his family and loved ones. The decorated T20 cricketer has not forgotten the bridge he had crossed. He usually displays his intense love for his mother by posting photos of her for the world to see.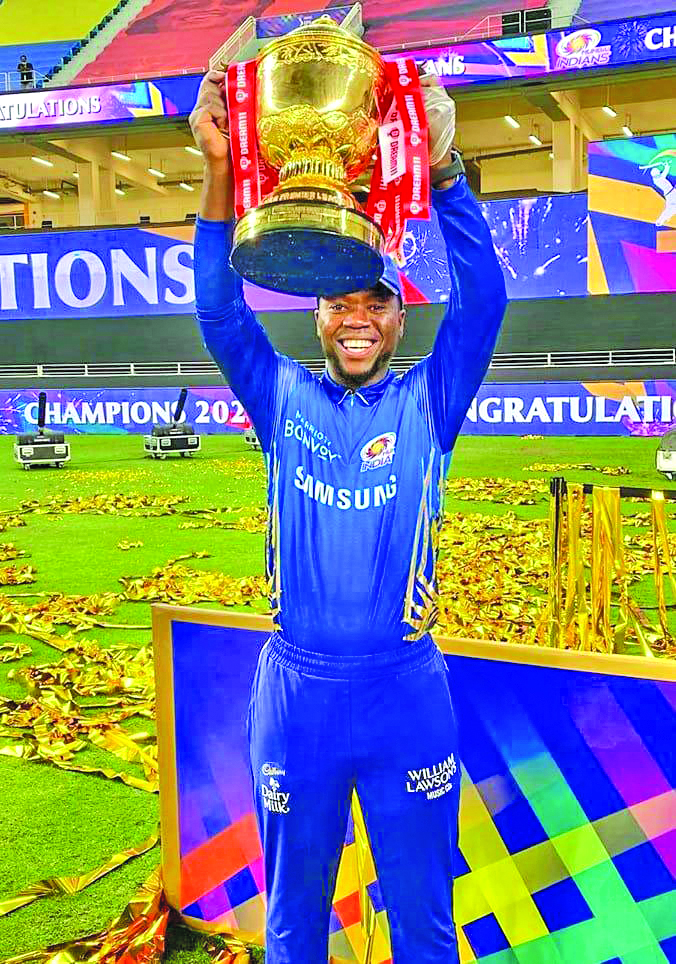 "She is my inspiration and my role model," Sherfane Rutherford declared.
At 22 years old, Rutherford has played in six T20 International matches, 17 first-class matches, and 20 List A matches. Globally, he has played in 53 T20s, and his power hitting and versatility have stood out, being reasons why he has played in all top leagues around the globe.
He was part of the victorious Mumbai Indians team in the 2020 Indian Premier League (IPL), and the victorious Karachi Kings in the Pakistan Super League (PSL).
One of the most remarkable scenes of the bond shared by Sherfane and his mom came in 2018 at the Guyana National Stadium at Providence, when Rutherford blasted an unbeaten 45 from 13 balls. His mother Karen was present, as were members of his family, and they witnessed one of the most destructive T20 innings ever. It took the Warriors to victory against the Trinbago Knight Riders. His mom Karen was beyond proud of her son's performance, and Rutherford described that day as amazing, his being able to perform in the presence of his parents.
The foundation has already been laid for Sherfane Rutherford to achieve greatness in 'the gentleman's game of cricket'. With hard work, dedication, and the support of his inspirational mother, he will certainly achieve greatness and continue to make her proud.