The Alisha Fortune story
By Jemima Holmes
It's all about balance.
Motherhood, in itself, is a mentally and often physically taxing job, and for some, the thought of adding multiple sports to the equation is daunting.
For acclaimed national athlete Alisha Fortune, however, it's just a walk in the park. Or, in her case, a sprint therein.
Her secret is balance.
Finding the best possible way to get it all done, many times with the help of others, the evergreen Alisha Fortune has said: "I must say thanks to those who have assisted me in some way or the other, because I couldn't do it alone."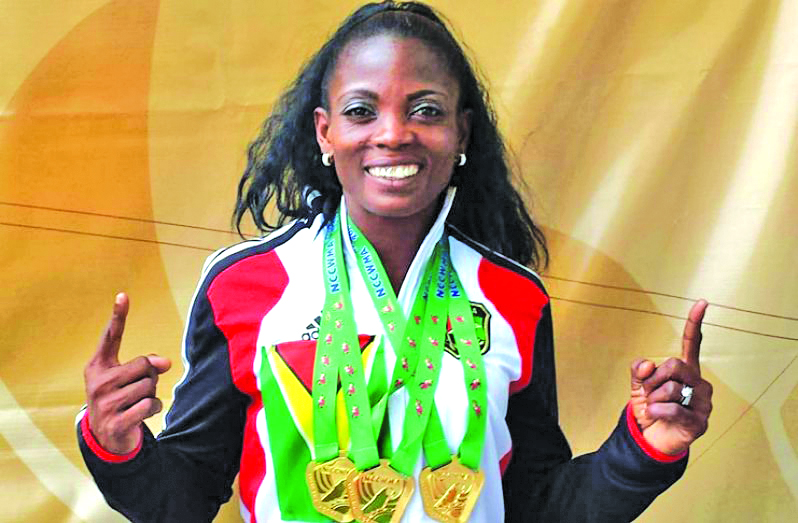 Alisha told this publication about her many years of being a mother. "First of all, I enjoy being a mom," she said. "It's never easy being a mom, it's challenging, and even more so as a single parent. It's challenging," the irrepressible sprint athlete added.
"It's very, very rewarding because, as I said, it's challenging to be a mother."
She says it has all been possible with the help of family, friends, church members and, most importantly, her own mother, Judy Wills.
Fortune has lived most of her life in the public eye, representing Guyana at various levels on the athletics scene, and, later in her career, on bodybuilding and rugby stages. Touching on her versatility as an athlete, the sprint specialist emphasised the importance of branching out.
"I think I have the talent, and I always like to branch out, doing different things, challenging myself; and, you know, athletics is my first love, and after athletics, bodybuilding. I always loved football," Fortune stated.
"Sometime it's good (to be engaged in different sports). When you are out of season, you do another sport; it develops other areas in your body, other muscles in your body that you really do need," she said as a bit to advice.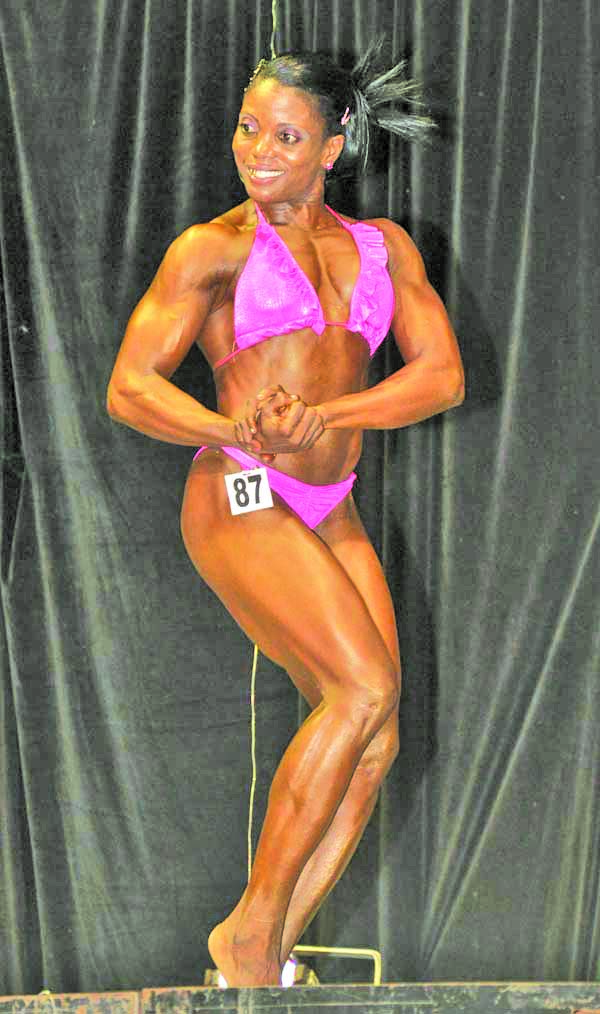 Now having a face that is easily recognisable by sports fanatics, Fortune began her illustrious career at the tender age of 9. She subsequently qualified for a number of international events, but a lack of finances had kept her away from the CARIFTA and Olympic Games. Nonetheless, her resilience propelled her on in sport, and she eventually became the World Champion in the Masters W40 and W35 sprint events. This undertaking required a lot of travel, which at times cost Fortune a lot on the family front.
"I remember one time I got injured in Trinidad, and I had to stay on for therapy and surgery right away, because I would not have gotten it here. I had to be away from my children for a couple of months, and my mom took up that mantle. It was just very fortunate for me," she reflected.
During that particular time, the 46-year-old athlete learnt how to balance motherhood and sport.
"I could've found a little job (in Trinidad) to work and send money for them, but, you know, to manage it well, I had to manage myself. How am I gonna manage having them (on) different days, you know, like weekends? I had to put all the things together so that I was able to look at them," she explained.
"As a mom, you always miss your kids; and even now, they will tell you how much they're going to miss you," Fortune shared as she fought to overcome her emotions.
Fortune said she was so able to perfect her ability to manage that she soon saw her skills trickling down into the lives of her children: Andrea, Adrian and Andre Foster, all of whom showed interest in one sport of another.
"At an early age, they were in sports, so I was able to manage them, because I was self-employed," she disclosed. "That's why I chose to be self-employed, because I was able to have a better handle (on the situation)," she added as she spoke about the personal sacrifices she made to offer her children better opportunities.
Turning to the successes her children have achieved, she said, "It makes me feel overwhelmed, and I just want to say thanks to the Almighty, because without God we could not have done it."
Andrea, in particular, is currently a student athlete who, unlike her mother, has been able to attend the CARIFTA Games, which have propelled her career in athletics.
"With Andrea, I'm so happy for her, (knowing) that she's able to launch out and go that far; and I want to see her get better than I am! The sky is the limit basically,"
She continued.
"For my sons who are in cricket, in and out, they're also doing their stuff and working, and even managing to do sports," she disclosed.
Fortune is also a grandmother. She has seen some traces of her balancing acts being emulated by her children, especially her son. This is a punctuation of pride in her journey.
"I think, because they would've seen me manage myself and what to do and how to go about doing it, it would've been a great example for them," she opined.
Aside from her own children, the athlete is now on a mission to make life a bit easier for other mothers who are experiencing struggles. Under the Guyana Committee of Services (GCOS), Fortune has this week been able to participate in an event assisting mothers who are differently abled or facing differing circumstances.
Being a single parent, it is especially difficult for Fortune to see others being stuck where she had so been many years ago. For this reason, she is hoping that something can be done to change the circumstances of what has become a norm in society.
"I'm hoping that not only in Guyana, but throughout the world, this could be seriously looked at, and see where is the missing link… We can have better children in the world, if they have both parents. Sometimes they may not be together, but where they are able to co-parent their child. Because we see a lot of children… It affects them in schools, it affects them growing up," an impassioned Fortune has said.