Two young men— who are each serving a 75-year prison sentence for the murder of an Enterprise East Coast Demerara businessman, Kumar Mohabir – are now seeking to overturn their conviction and sentence imposed by a High Court Judge during their trial in 2015.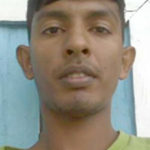 The duo, Devon Thomas and Randy Isaacs, were each handed the same number of years after being found guilty of the indictment, which stated that on February 23, 2013, at Vlissengen Road, Georgetown, they murdered Mohabir.
On the grounds listed for the appeal, the duo is contending that the trial Judge, Justice Navindra Singh erred in law when he imposed on them an unduly severe sentence. This is in addition to the Judge erring in law by usurping the discretion given to the Parole Board when he stated in his sentencing of the appellants (Thomas and Isaacs)when they would be eligible for parole.
The convicts are further arguing that the Justice Singh erred in his direction to the jury on how to deal with the inconsistencies and discrepancies that arose during the trial between the witnesses' testimonies.
According to previous media reports, the now-dead man, who was with his family partaking in Mashramani celebrations, was attacked and killed by a group of men who were armed with broken bottles.
The altercation stemmed from the deceased stepping on one of his attackers' feet.
Following investigations, the convicts were arrested and charged for the capital offence.