The eight remaining teams in the Corona Futsal Tournament were on Tuesday given an incentive to play harder as the tournament enters the quarter-final stage.
When the tournament was launched last month, Co-Director of the organising body, Troy Mendonca pledged that each team who made it into the round-robin stage would, for the first time, be duly rewarded according to their rank in their respective groups.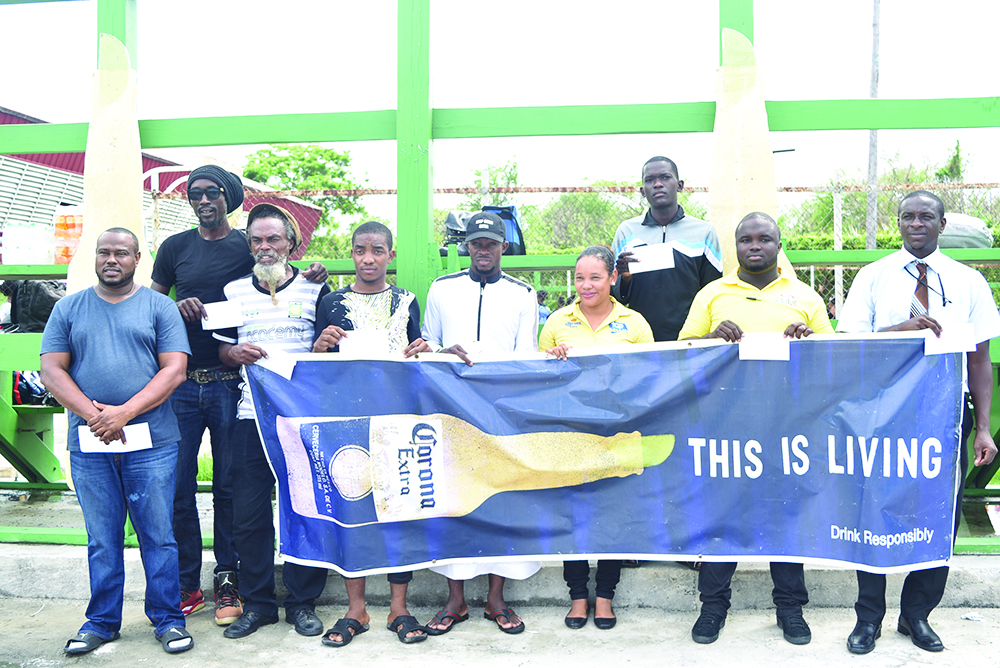 In good faith, the teams were rewarded on Tuesday at the tournament's venue, the National Gymnasium. The team that finished on top of the group was presented with $40,000 while the second-, third- and fourth-place finishers received $30,000, $20,000 and $10,000, respectively.
Reflecting on the completed round-robin stage, Mendonca stated that he was not only impressed with the teams' discipline but their tenacity. Here's what he had to say:
"Well, based on what we saw in the earlier games, there is no prediction that I think anyone can make, except for die-hard supporters who maybe don't have a choice. But we can't predict these games come Monday. I think all the teams are evenly balanced and they have all displayed the kind of tenacity and organisation that warrants them to be in this position," Mendonca said.
The teams that have made it into the quarter-finals are Back Circle and Sparta, Boss who were the top two teams in Group A; Future Stars and Bent Street, who tied for the top spot on points in Group B, and Tiger Bay and West Front Road from Group C. California Square and North East La Penitence were the final two teams to qualify as the best two third-place teams.
Speaking on the renowned Sparta Boss's behalf, Devon Charles explained that the team had a bit of a stumble at the beginning, but were now determined to take the 2019 title.
"The first set of games we didn't get to play how we would like to play, because we had lots of quarrels. But I saw in the last game we sat down and we talked and put our best foot forward. We already planned how we're going to play, so the next games we will play better and try to win it," Charles stated.
The quarter-finals of the fourth Corona Futsal tournament will be contested on Monday, May 27. Future Stars will take on West Front Road in the first quarterfinal match at 09:00h. Bent Street will battle with California Square at 10:00h, while Back Circle go toe to toe with North East La Penitence at 11:00h. In the last quarter-final fixture, Sparta Boss will face off against Tiger Bay at 12:00h.