"Each one of you are a perfect example of a professional health worker and also an outstanding ambassador of Guyana's health sector. The Port Mourant Hospital is now considered one of the best medical facilities in the country and we at the Rose Hall Town Youth and Sports Club are very proud to honour you under our first "Tribute to Public Medical Workers Programme". We are also honoured to recognise the outstanding performances of our law enforcement officers who worked hard every minute of the day to make us feel safe in our homes. The Guyana Police Force should be very proud of our four awardees, who are all role model law enforcement officers."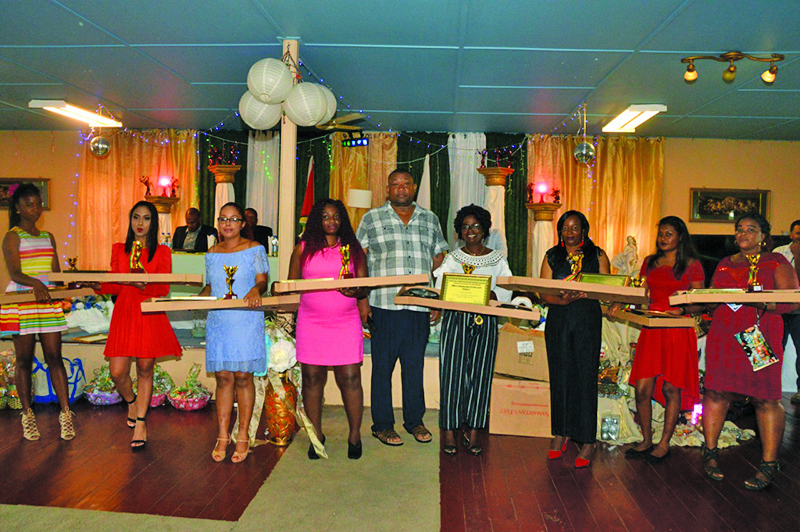 Those were the words of longstanding Club Secretary/Chief Executive Officer (CEO) Hilbert Foster as the Club hosted the first edition of the "Tribute to Public Medical Workers Programme" and the sixth edition of "Tribute to Law Enforcement Officers Programme".
The teams honoured 16 outstanding medical personnel from the Port Mourant Hospital. They included four doctors, 10 nurses and two cleaners. Among those honoured were Dr Devendra Radhay, Dr Lachan Sultan, Dr Melissa Singh, Elizabeth Samaroo, Jacqueline Spencer, Mary Lyte, Venisa Persaud, Claudia Ross, Shaundelle Laundry, and Rhonda Ferreira.
Foster stated that the idea of honouring the medical personnel came to him after he was a patient at the Port Mourant Hospital for a week. Noting that he was one of those uncomfortable with the public health-care system because of negative media coverage, Foster stated he witnessed first-hand the hard work, kindness, dedication and professionalism of the staff of the hospital under the leadership of Doctor in Charge Radhay and Head Nurse Spencer.
He urged the medical staff to uphold their high standards and to continue to treat every patient at the Port Mourant Hospital with the same commitment and compassion as they did him. Foster also urged members of the media to visit the medical institution and report on the outstanding work of its management and staff, along with the remarkable progress being made in its provision of medical care.
The main objectives of the "Tribute to Law Enforcement Officers" are to identify and honour outstanding Policemen and women while providing positive role models for others to emulate.
The Guyana Police Force, Foster stated, like the public health sector, receives a lot of negative reports, but there are many unsung heroes who work hard and honestly to protect the nation. The four awardees selected by the B (Berbice) Division of the Force were Inspector Michael Newland, Corporal Racquel Mars, Lance Corporal Garfield Edwards and Lance Corporal Leon Crandon.
Foster praised the officers and urged them to keep working hard. Each of the medical personnel and law enforcement officers received a trophy, medal, framed certificate and a special gift.