No-confidence vote case
– Ram, Harmon also approved; Saphier Hussein out
Chief Justice (acting) Roxane George on Tuesday approved applications for Opposition Leader Bharrat Jagdeo and activist Christopher Ram to join legal proceedings opposing attempts to overturn the passage of the no-confidence vote through the Judiciary.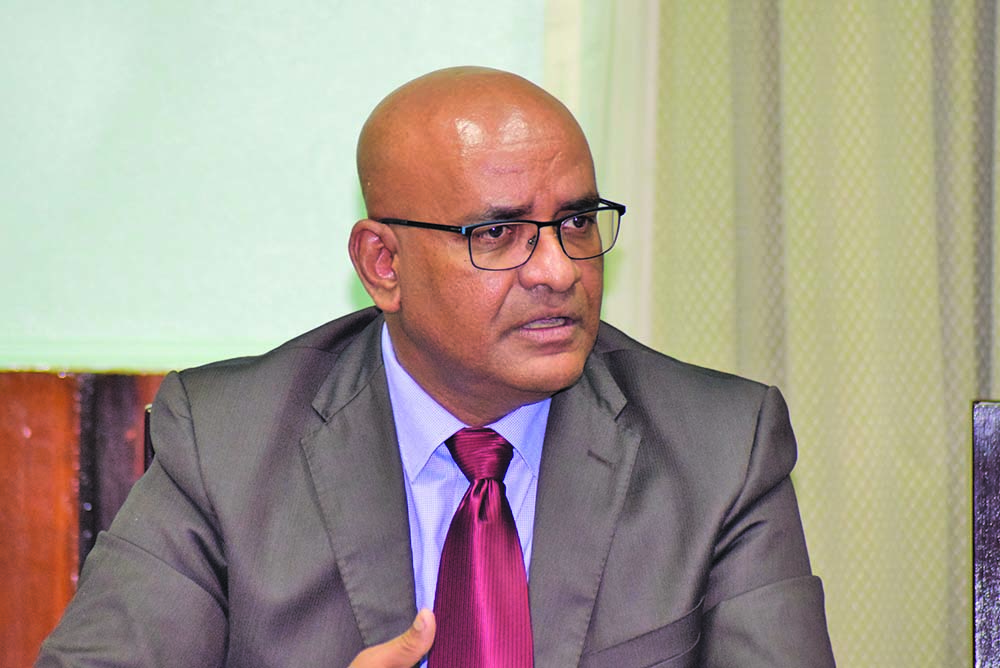 The hearing began with the Chief Justice approving Jagdeo's application to join the proceedings. Former Attorney General Anil Nandlall, who spoke for the legal team representing Jagdeo, noted the importance of having him involved.
In his submissions to the court, Nandlall pointed out that Jagdeo's role as Opposition Leader means he ought to be joined to proceedings that can have such a national impact. In fact, the Attorney noted that Jagdeo should have been included in the first place.
Neither the claimant nor the respondents had any objections and the application was approved. The Opposition Leader, through Nandlall, had made an application in the High Court to become a party to the proceedings.
He had said that the case put forward by claimant Compton Reid is aimed at nullifying the no-confidence motion and preventing the law from taking its course through the provisions outlined in the Constitution.
Further, he stated that it pointed to political issues that could have far-reaching implications for national democracy, peace, order and good governance in Guyana. As such, he believes that filing a legal action will help to diminish the possibility of this ever occurring.
Also being added to the proceedings was Minister of State, Joseph Harmon, in his capacity as General Secretary for A Partnership for National Unity (APNU). Harmon was represented by Attorney-at-Law Roysdale Forde, in association with Attorney Stephen Lewis.
Political activist Ram, who had sought to join the proceedings, was also included. In fact, Justice George informed Attorney General Basil Williams that there was no need for him to file a separate affidavit responding to Ram.
Ram is seeking to have the High Court validate the no-confidence resolution and have Government comply with constitutional provisions to demit office and call elections no later than March of this year.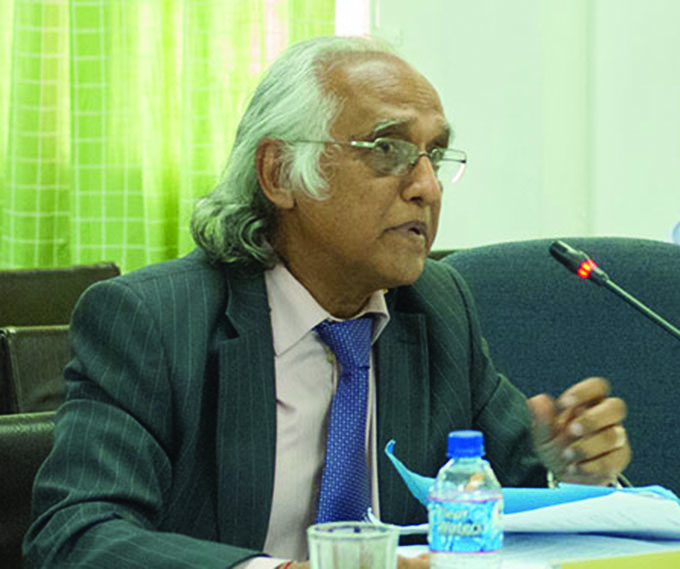 Through Attorney Kamal Ramkarran, Ram's grounds of appeal, also seeking relief under the Constitution, stated that Government was defeated with 33 votes against 32; that Government should resign if defeated on a confidence vote; that 18 days had passed and Government gave no indication to resign nor has fixed a date for national and regional elections.
The anti-corruption advocate has also argued that Cabinet's failure to resign with all convenient speed and to fix an election date could lead to uncertainty and a constitutional crisis if neither of those occur in keeping with the Constitution by March 21.
As part of the evidence to support his case, Ram provided a certified copy of the no-confidence resolution as provided by Clerk of the National Assembly, Sherlock Isaacs.
However, Attorney-at-Law Saphier Hussein's attempts to join proceedings did not end so well. Asked to justify his application, Hussein reminded the court of his political background and his running as presidential candidate for his National Independent Party (NIP).
However, Justice George noted that Hussein had not met the threshold to be an interested party and as such, denied his application. Outside the court, Attorney Neil Boston expressed regret that Hussein's application was not granted.
"My only concern is that Mr Saphier Hussein wasn't given the opportunity to present legal arguments. In as much as his application did not reach the threshold, he could have made a contribution. He might raise some issue of interest that we might have overlooked."