City Hall CoI
While noting that it is currently looking at implementing recommendations made from the Commission of Inquiry (CoI) into City Hall, the Local Government Commission (LGC) has stated that the measures which require further criminal and financial probes will be referred to the relevant agencies.
In a statement on Tuesday, the Commission said it continues to pursue the clearest possible resolution of several findings and recommendations that have emerged from the CoI into the administration, operation and management of the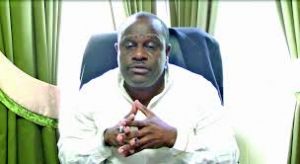 financial affairs of the Mayor and Councillors of the City of Georgetown.
After several weeks of hearing, the one-man Commission handed over its report containing several recommendations. Since then, the Commission has been tasked with deliberating and taking decisions to ensure that these recommendations are dealt with, whilst ensuring that established good industrial relations principles are adhered to during the conduct of this proceeding.
"While the Local Government Commission will proceed to implement the administrative measures that we have deliberated on and agreed to, separate measures will be referred for either criminal or financial investigation and action as may be warranted," the LGC stated.
Moreover, the Commission noted that in deliberating on the recommendations, a decision was taken during a statutory meeting of the Commission on December 20, 2018 that in keeping with the rules of natural justice, letters should be sent to several officers outlining the findings of the CoI against them, requesting that they respond in writing to these findings and attend meetings organised by the Commission to address these responses whilst being given an opportunity to be heard.
Several officers, the LGC noted, requested additional time to respond and this was granted. Over the course of the next two weeks, the Commission will meet with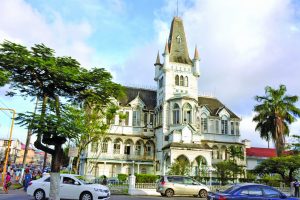 these officers and deliberate on the responses before any action is taken.
Failure to address
However, even as the LGC continues to deliberate on the recommendations made by retired Justice Cecil Kennard, it failed to address recent concerns raised regarding these meetings of the Commission.
People's Progressive Party's Commissioner, Carol Sooba, recently disclosed that she was barred from a meeting of the Commission since one of the recommendations was that she should be paid her benefits as a former employee of City Hall.
Sooba confirmed that she was asked by her fellow Commissioners to recuse herself from a particular meeting where those discussions would be convened. While noting that the committee was disgruntled about this recommendation, Sooba said she was told afterwards that she cannot sit on the meeting to discuss other matters upon the persistence of the Chairman, Mortimer Mingo and Vice-Chairman, Andrew Garnet.
"They would have wanted me to take out things from the report…They told me I would have to recuse myself when they have to discuss my benefits and I said that was fine.
That's good but then the Chairman and Vice Chairman insisted that I should not sit through any meetings for the entire report… I'm a constitutional office-holder.
I am a Commissioner. I recused myself from my matter [but] there is no issue on any other matter that I should recuse myself but for some reason, they want me to recuse myself from the entire thing," Sooba told Guyana Times just over a week ago.
Meanwhile, commenting on the matter, former Attorney General Anil Nandlall said that no one from the Commission can prevent a constitutionally elected Commissioner from preforming respective duties.
"I reject such a notion because the Local Government Commission is simply engaged in considering the report and possibly, to recommend or implement these recommendations. The Commission is not making any findings. Those findings have already been made by the CoI. I cannot imagine how Sooba's presence can influence our prejudice," said Nandlall.
This was backed by Sooba's fellow Commissioner, Clinton Collymore, who further indicated, "There are other reasons for this. One of the reasons is that she was at the municipality for a very long time and she has some institutional knowledge as to what is going on and they don't want that exposed".
Some of the officers were requested by the LGC to present themselves for further inquiry, which was presented in the Inquiry's final report, inked with 31 recommendations.
Disciplinary actions were instated for Town Clerk Royston King, Acting Town Clerk Sharon Harry Munroe, Internal Auditor Omadeily Newton, City Constable Andrew Foo, Human Resources Manager Paula Braithwaite, among others.