Both smiling and aching mothers at the West Demerara Regional Hospital (WDRH) in Region Three (Essequibo Islands-West Demerara) on Tuesday received pregnancy kits, compliments of Courts Guyana and the Rotary Club of Georgetown as the agencies observe maternal and child health month.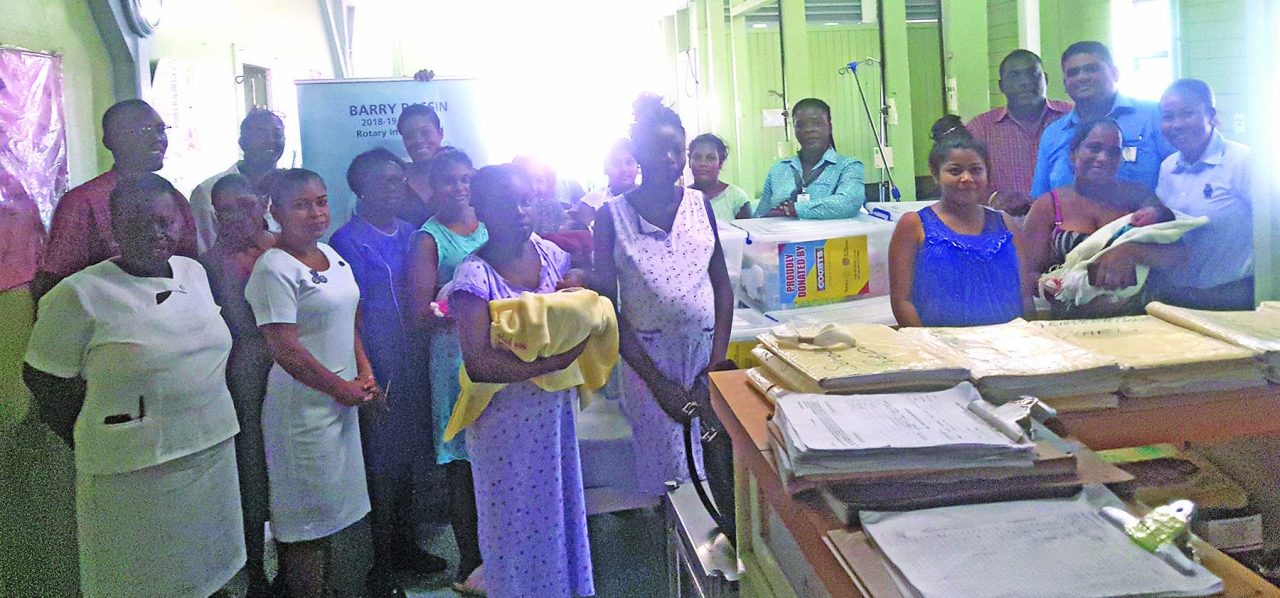 Each of the 40 hampers cost $20,000 and included items for the newborn babies as well as mothers.
Included in the kit were baby wipes, diapers, towels, clothing, oil, lotion, shampoo, napkins and hygiene products for the mother among others.
The mothers and expectant mothers over in Bartica, as well as the Georgetown Public Hospital Corporation, are expected to benefit from the initiative later this week.
Service Director at the Rotary Club of Georgetown, Ariane Mangar said "We are just giving it out to help the mothers just to get them off their feet because we know how it is when you would have just given birth sometimes especially if they come from hardships and just to be able to afford some of these basic things".
For the past four years, the two agencies have been partnering to bring smiles to the faces of families.
Senior Registrar and Head of Department at the Obstetrics and Gynecology Unit, Doctor Fareez Khan told Guyana Times that he was quite happy when he learnt of the initiative as many times, especially on special occasions such as Mother's Day and others, donors would give to the big hospitals and would forget of the regional hospitals, which are most times in more need for such supplies for their patients.
He said, "We welcome this donation first of all because the region as a whole, most of the persons who tend to come to these public hospitals are not only from the area but are persons who cannot afford better circumstances so most of the patients who frequent these locations do have financial difficulties so the donation in itself is welcomed to at least start for some of the mothers because many do come to the hospital without the basic necessities for the delivery".
The doctor added that he hopes other businesses and organisations can follow in the footprints of Tuesday's exercise to assist mothers, some single, who are in need of those supplies.