…to push for US companies to aid technology transfer
Noting that businesses must start embracing technology to improve its operations, Chairman of the American Chamber of Commerce (AmCham) Guyana, Zulfikar Ally announced that – in the coming year – the organisation will push for American firms to aid in the transfer of technology to the local Private Sector.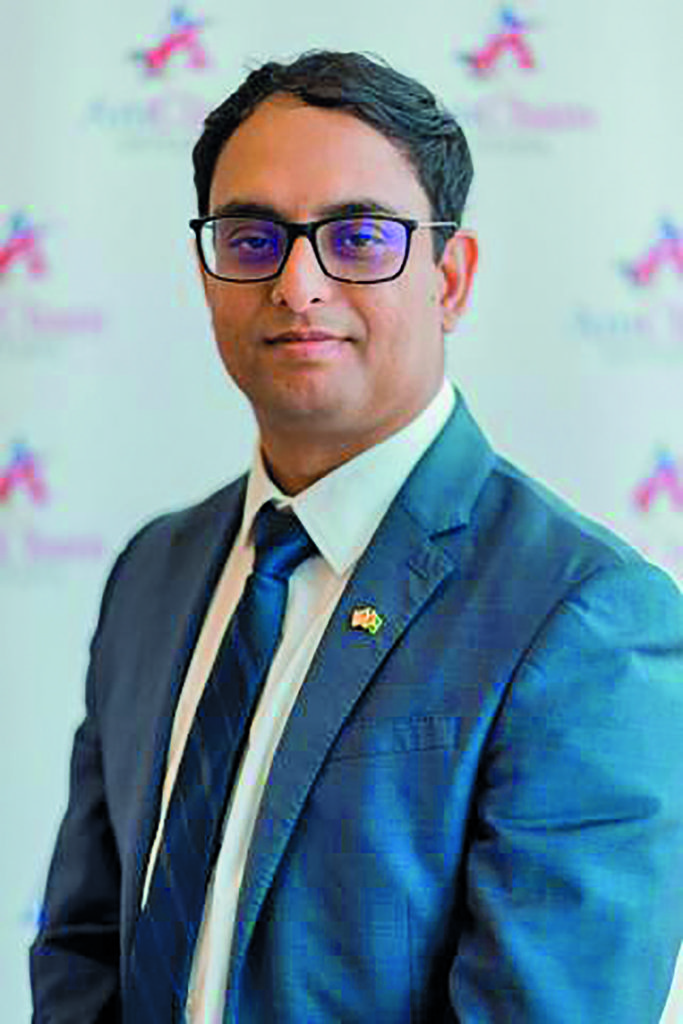 He explained that, beyond the COVID-19 pandemic, local businesses must embrace the use of technology to become more competitive.
"While the pandemic has put a damper on the way we would have gone about our business, it also provided us with the opportunity to embrace technology. A necessary platform that the Private Sector in Guyana must embrace to be competitive in the future.
"…It is our goal in the coming year to encourage our members, especially US Firms to make it a priority to aid in the transfer of technology to the local private sector, to work with them collaboratively to enhance their capabilities and skills, and train Guyana's talented human resources in the technological and transformative ways of working and conducting business," Ally expressed during the Annual General Meeting of AmCham.
He highlighted that due to the COVID-19 pandemic, many organisations – including AmCham – have had to start embracing technology in order to keep their operations alive.
"AmCham immediately embarked on a series of webinars to continue to keep our membership and the general population aware of COVID. We have since embraced the use of technology in the way we conduct our business. Our Board meetings and that of the various committees including those with Cabinet Ministers were done via electronic means," Ally stated.
In a bid to become more technologically-inclined, he noted too that AmCham is currently retooling its mobile app to efficiently and effectively communicate with its members on all matters related to the Chamber, its activities and membership information.
Additionally, the organisation's website has just been re-launched to provide real-time updates and information for members and non-members alike.
Apart from technology, the AmCham Chair emphasised the need for international best practices, compliances and certifications among local businesses.
"It provides a disadvantage to local companies to participate in contracts especially in the oil and gas sector and it is also a great deal of frustration for investors who are bound by policies and international best practices to ensure they only hire firms that are in compliance with these requirements," he explained.
As such, Ally said the Chamber has started to put plans in place and will have to work with its partners to bridge that gap between its American members and those that are Guyanese-owned.
In fact, he revealed that an AmCham member has already been leading at the forefront in training, facilitating and encouraging companies to get the relevant certifications.
In this regard, Ally said, "we will encourage more initiative like these and we would like to work with the Government of Guyana to ensure that adequate measures and opportunities are put in place to accommodate this for the business community across the country."
On this note, he made it clear that the Private Sector "depends on a responsive Government machinery", adding that "and the Government expects in return a strong Private Sector, willing to take risks and contribute towards nation-building and playing their part in improving the lives of every Guyanese".
And, according to Ally, AmCham members are all ready to take part in the growth of Guyana's economy.
"As we bring the curtains down on 2020, AmCham Guyana would like to assure the Government of Guyana that you can consider us a partner in development. We will continue to promote those values that we hold dearly such as the rule of law, governance and security and of course the principles of democracy, without which business cannot flourish and development becomes impaired," he expressed.
He added that AmCham intends to work in a meaningful and collaborative way with the Government, other Private Sector organisations and civil society to ensure that democratic principles continue to flourish, that equal and fair treatment are meted out to all and that the system for remedies provides certainty for all.
"This is the only way that trade and investment can flourish a while at the same time bringing development to all," he said.
"Guyana's future is bright and promising; every Guyanese have the potential to enjoy a quality of life that can be the envy of the region," Ally added.
He noted too that Guyana is also now poised to be a leader in every aspect within the Caribbean region and that AmCham will "be there" to work with the Guyana Government to help those "dreams and aspirations" of Guyanese to become a reality, "sooner rather than later".