…Ministry collecting data on reinfections
The novel coronavirus, COVID-19, does not affect everyone equally. While some may experience little to no symptoms, others contract the worse form of the virus that lingers months after recovery.
These factors, Health Minister Dr Frank Anthony said, should convince the general public to comply with the stipulated guidelines in order to protect themselves.
Speaking during the update on Friday, he noted that the symptoms would remain for months for some persons because the virus would have disrupted various organs in the body. Data shows that the infection can affect the brain, digestive system, respiratory system, kidneys and skin. There are cases where heart complications have arisen.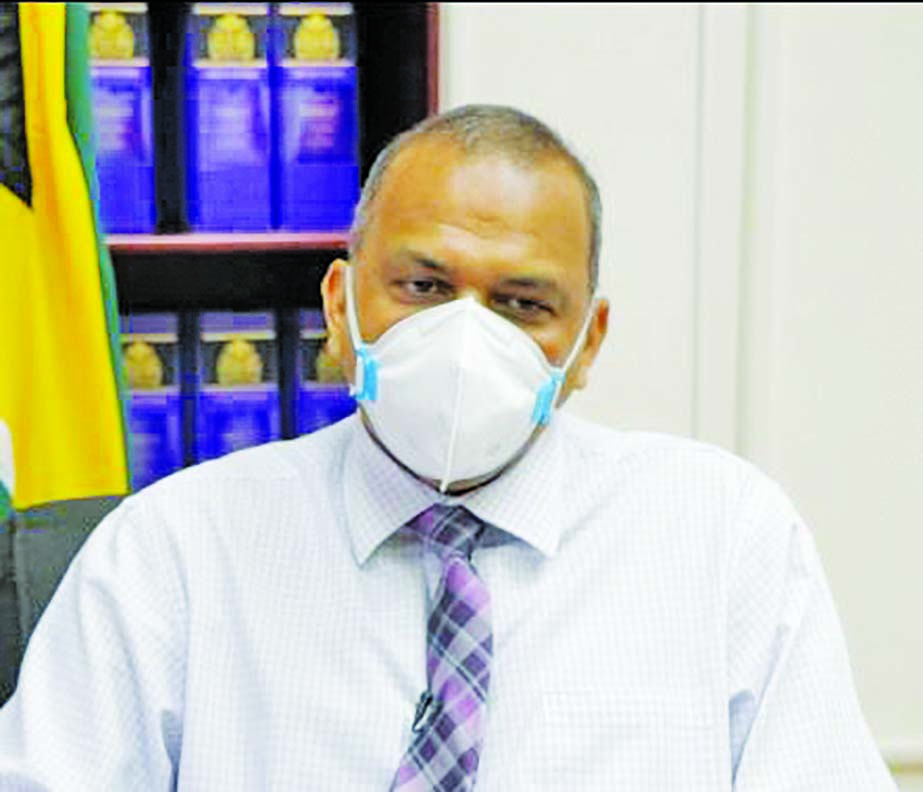 "This virus, apart from that critical phase when you're in the hospital, once you recover and you're discharged you can end up with something that is called long COVID-19, where other organs of the body can be affected. That is something that people have to bear in mind," he added.
According to the World Health Organisation, most people suffering from the coronavirus experience mild symptoms to moderate illness. Some 10 to 15 per cent of the cases progress to a severe disease and five per cent become critically ill.
It states, "For some people, some symptoms may linger or recur for weeks or months following initial recovery. This can also happen in people with mild disease. People are not infectious to others during this time. Some patients develop medical complications that may have lasting health effects."
The Organisation pointed out that there are many case reports whereby patients do not regain their previous state of well-being after recovering. Risk factors for the persistence of symptoms can vary from high blood pressure, obesity or mental health conditions. However, it indicated that more research and time is needed to understand the long term effects, why symptoms recur and the likelihood of full recovery.
Reinfection
Reinfection is also another occurrence which has been detected. This quashes the belief of many that a recovered COVID-19 patient has developed permanent immunity from the virus.
"You also have a category of persons who, when they get infected, they get better. But they can also get reinfected. We have seen that with this virus, it is possible to get reinfections. So not because you got COVID, that means that everything is fine. If you got COVID-19, you'll probably develop some level of immunity but there is a possibility based on the reinfections that people can get reinfected," Dr Anthony underscored.
For this, persons need to ensure that they follow the basic guidelines of wearing a mask, have proper sanitisation and hygiene practices; and stay an appropriate distance away from each other.
The Ministry is currently collecting information on the disease and reinfections in Guyana and this data will be analysed in the future.
Symptoms of the coronavirus include fever, cough, tiredness, diarrhoea, pains, sore throat and loss of taste or smell. The more serious symptoms are difficulty breathing or shortness of breath, chest pain and loss of speech or movement. (G12)