By Brandon Corlette
In the 2019 Hero Caribbean Premier League (CPL), Romario Shepherd finished sixth on the list of leading wicket-takers, with 13 scalps in only his second outing in the 'biggest party in sport'.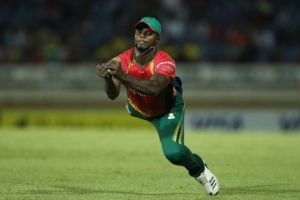 He graduated to a higher level, and made his debut for the West Indies in One Day Internationals (ODI) and T20 Internationals, after recording some strong performances at the Regional level.
With Guyana-based players set to depart these shores on Monday, August 3, to engage in CPL duty in the twin-island Republic of Trinidad and Tobago, where the entire CPL will be played across two venues, Shepherd has predicted it would be a tough season ahead, since most players lack match practice.
It will be a different atmosphere for Shepherd and other cricketers playing cricket in a bio-secure environment.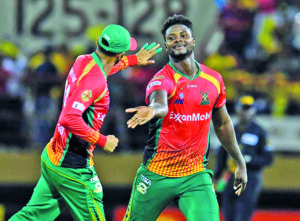 "Being in a pandemic for the first time, I am a bit nervous and tentative going into the tournament. (For) a big tournament like this, you need match practice, and this season will be one of the toughest seasons, not just for me, but for everyone playing in the tournament," Shepherd has said.
"Just the guys coming back from England would have been active, but for the players in the Caribbean, it would be really tough. (There has been) no match practice, and you have to click from the beginning," Shepherd disclosed in an exclusive interview with this daily publication.
As CPL 2020 looms, Shepherd has his eyes set on the prize: performing at his optimum best, and helping the consistent Guyana Amazon Warriors team to a maiden title.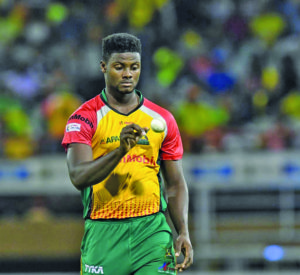 Shepherd, who has been on lockdown like many other cricketers because of the COVID-19 pandemic, has been putting in the proverbial 'hard yards' at his home in the town of New Amsterdam, Berbice.
Shepherd says he is again happy to represent his home franchise.
"I am really looking forward to performing and helping us win the tournament this time. It's long overdue, so this year is our year. Everything is different, so the results will be different this year," Shepherd explained.
In past CPL seasons, Guyana Amazon Warriors' home-based support had played an important role in the team's success, but with no home games slated for play at the Guyana National Stadium at Providence, it will be a different ball game.
Shepherd added that this season would be difficult, since the team is accustomed to the presence of a lot of fans on the ground.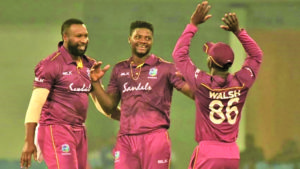 Speaking on the composition of the team, Shepherd noted that it is good group of guys, and they are certainly strong on paper.
"As we all know, cricket don't play on paper, so we need to go out there and stick the performances in like last year, and go that one extra step forward in winning the final," Shepherd posited.
The lad from New Amsterdam Berbice, who represents Tucber Park in local cricket, finished as the leading fast-bowler for the Amazon Warriors in the 2019 CPL with his 13 victims.
Shepherd was tied with off-spinner Chris Green (13 wickets), and only veteran leg-spinner Imran Tahir (16) had more wickets in the Warriors' camp.
This time around, the humble Shepherd is looking to finish as the number one bowler. "Number one is always on anybody's agenda, so I am not just me looking to finish first, but I know the work that I have to put in, so I am working hard to finish first." Shepherd said.
Shepherd played five ODIs and two T20s for the West Indies. He disclosed that this tournament is of great importance to him. The consistent performer noted that, coming just before the T20 World Cup next year, the CPL is a big moment for him, so he is aiming to stake his claim by registering strong performances therein, although the CPL is filled with talented Caribbean players.
His message to the fans: "Continue to be patient with us, support us online, we will be watching your comments, obviously not every comment we would reply to, but just stay supporting us in every way that you can."