The crime rate in the West Demerara/ East Bank Essequibo area has dropped considerably in comparison with reports from 2018 for the same time frame especially with regard to youths participating in unlawful activities.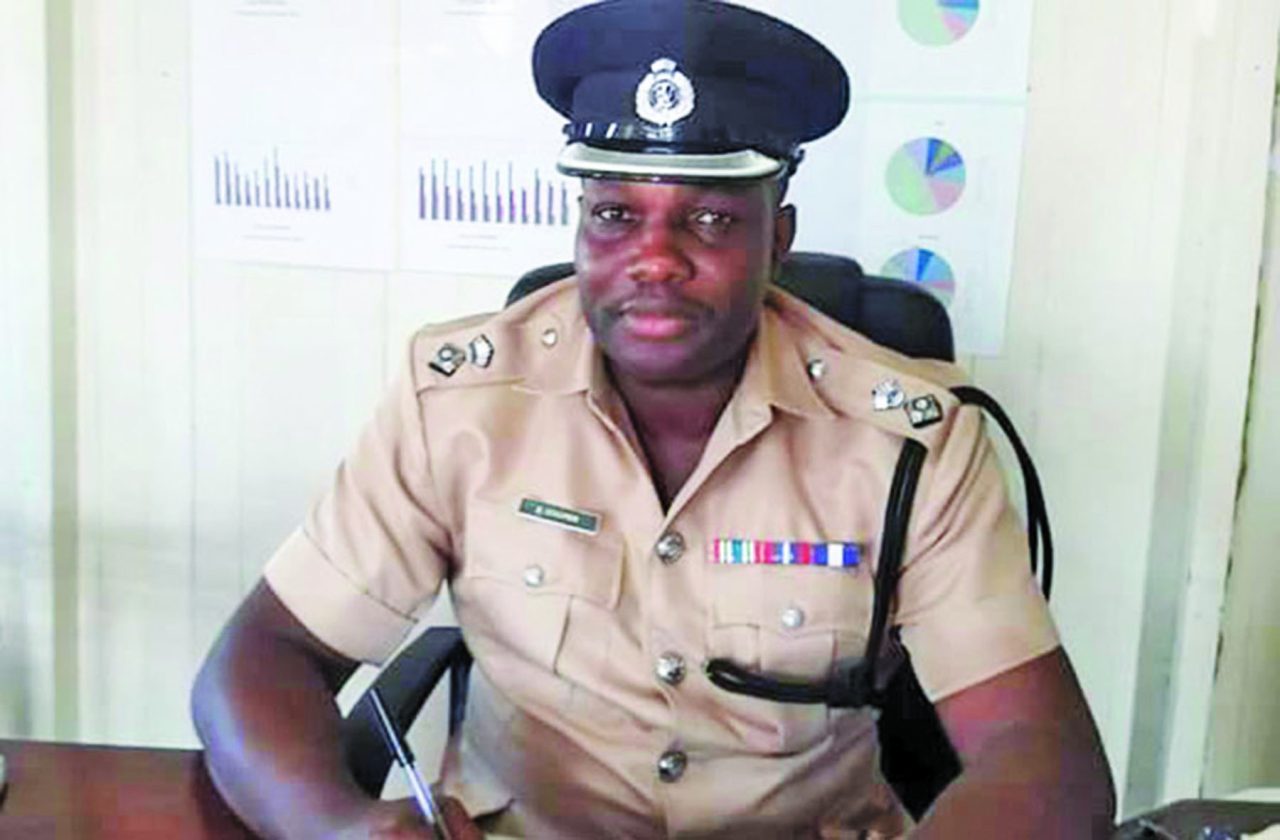 This is according to Police Commander of "D" Division, Edmond Cooper, who in an interview with Guyana Times explained Police Force alone cannot curb the crime issue involving youths and young adults. He noted that this is so because the Polcie usually get involved only when a crime has already taken place. As such he said that the Police in the division has been working along with members of the public.
"We have been embarking upon consultations with stakeholders throughout this Division and because of the constant and consist efforts we are getting positive feedback and timely information, hence, being proactive pays off. Outreach programmes are being conducted in all areas with youths and there is even an ongoing school programme. We teach them about the use of narcotics, traffic violations, other forms of criminal activities that they should stay away from," Commander Cooper noted.
According to the Commander special in the Division is also being placed at the secondary school level with focus on sensitization of sexual offences.
He added that adolescents are taught about recognising the signs of sexual advances and what they should do if they or someone they know has been or is being sexually assaulted.
He further stated that students in all areas are frequently being given lectures by police ranks about deviant behaviours and what can and would most likely happen to them if they participate in illegal activities.
"The news in being spread because we believe that the more we sensitize them then the more they will be aware of when or if they are doing something wrong. As children, when you tell them something serious or important, they will either tell their colleagues or go home and tell family members. So basically the word is getting out and as such criminal activities involving children have significantly decreased in the past year or so," the Police Commander noted.
He also said while the aim of the police force is to serve and protect there should also be initiatives that are spearheaded by the police to help children and prevent them from becoming delinquents.
He added that such simple activities as holding talks in schools and hosting sensitization events for students can go a far way; they can help them build better lives and even save their lives.