…file sent for legal advice
The recent revelations of fraud at the Special Organised Crime Unit (SOCU), the orgainsation that is supposed to be investigating fraud, has prompted the legal advice of the Director of Public Prosecutions (DPP) being sought by the police, with Public Security Minister Khemraj Ramjattan revealing that criminal charges may be filed against officers.
The minister made the revelations while speaking on the sidelines of the National Assembly on Wednesday. According to Ramjattan, the audit into SOCU made some damning allegations and legal advice will be needed on how to pro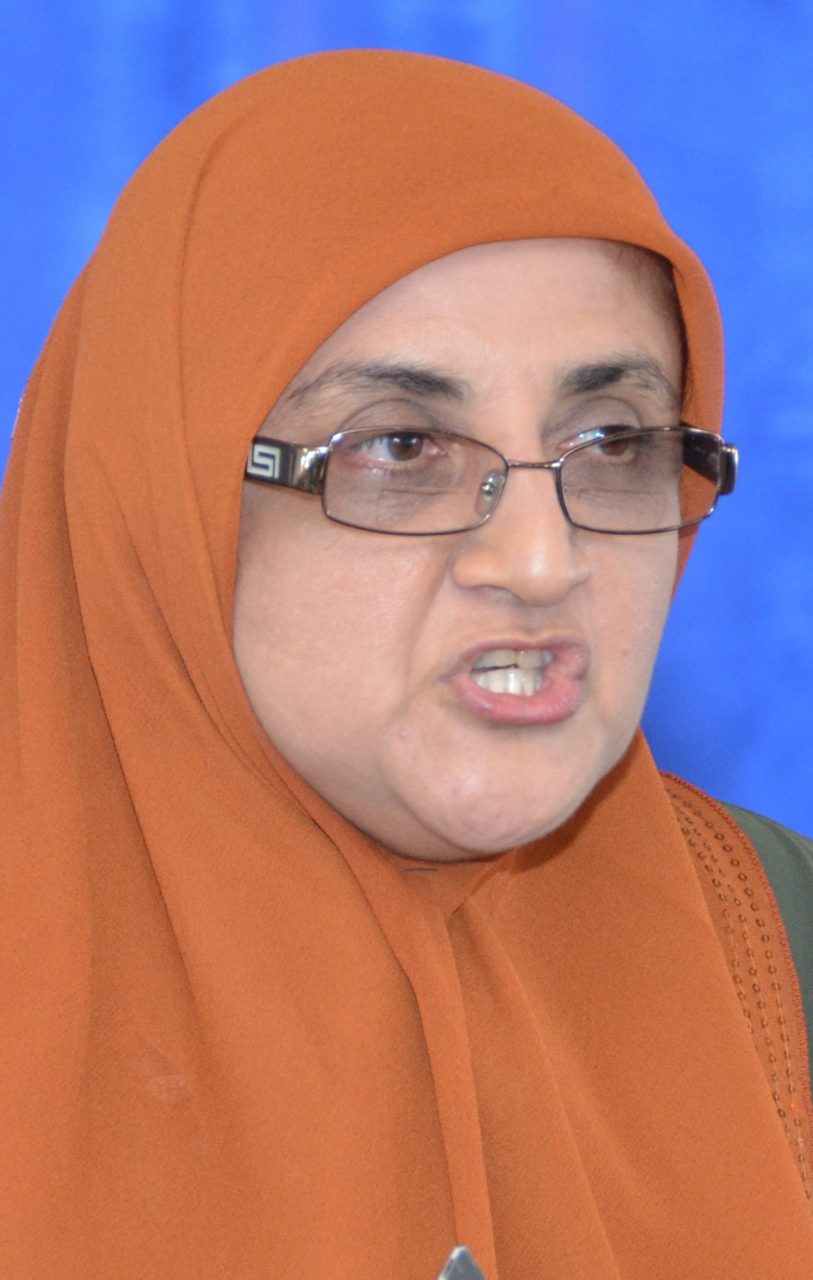 ceed.
"It is not a nice report. It had some damning allegations. But these are operational matters now, the implementation of the recommendations is in the hands of the (Police) Commissioner. I understand the commissioner, because of the damning nature of the allegations, has decided to take it to the DPP Chambers and the Legal Advisers. That will take some time."
"I don't know, I rather suspect there might be," Ramjattan added, when asked if the seeking of legal advice from the DPP indicated the possibility of criminal charges being filed against the offending officers in the unit.
However, Ramjattan refuted contentions that the tainted integrity of the unit necessarily affected the cases which it investigated… most of which involved former People's Progressive Party (PPP) officials. Some of these cases have already been thrown out by the courts for various reasons.
"I don't think it will affect the cases. In a unit, you have the police. Police are known to do grievous things. It doesn't mean the entire police force and their investigations in other matters will be necessarily undermined."
"I doubt whether that will be undermined. Because what you find in these investigations, there are other witnesses dealing with certain offences that others might have committed," Ramjattan added.
Following the revelations against SOCU, the parliamentary Opposition – Peoples Progressive Party – had called for the shutting down of the unit. But according to Ramjattan, even a restructuring of the unit is not on the table. He noted that fixing SOCU requires that the recommendations from the fraud probe be followed.
According to Ramjattan, they have not sat down with Sydney James to have him defend his unit against the findings of the auditors.
Meanwhile, President David Granger was also asked about the unit earlier on Wednesday. According to the head of state, whatever actions are taken in SOCU largely depend on Police Commissioner Leslie James.
"I asserted that SOCU is an organic part of the Guyana Police Force so in terms of investigation, in terms of any recommendation out of the investigation it will be up to the Commissioner of Police first to initiate action and I'm sure, I'll be advised by the Minister of Public Security," President Granger said.
A probe that was conducted into SOCU by the Guyana Police Force (GPF) had unearthed irregularities that included falsified records and missing documents. According to reports, there was even a case of an official who alleged his signature was forged. In addition, there are reports of listed expenditure being concocted and receipts being backdated.