It was a simple but yet significant event on Friday as one of the corporate sponsors of the Guyana Amazon Warriors, Massy Industries under their Crix brand made a donation of several healthy packed hampers at the National Stadium, Providence.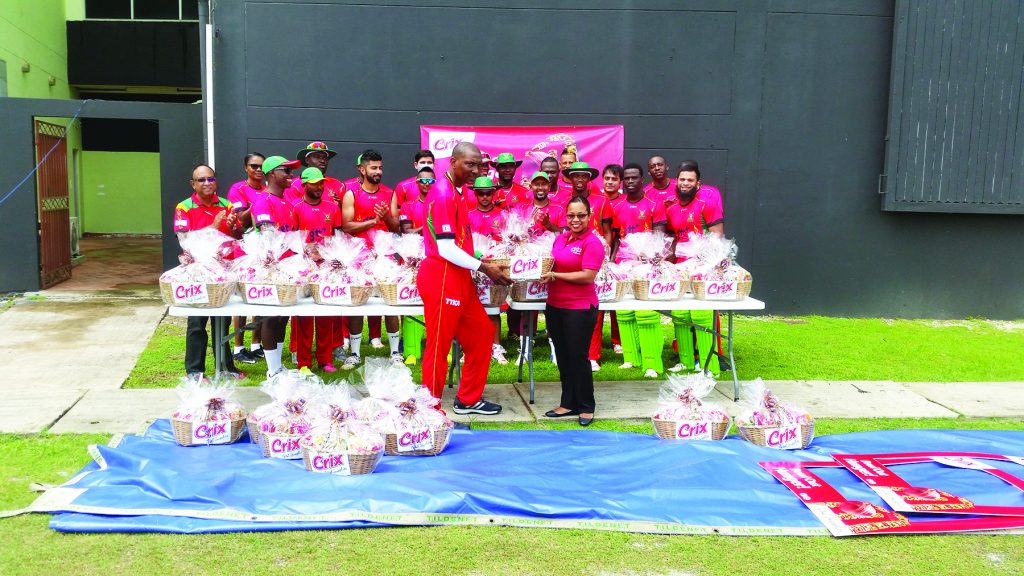 Marketing Supervisor Elisa Howard explained that the gesture was about them encouraging the players to live a healthy lifestyle and contended that the packages will be of great usage to the team given that they will be going into battle for championship honours.
Operations Manager of the Warriors Omar Khan expressed gratitude for the support and posited that it was essential that corporate Guyana support the team given that it is a two way round where the both the team and the players benefit from the partnership.
The Warriors are currently involved in the one-week preparation camp ahead of their first match on August 5 in Florida against the St. Kitts and Nevis Patriots.