The newly-implemented airport service fee charged on passengers flying out of Guyana through the Eugene F Correia International Airport (EFCIA) will now be covered in the airline tickets' price.
This was done after the new fee came into focus when the airport operator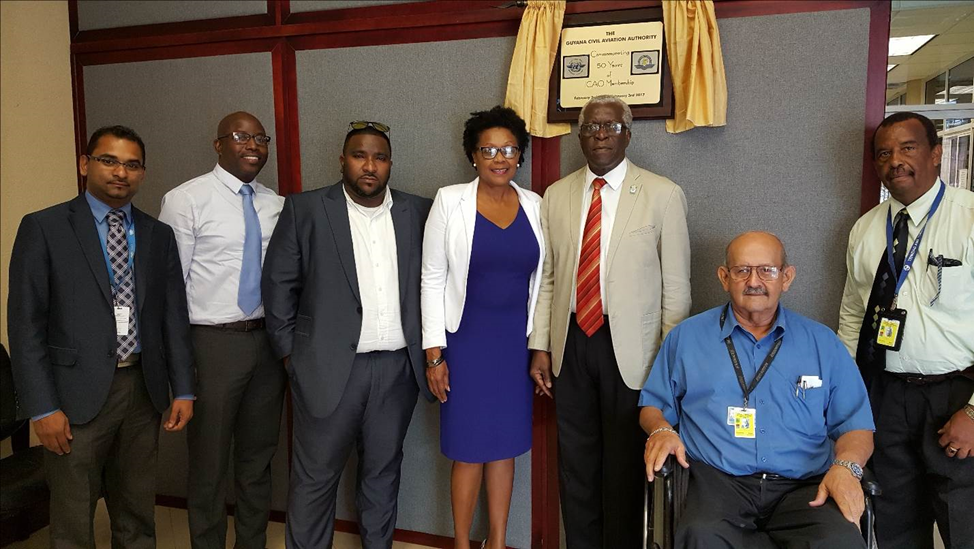 advertised that it will be collecting the fee directly from passengers effective July 1, 2017 for the maintenance of the airport facilities. The fee, which all international passengers will be required to pay, will be in the sum of $3600 for adults and $2400 for children aged seven and under.
However, Ogle Airport Incorporated (OAI), while attempting to streamline its revenue collection, did not take into account that some passengers could have been charged twice nor that its action would infringe on the ease of travel for passengers had the fee been charged directly to passengers.
As such, the Guyana Civil Aviation Authority (GCAA) and the OAI have been in talks with the regional airlines operating out of the Airport to have the fee be charged on the tickets and not separately by the Airport.
With this new arrangement, the airlines will have to remit the monies collected for the fee to the Airport. On Monday, local authorities wrapped up discussions with LIAT Airlines.
"The outcome of the meeting saw both sides agreeing to have the International Air Transport Association (IATA) register the Airport Service Fee in the IATA's Global Distribution System and for same to be collected by LIAT and remitted to the EFCIA. As a consequence, effective September 1, 2017, all bookings and ticket sales will include the airport service fee in the price of the ticket," a release from the GCAA stated.
The agreement reached between the Chief Executive Officer (CEO) of OAI and LIAT will not result in passengers being charged double and will facilitate the ease of travel for passengers, the Aviation Authority outlined.
Monday's meeting was chaired by GCAA Director General, Lieutenant Colonel (Retired) Egbert Field, and included OAI CEO Anthony Mekdeci; EFCIA Deputy Airport Terminal Manager, Phillip Lynch; LIAT CEO Julie Reifer-Jones; LIAT Country Manager Orin Walton; LIAT Pricing and Revenue Manager Gavin Bovell, and GCAA Director of Air Transport Management, Saheed Sulaman.
Meanwhile, Guyana Times understands that the GCAA and the OAI are currently in talks with the two other airlines offering regional flights – GUM Air and Trans Guyana Airways – to iron out how the airport service fee will be imposed on their passengers.
A top aviation official explained that because these two airlines are not members of IATA, they could not enter into the same arrangement as LIAT. As such, meetings are expected to continue with these smaller airlines to determine whether their passengers would be charged separately or the fee would also be included in the ticket costs and the airlines would remit same to the Airport.