Three lucky customers won Caribbean Premier League tickets for local matches in a GTT promotion as the telephone giant launched its ticket promotion yesterday.
GTT retail store at Camp and Robb Street was the ideal place to be earlier if you wanted to win tickets to the 'Biggest Party in Sport', the Hero's Caribbean Premier League.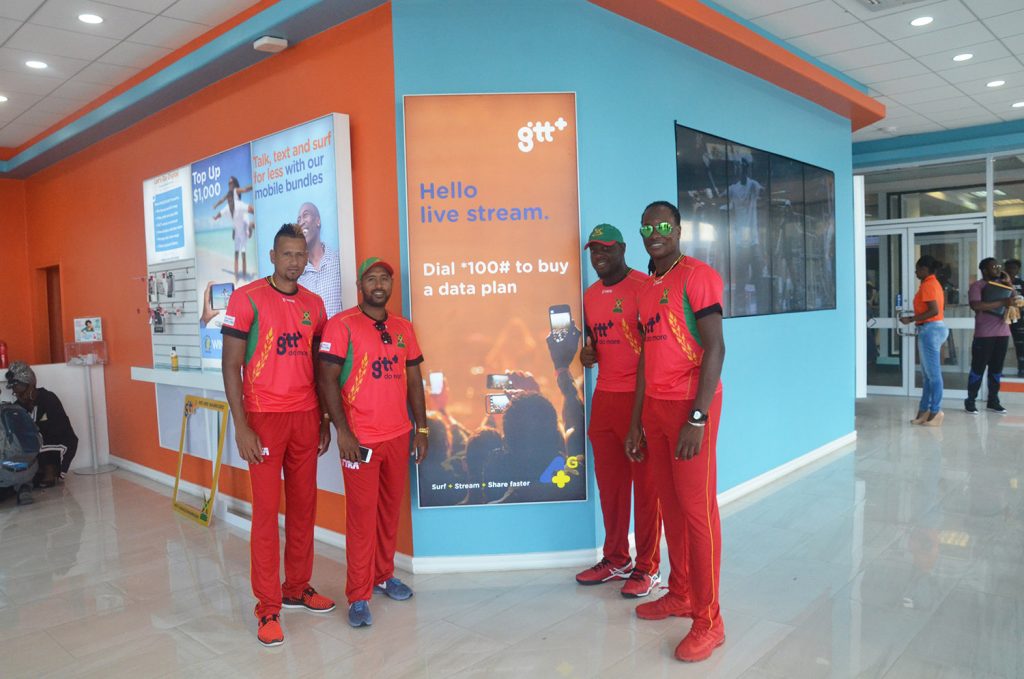 The three lucky customers were rewarded for shopping in the store with two tickets each to CPL matches as they also benefitted from a photo opt and a met with members of the Guyana Amazon Warriors.
The ticket promotion was the first of its kind in a series in the build up to the local matches which will get underway on August 17.
Tracy Smith, GTT Vice President of Retail Sales noted it was the kick-start event for the CPL and urged GTT customers to get involved in the various activities that will run up until August 14.
The next stop is GTT office at 55 Brickdam today between 11:00h and 12:00h.
The Guyana leg of the competition begins in just 19 days away.