Cuban national Yoel Rodrigues Barientos, 28, was on Thursday remanded to prison by Chief Magistrate Ann McLennan for the gruesome murder of his reputed wife and her 11-year-old daughter when he appeared at the Georgetown Magistrates' Courts.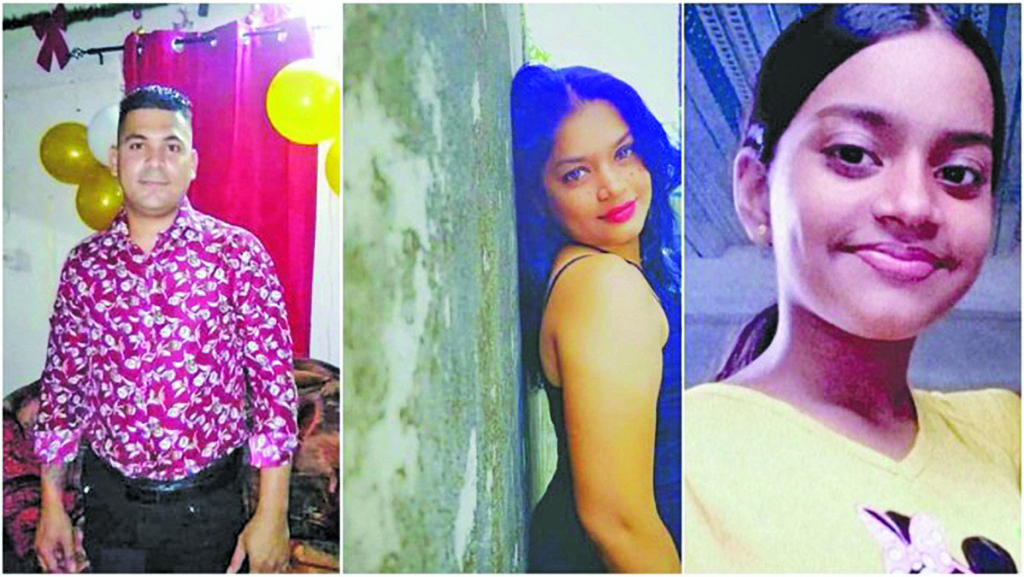 Rodrigues of Princes Street, Georgetown, and Santiago, Cuba, was not required to plead to the indictment which stated that between December 25 and December 26, 2020, he murdered 34-year-old Tara Krishnaran and Larissa Singh.
The murder accused will make another court appearance on January 18, 2021.
The father of the now-dead woman had told investigators that his daughter and her partner were involved in an argument about 17:30h on December 25, 2020.
The father told the Police that he did not take it seriously since the couple usually fought. As such, he retired to bed and woke up the following day. He, nevertheless, did not check on his daughter and her spouse thinking that she went to work and took her child.
About 20:30h on Boxing Day, after realising that he was locked inside the house, he thought something was amiss and went to check his daughter's room. It was then he discovered the woman and his granddaughter lying motionless on a bed and the ground, respectively.
Police said that the mother's body bore wounds to the back of the head, left temple, and left side of the face. The young girl had a wound about six inches in length to her neck and what appeared to be blood on her private parts.
A blood-stained hammer and knife were also retrieved.
After he allegedly killed his partner and her young child, Rodrigues fled the scene. A wanted bulletin was issued for him on December 27, 2020, and he was captured by Police the next day at Amelia's Ward, Linden.
Upon his arrest, he confessed to the heinous crime. During interrogation, Barientos told detectives that on Christmas Night he got angry after the now dead woman informed him that she was going to visit a relative.
This, he noted, led to an argument, and it was in a passion that he picked up a hammer and dealt the woman several blows to her head. She collapsed on the bed and died instantly.
He further related that the crime was witnessed by the dead woman's daughter, and in order to prevent her from testifying against him, he attacked and stabbed the 11-year-old to the neck and body with a knife.
She died moments after her mother. After committing the acts, Barientos reportedly went into his ailing reputed father-in-law's room and stole an undisclosed sum of money, which he used to travel to Linden. His intention, he stated, was to cross the border into Brazil.
Meanwhile, a post-mortem proved that Krishnaran died as a result of blunt trauma to the head, while her daughter's cause of death was given as incise wound to the neck and blunt trauma to the head.
The pathologist reported that the 11-year-old girl was sexually active, but could not determine whether she was raped by the suspect.