Chinese Ambassador to Guyana, Guo Haiyan at the opening of the Chinese Film Festival said that culture and people-to-people exchanges between China and Guyana are an important part of the Guyana-China diplomatic relationship.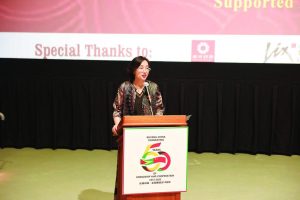 The Chinese Embassy in Guyana's Film Festival kicked off on Wednesday with an exclusive screening at MovieTowne.
Ambassador Haiyan said that people are the beneficiaries and contributors to the Guyana-China relationship.
"Culture and people-to-people exchanges are important part of our relations of our China-Guyana friendship. People are the beneficiaries and contributors to our relations. So, we planned a series of events in culture and sports in celebration of this historical moment," she said.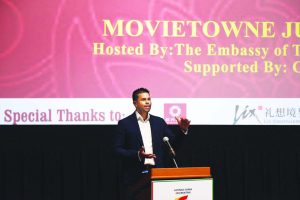 Haiyan had also noted that the Guyana-China relationship has a bright future ahead as the two nations share common development, philosophy, green development, and sustainable development strategy.
She stated that over the 50 long years, the two countries have achieved political and economic relations which Haiyan described as mutually beneficial to both nations and their people.
Guyana and China will officially celebrate 50 years of bilateral ties on June 27.
According to the Ambassador, a film festival was ideal for the continued celebrations as it showcases the Chinese culture and national spirit that she believes enhances mutual understanding for people of different cultures.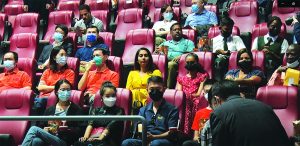 "Film is a window to show our country's culture and national spirit and it's also a breach to enhance mutual understanding for people from different cultures," she explained.
On Monday, the embassy launched an online photo exhibition displaying numerous interactions between the two countries over the half-century in commemoration of the upcoming 50th anniversary.
Minister of Culture Youth and Sport Charles Ramson also shared his excitement about the upcoming anniversary.
"The period of the relationship we have had for 50 years in the next few days is an opportunity for us to recognise that we control the world. We control the world so that there is a space for everyone and advance our current objectives without destroying each other's objectives," the Sports Minister said. (G2)