Trojans make it 3 games in a stretch (3-0)…
By Timothy Jaikarran
In their bid to defend their title at the University Games in Colombia in May 2019, the UG Trojans have continued their winning ways as they defeated the Eagles 81-54 at the Cliff Anderson Sports Hall on Homestretch Avenue.
After defeating the Rosehall Jammers in two games, the Trojans were handed the uphill task of facing off against the Eagles in their third game. The Trojans hit the court with a chip on their shoulders as they intended to make light work of the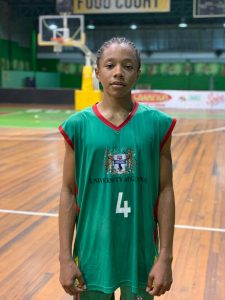 Eagles with whom they were very familiar.
As the first period commenced, the teams exchanged points scoring at a slow rate as they played on the defensive; however, the first period went to the Trojans 13-5. Having a deficit of eight points, the Eagles needed to redeem themselves early before the lead was lengthened, but things did not go as planned, as the Eagles lost the second period 13-12 to be at a nine- point disadvantage and sink further into a hole they could not escape. The Eagles then changed their strategy as they pulled out all the stops substituting players as they needed to get rid of the nine-point lead the Trojans had over them. But it seemed that the Trojans were too strong for the Eagles as they flew away with the lead in the third period of the game 22-13; by that time, the Eagles were flustered and frustrated as they not only saw defeat on the horizon, but it brought back memories of how the Trojans whipped them in the Guyana Amateur Basketball Association (GABA) Under-23 Division. Now having a deficit of 18 points going into the final quarter, the Eagles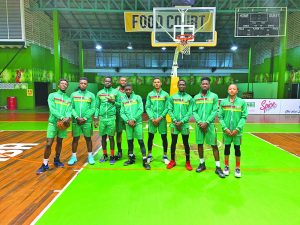 played as if they had given up and lost all hope, as they did not put as much effort into their final quarter as they did in the first quarter, resulting in them losing 33-24 and handing the game to the Trojans 81-54 to give them three games in a stretch as debutant Lugard Mohan Jr top-scored with 20 points.
Trojans Coach Warren Wilson said, "These three games really have encouraged not only me but the team that as long as we put the work in, by God's Grace we will reap the rewards. I am confident we can win … because we have added some fresh talent and they are hungry for the win."
The Trojans will face off against the Plaisance Guardians next Wednesday at the Cliff Anderson Sports Hall in a First-Division match-up.