Still reeling from the shockwaves of the Mahdia dorm fire in Region Eight (Potaro-Siparuni) which claimed the lives of 19 and left many injured, families and the wider population have been offered comfort as they mourn the tragic loss.
Condolences continued on Tuesday, with the Government of Grenada sharing that they are deeply saddened by news of the tragic dormitory fire at the Mahdia Secondary School.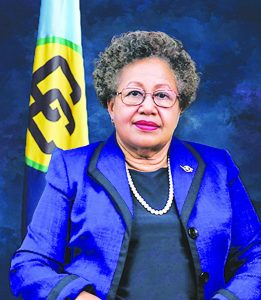 Prime Minister of Grenada, Dickon Mitchell expressed, "Our hearts go out to the entire community of Mahdia, especially the families and loved ones who will be eternally affected by this devastating incident. We extend our deepest condolences during this time of profound grief and loss."
The Government and people of Grenada said it continues to monitor this unfolding tragedy and stand in solidarity with those affected, offering support and sympathies as the community navigates this period of immense sorrow.
Speedy recovery
In her statement, Secretary General of Caricom, Dr Carla Barnett said she received "with great sorrow the shocking news of the fire at the high school in the Guyanese town of Mahdia."
Sending prayers to Guyana, Dr Barnett shared, "We mourn with the families, friends and communities who are impacted by this horrifying event…We pray a speedy recovery for those injured and otherwise impacted and offer the support of Caricom Member States as the community returns to normalcy.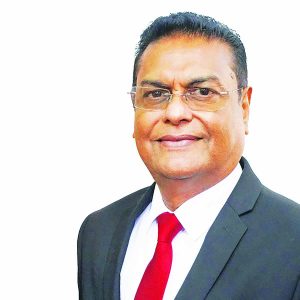 The Board of Governors of the Caribbean Examinations Council (CXC) also offered its heartfelt condolences. Registrar Dr Wayne Wesley conveyed, "The loss of these young people with such bright potential is shocking and painful. We pray at this time for the survivors and family members of those students whose lives were lost."
Locally, the Guyana Bar Association offered its condolences to the families and community of Mahdia, also remembering those who were injured and are either recovering or require intense care.
The Bar commended the efforts of all first responders who immediately lent support to reduce loss of life suffered by the people of Mahdia.
"In the coming days, we call on all Guyanese to pause, pray and reflect on the lives of some of our Nation's brightest souls now lost by this tragedy."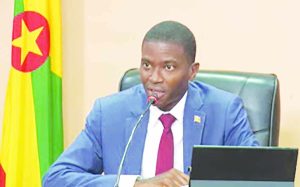 Meanwhile, the Women's Progressive Organisation (WPO) expressed its profound sadness at the loss of lives which left many hurt and traumatised.
"We join in praying for the speedy recovery of those who are traumatised and hospitalised. We would like to commend the Guyana Fire Service, the staff of the hospital, teachers, caregivers, and all involved, for the assistance rendered that resulted in saving the lives of so many others. We would like to thank the Government for its timely intervention and for providing support and guidance to our people and country at a time when we are plunged in grief for the loss of our loved ones," the organisation penned.
From the New Building Society Limited, employees noted that they stand in mourning with the parents and loved ones of those who lost their lives in the tragedy.
Efforts by President Dr Irfaan Ali; Prime Minister Mark Phillips and Cabinet in response to this tragedy were commended, as well as medical and security personnel who responded promptly in treating the injured and bringing comfort to others affected.
"As a mark of respect, we will wear a black ribbon this entire week, as we join the nation in mourning the loss of so many of our young people from a single remote region. NBS is committed to play its part with other organisations, in bringing comfort and solace to all those affected as our nation has been plunged into grief by this grave tragedy."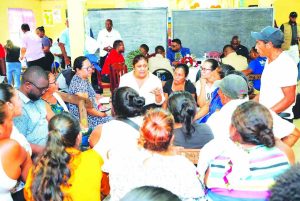 A statement from Speaker of the National Assembly, Manzoor Nadir called for prayers at this sombre time, adding that all activities relating to its anniversary celebrations have been postponed in standing in solidarity with the nation.
"The Parliament of Guyana mourns with the people of Mahdia and our nation in this tragic and heart-breaking time. Our prayers and thoughts are with the families of the deceased and every Guyanese at home and abroad."
Sympathy messages were also penned from Speakers of other countries, such as Bridgid Annisette-George from the Parliament of the Republic of Trinidad and Tobago; Claudius Francis of the House of Assembly of Saint Lucia; Marisa Dalrymple-Philibert of the Parliament of Jamaica; Valerie Woods of the House of Representatives in the National Assembly of Belize; Rochelle Forde of the House of Assembly of Saint Vincent and the Grenadines; Lanein Blanchette of the National Assembly of St Kitts & Nevis among others. (G12)