Colonial Medical Insurance Women's Super50 Cup…
– Captain Matthews
By Brandon Corlette
Barbados remain a team to be reckoned with. The defending champions got their campaign off to a perfect start this season by comprehensively defeating the Leewards Islands by 'the small matter of seven wickets'.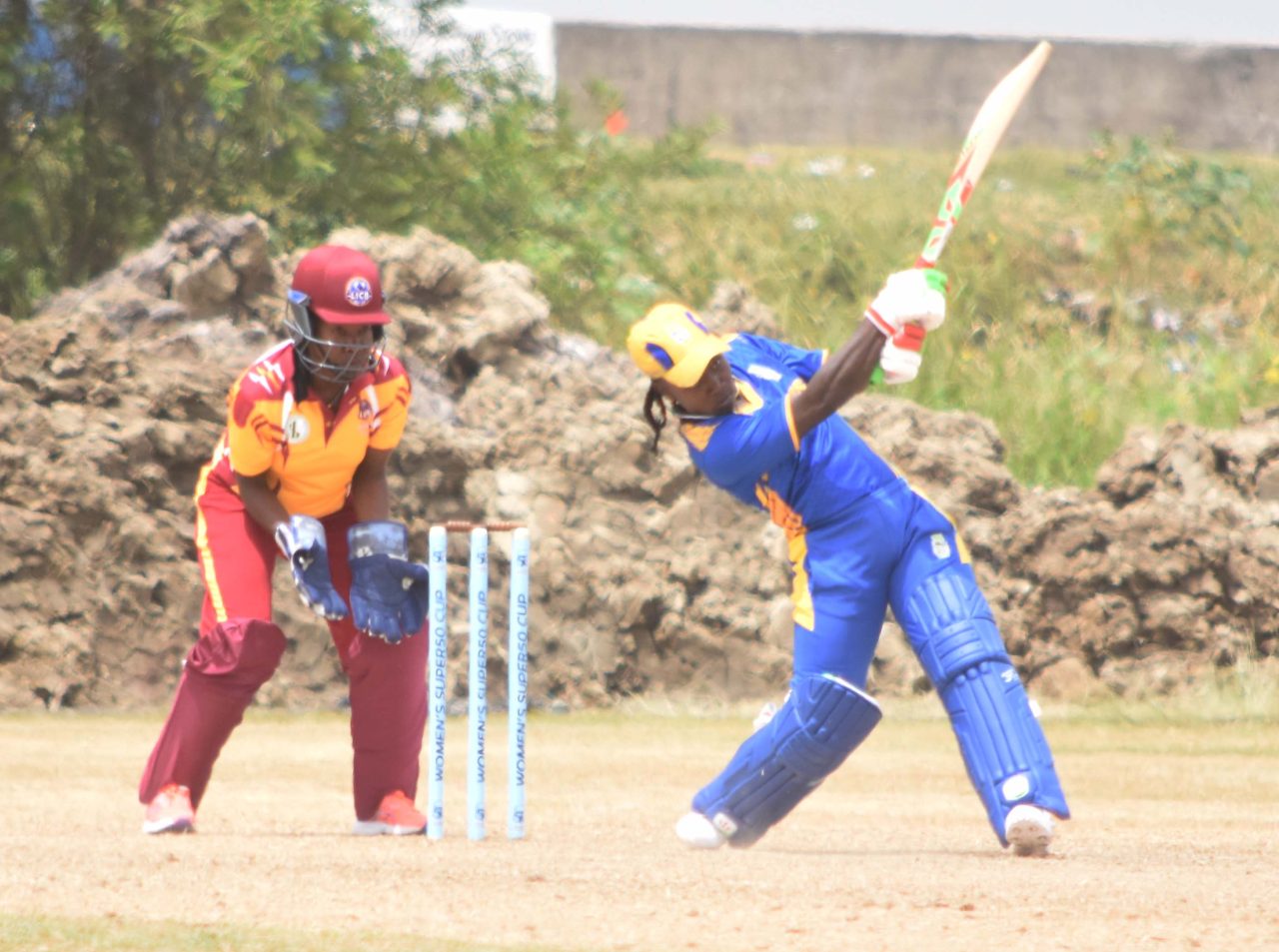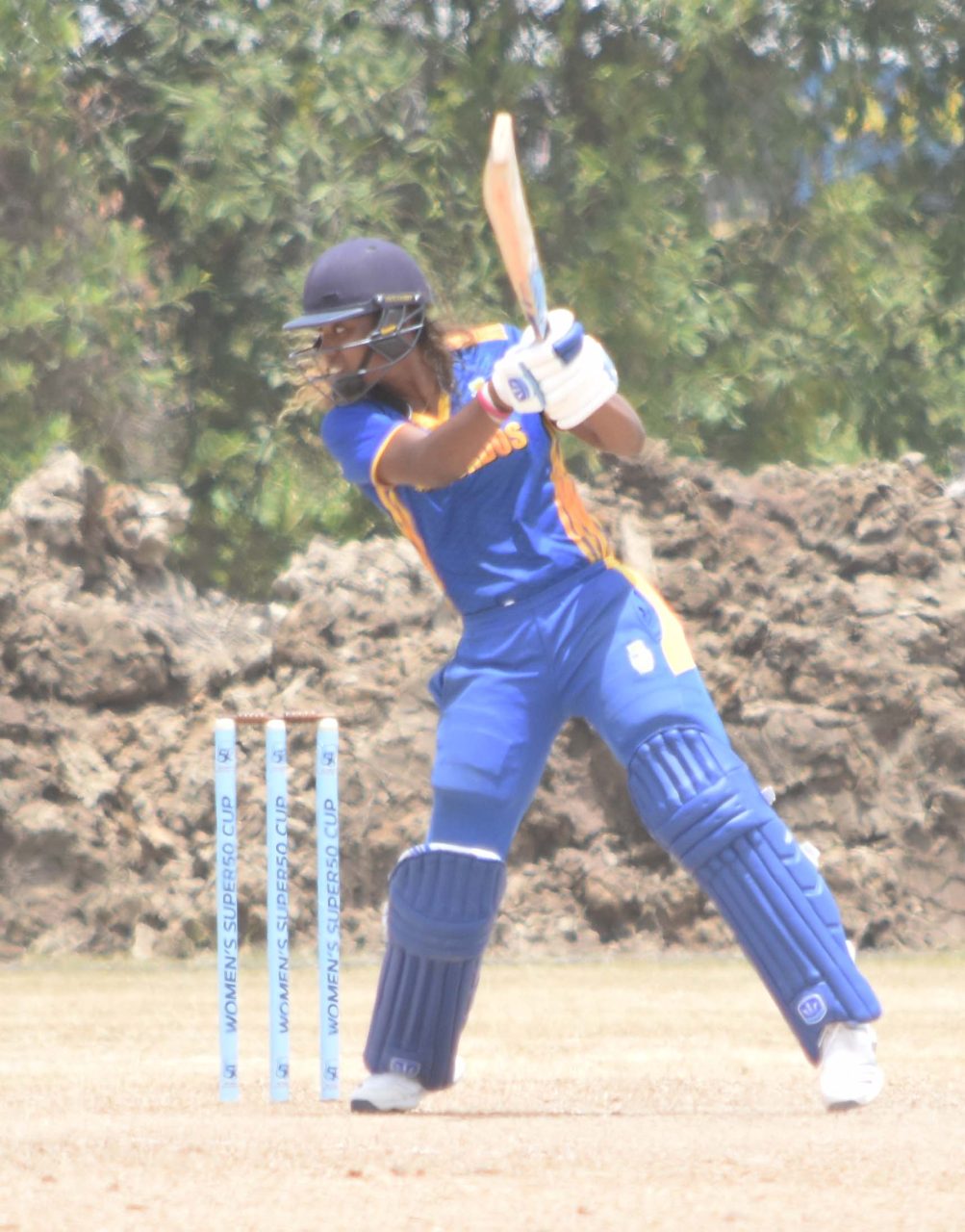 Speaking exclusively with this reporter, 20-year-old Barbados Captain Hayley Matthews, who turns 21 today, said her team is focused on playing good cricket.
"Coming into this tournament as defending champions, we don't want to be too complacent," she said. "The team wants to back up last season's performance."
The Windies vice-captain, who is for the first time competing in a Regional tournament as captain, declared the Barbados team an experienced unit, but said the aim is to play hard cricket in order to reap fruitful results in this tournament.
Assessing conditions in Guyana, Matthews said the practice sessions the team had undergone had seen balls keeping on the lower side at the different venues. She declared the conditions in Guyana the exact opposite of those obtaining in Barbados, where the ball bounces and carries through to the wicket-keeper at a reasonable height.
Matthews explained that the intention of the team is to acclimatise quickly in terms of batting and bowling, in order to adapt to the conditions prevalent in Guyana in the upcoming matches.
Having, in recent times, sustained an injury that saw her being absent from the Women's Big Bash and Windies tour to Pakistan and UAE, Matthews declared herself fit and ready for the entire Super50 Cup and the T20 Blaze tournaments.
As an all-rounder, Matthews said, her intention this tournament is to score several runs and pick up vital wickets for her team.
Since making her ODI debut for Windies in 2014, Matthews has scored 980 runs in the 39 matches she has played to date. She has one century and four half-centuries to boot. In T20Is, Matthews has participated in 38 matches, and has four half-centuries to her name, including the monumental knock of 66 in the 2016 World T20 final.
Her bowling performance has shown promise, with her currently being ranked number six in the T20 ICC MRF bowling rankings. Her team mate Deandra Dottin is ranked number one in T20Is.
Matthews has thus far snared 35 ODI wickets and 38 T20I wickets in her career. In the first match of this season, she began her campaign in fine fashion, snaring career best figures of 7-27 in 8.4 overs.
Alongside Matthews, there are Deandra Dottin, the Knights twins (Kacia and Kyshona), and pace queens Shamilia Connell and Shakira Selman. These ladies are all players with Windies experience. Dottin showed her explosiveness in the first match when she battled for 12 minutes and scored an unbeaten 34 from 14 balls, including four boundaries and two sixes. The top five batters in the Barbados team have all represented the Windies at some point in their career.
The Barbadians will today meet the jaded Afy Fletcher-led Windward Islands team at the National Stadium at Providence.