Nokolo Aresa David is delegate number 11 in the upcoming Miss Guyana Renaissance Pageant billed for the National Cultural Centre in August. This 32-year-old Berbician described herself as energetic, charismatic, ambitious, and focused. Nokolo Aresa is one born to be an executive who can rise above mountains with determination and a fighter with a true passion for something and will give everything for it.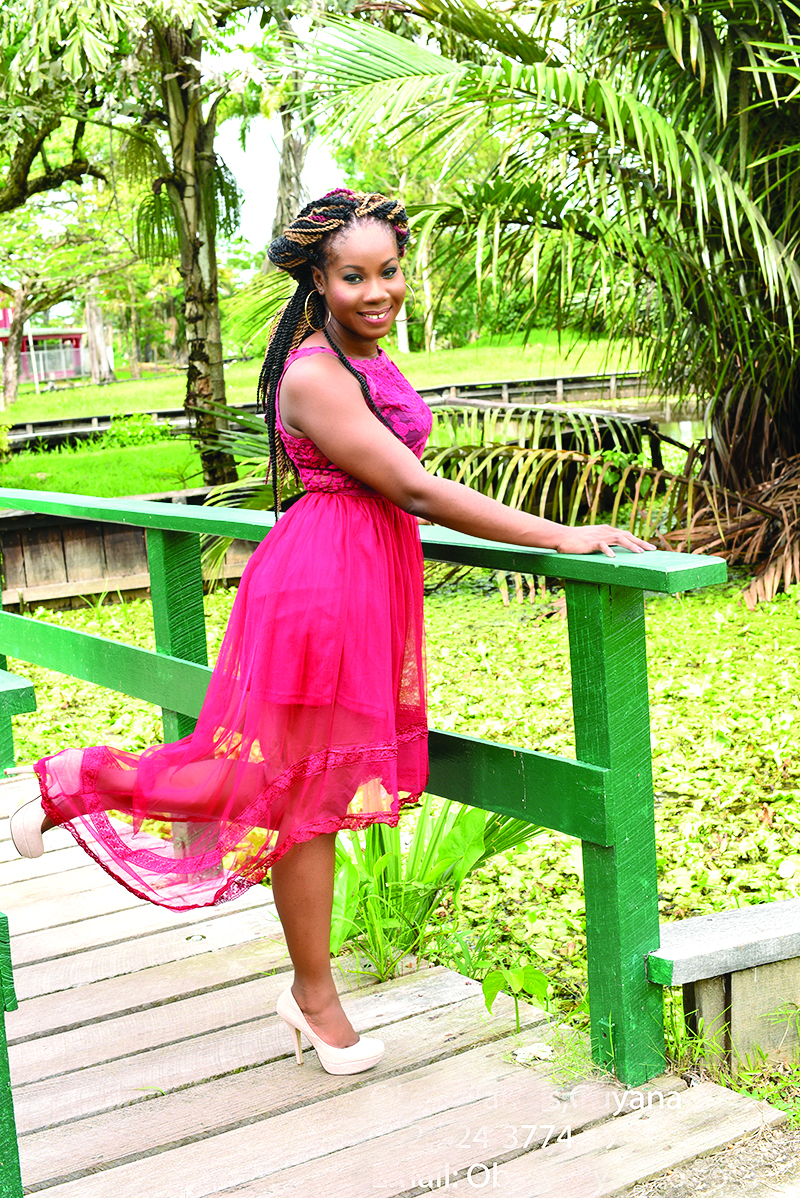 The proud mother is currently employed at the Guyana Revenue Authority as a publication officer, but on weekends, she works at HGPTV as a receptionist. Playing board games, travelling, interacting with people and shopping are the many hobbies she enjoys in her free time.
Along with six subjects at the Caribbean Secondary Education Certificate (CSEC) examinations, she is the holder of a diploma in Accounting and Business Management from the International University.
In addition, she also possesses a Bachelor's Degree in International Relations from the said university.
The quote she embraces is "We can be only what we think we can; we can have only what we think we can have. What we do, what we are all depend on what we think." One reasons for joining the pageant is to develop a wealth of knowledge and experience of 'life' and she sees the pageant as giving her the opportunity to learn more from the other contestants.
In addition, it allows her the opportunity to be a voice for our seniors, which is one of her interests, as the pageant will be focusing on senior citizens this year. And finally, the pageant allows her the opportunity to contribute her "grain of sand" to address other social issues such as domestic violence.