To commemorate its 175th Anniversary in the Provence of the West Indies, the Anglican Diocese of Guyana on Saturday hosted a Youth Festival on the lawns of Austin House, and youths throughout the Diocese engaged in a fun day of interaction and shared the experience with the wider society.
The event concluded with a fashion extravaganza.
As part of the celebrations, both youths and older members of the Anglican Church participated in various games, most popular being the "musical chair".
In addition, the sweet sound of steelpan music being played by a number of youths of the denomination permeated the atmosphere and lent to the ambience of the occasion.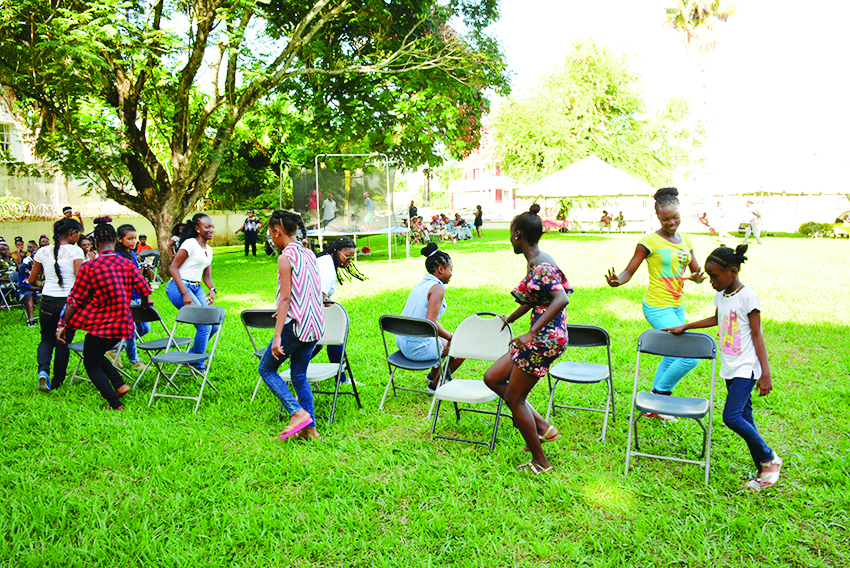 A wide array of dishes was also prepared and served, metemgee being the main dish served, as Emancipation was observed on the first of the month.
All in all, it was a day of fun activities, socialisation, music and laughter, as the church celebrated its milestone event.
The Bishop of Guyana, Rt Reverend Charles Davidson, expressed gratitude to the various sponsoring agencies, while inviting the general public to support and participate in the celebration, which commenced today and concludes in December.
A member of the Public Relations and Coordinating Committee revealed that the day's event was strategically held to coincide with the International Youth Day under the theme "Youth Building peace", engaging youths from various Diocese across Guyana, Suriname and Cayenne.
"It's just a day for young people to come out, have a good time, participate in the activities, learn about what is going on from the different organizations here," the representative related.
Head of the Organising Committee Father Monzale Alves, also spoke to Guyana Times and walked us through the various activities approaching the grand celebration in December.
Since its establishment on August 24, 1842, the Anglican Church has played an important role in the development of Guyana, more particularly the development of youth, which is significant in its contribution to the education sector.