After a rocky week following the disastrous fire at Christ Church Secondary School, students and teachers were comfortably settled at the Cyril Potter College of Education at Turkeyen, Greater Georgetown, to resume classroom activities on Monday.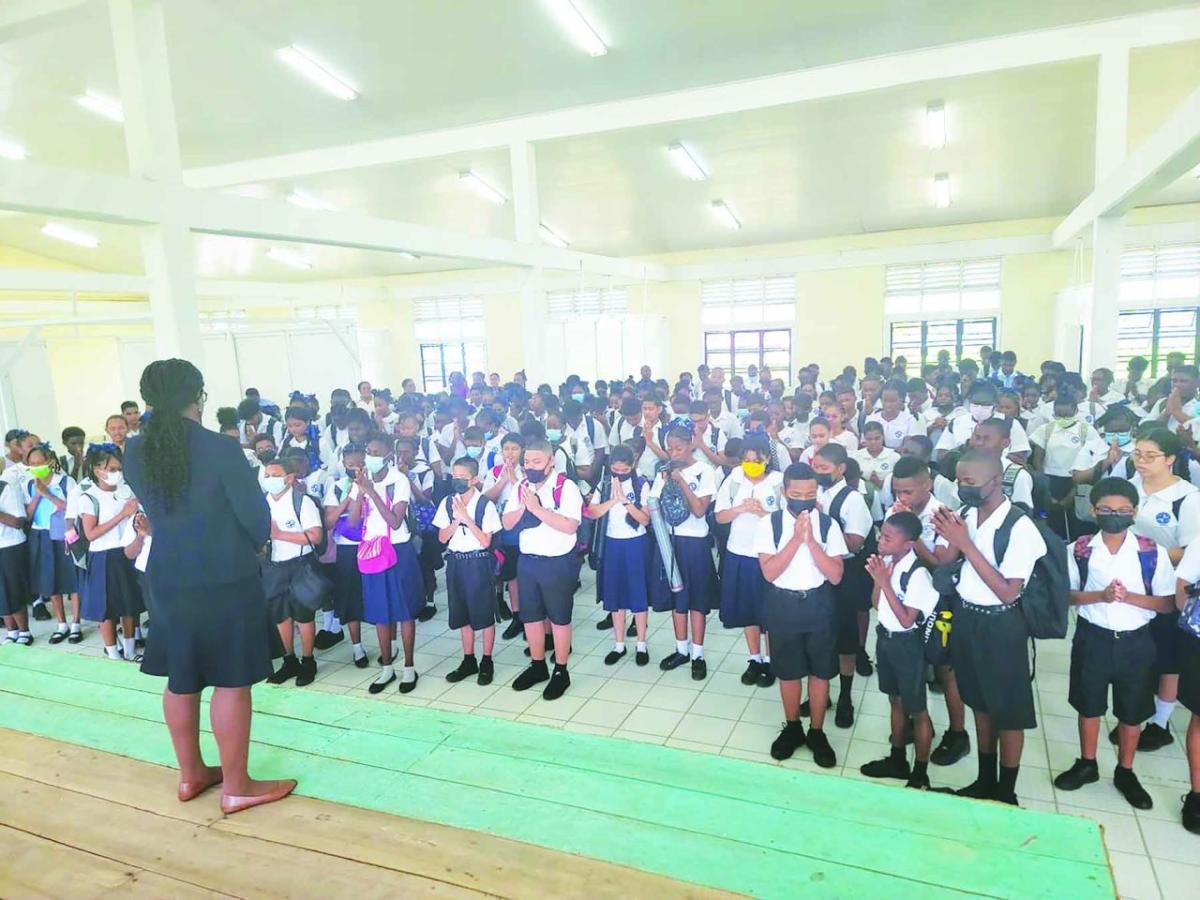 It was the first day students attended school in a face-to-face setting, following a fire on January 12, 2023, which destroyed the entire school. Previously, they were engaged through online mediums.
The decision to house the students at CPCE was taken following consultations with parents and teachers on the best way forward. After last week's engagement with more than 450 parents, they unanimously chose space at CPCE to accommodate the education of their children.
The fire had left over 500 children displaced along with scores of teachers and auxiliary staff.
On January 12, the Guyana Fire Service received the report of a fire at the school, which is located at the corner of Camp and Middle Streets, Georgetown, at about 17:22h. As such, water tenders from the Central, Alberttown, West Ruimveldt, and Campbellville Fire Stations were immediately dispatched to the location.
Upon arrival, firefighters observed smoke emanating from the two-storey wooden and concrete structure, and while getting into action, the building quickly became engulfed in flames.
Despite firefighting efforts, more than 80 per cent of the building and its contents was destroyed, with the remainder suffering severe damage.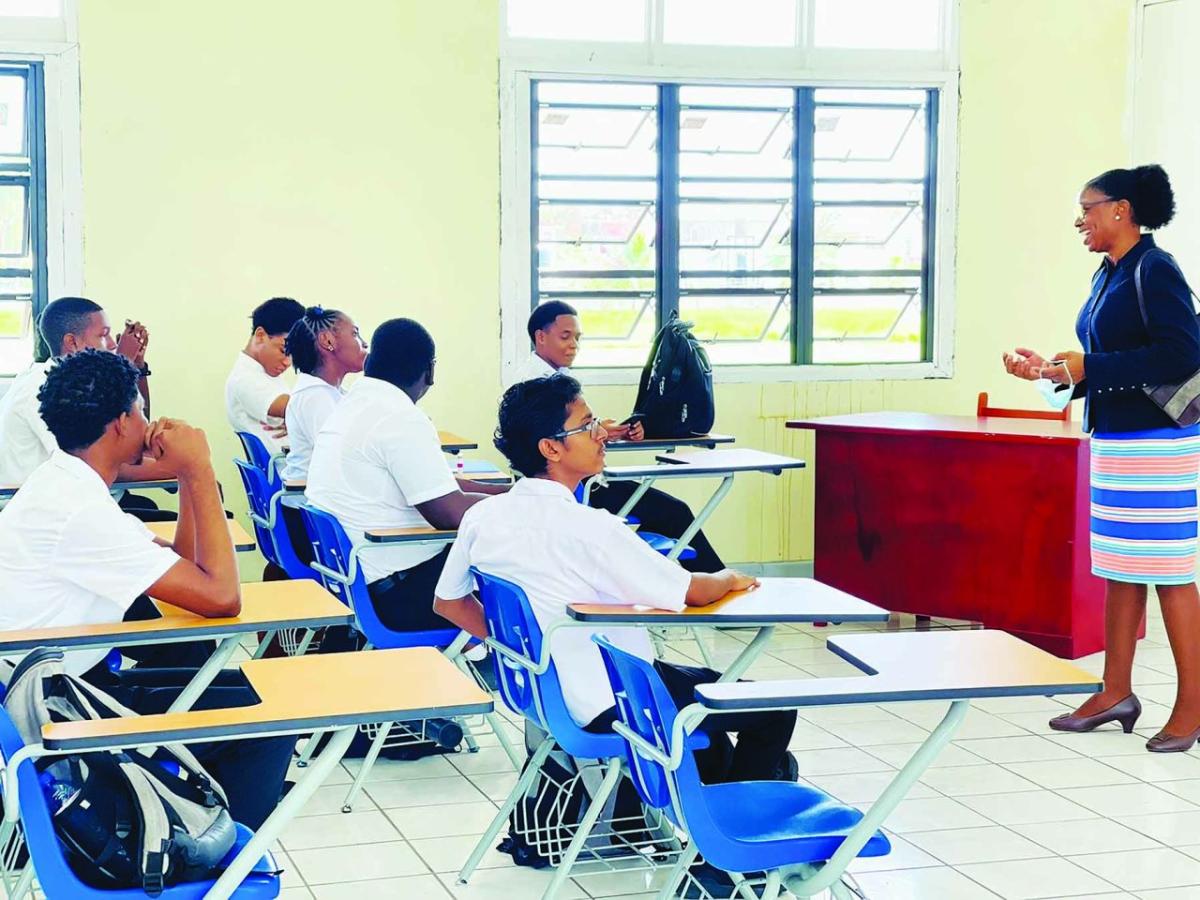 Additionally, the Fire Service added that three buildings in close proximity to the school were affected by the inferno and suffered damage to several AC units, PVC guttering, ceilings, windows, and curtains.
On Monday last, the Fire Service concluded in its investigation that the fire that devastated the Christ Church Secondary School was maliciously set. In addition, it stated that a previous fire that was successfully put out one week prior to the full destruction was also purposely set. (G12)