… Latchman refuses to be bullied
Director of Public Prosecutions (DPP) Shalimar Ali-Hack sent another letter on Wednesday to Magistrate Judy Latchman ordering her to commit Regan "Grey Boy" Rodriguez to stand trial in the High Court for the murder; however, Latchman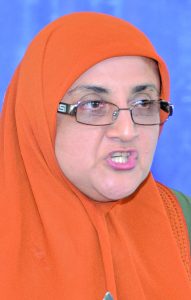 refuses to be bullied and stood her ground.
It was chaos at the Georgetown Magistrates' Courts as Magistrate Latchman refused to commit Rodriguez to stand trial in the High Court for the alleged murder of Courtney Crum-Ewing.
Through Special Prosecutor Nigel Hughes, the DPP first made the request to have Latchman commit Rodrigues to stand trial in the High Court.
However, the Magistrate stood her ground and informed Hughes that her court will not bow since she had already discharged the case.
However, another letter was sent directly to Latchman which cited provisions set out in the Criminal Law Procedure Act Section 72 (2) ii (a) and allows the DPP to order that the accused be committed for the murder.
The letter in part read "I am of the opinion that a prima facie case has been made out against the accused and as such I order that you remit your decision and commit him to stand trial for the murder of Courtney Crum-Ewing".
Latchman first informed the accused that she will be following the law and will reopen the case.
Following this disclosure from Latchman, it was chaos as Rodriguez began to wail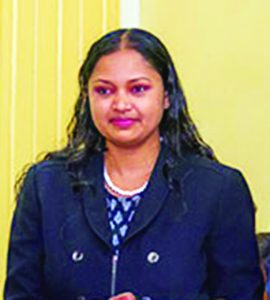 yelling "two times, I was freed, I have to go back again!"
It took Police Officers a number of minutes to restrain the accused as he on numerous occasions attempted to leave the courtroom stating "I can't take that!"
There was not a dry eye in the courtroom as the family members of Rodrigues along with many others, inclusive of former Public Service Minister Jennifer Westford, who were at court for their cases, broke down in tears at what was unfolding. Rodriquez continued to yell "the Police put a gun in my house and no one is investigating them, God knows I didn't do it, is my life them want!"
However, when asked by Latchman whether he would like to call any witnesses, Rodriguez said only one man can save him and that is God.
State Attorney for the matter, Nigel Hughes did not make additional submissions. Latchman adjourned the court for a few minutes; however, upon her return, she stated firmly that the court has found that no prima facie against the accused and
maintained her previous decision.
The Magistrate added that she did not find sufficient evidence for the defendant to be committed to stand trial, and as such, she discharged the matter.
On Monday last, Rodriguez was set free for the second time for the murder of Courtney Crum-Ewing when he appeared at the Georgetown Magistrates' Courts. Rodrigues broke down in tears in the packed courtroom after hearing the decision by the Magistrate.
He was charged for the killing of Courtney Crum-Ewing, who was slain on March 10, 2015, at Diamond, East Bank Demerara.
In her ruling Latchman stated that she considered all of the facts presented to her, however none of them proved that Rodriguez pulled the trigger to kill Crum-Ewing. Crum-Ewing was gunned down as he was at the time urging residents of Diamond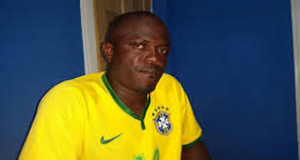 to cast their ballots in the May 2015 General Election.
Months after, Rodrigues was arrested and charged with the murder but was freed in September 2016. However, in April 2017, he was rearrested after the DPP ordered that the case be reopened.
At the time of that arrest on Middle Road, La Penitence, Georgetown Rodriquez was on bail from a three-year sentence as he was jailed for escaping from Police custody, however, he successfully appealed that sentence.