Bullets began to rain inside of the Colombian Gold Night Club at Uitvlugt, West Coast Demerara, at about 01:00h on Wednesday, after four young men robbed and stabbed two businessmen and made good their escape with a licensed firearm belonging to one of the businessmen.
Police said a 47-year-old technician was stabbed to his left hand and thigh and relieved of cash and his cellular phone, along with his licensed firearm. They added that one of the suspects may have been shot during the ordeal and they are making every effort to apprehend them.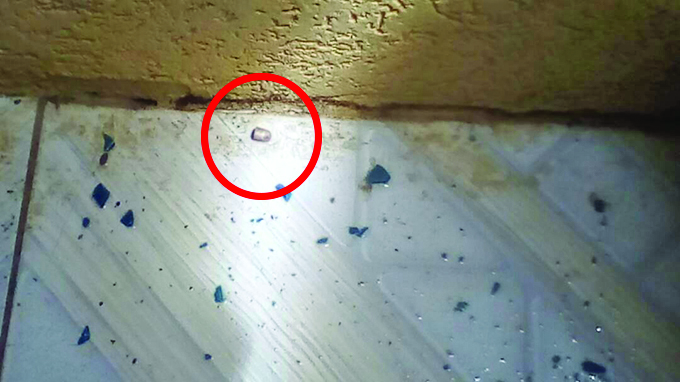 Police investigations revealed that the victim was in the company of a friend outside of the bar imbibing when the suspects suddenly pounced and demanded cash, at the same time striking him with a bottle which broke and stabbed him with same. The victim then whipped out his firearm and discharged several rounds at the bandits, who managed to disarm and relieve him of his weapon and valuables before escaping.
Club owner, Varsha "Shorty" Dhanpaul, said the four men entered her business place while the two businessmen were sharing a drink. She added that they ordered three beers and some cigarettes and left.
"Four boys come into the club and they asked for three beers with $500 and the waitress tell them that three beers is not for $500 that they can get two. The girl gave them the two beers and then they come back and said that they want a $100 cigarette and she gave them two cigarettes. Then they asked where is "Shorty" and she said that they can't wake the boss lady and then they say go wake she up and they go outside and then they push open the door and they start fire shots at the two men," she related.
Dhanpaul said that after the quartet opened fire on the two men, the waitress ran for cover. The bullets hit both men in their legs and shoulder and they were subsequently stabbed with a broken bottle.