Manex Powers, the driver who was accused of causing the death of former WBA Welterweight Champion Andrew "Six Head" Lewis following an accident on the East Bank Demerara Highway at New Hope on May 4, 2015, has been freed of the "causing death by dangerous driving" charge by Georgetown Magistrate Fabayo Azore on Friday. The magistrate ruled that there was insufficient evidence to support the charge, thus removing the proverbial Sword of Damocles that had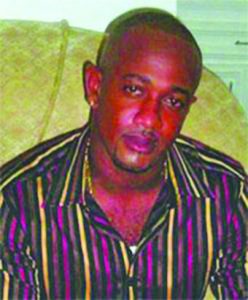 been hanging over this driver's head for almost two years.
The ruling was thrice deferred by Magistrate Azore. It was initially to be heard on February 2, but was put off to February 27, then again postponed to March 17, when the Magistrate announced that she was not ready to rule on the matter.
The Campbellville Housing Scheme resident, who was taken into Police custody after that fatal accident, had first been arraigned before the courts on May 6, 2015, when he was charged with the offence and remanded to prison by the then Chief Magistrate, Priya Sewnarine-Beharry. He was subsequently released on $250,000 bail.
According to reports, the former world champion boxer Lewis, 44 at the time, was riding a bicycle on the East Bank Demerara Highway on his way to visit a friend when he was struck down by the accused as he attempted to ride the bicycle across the road. Rushed to the Diamond Diagnostic Centre, EBD, he was pronounced dead on arrival.
Fallen hero
Lewis gained international recognition when he battled former world welterweight boxing champion James Paige for the title he held in 2001. He won the fight and became the first Guyanese to capture the WBC Welterweight title.
The icon Lewis will long be remembered by Guyanese for making his mark in the world of boxing. Indeed, he has, by this victory, engraved his name in the annals of Guyana's great sporting heroes.