…says political approach to managing the health sector a downfall
The chronic, endemic shortages of medicines and medical supplies, as well as the poor warehousing of medicines, are as a result of poor management obtaining in the public health sector.
This is according to former Health Minister Dr Leslie Ramsammy, who on Thursday told Guyana Times that the "corrupted and over-priced" medicine procurement system and the non-functioning of the Ophthalmology Centre at Port Mourant, with a total absence of cataract surgeries in Regions Five and Six, are due to the political approach by the APNU/AFC coalition Government in managing Guyana's health sector.
"The truth is that APNU/AFC deliberately abandoned many of the protocols in place and many of the quality programmes already in place, for political reasons. The closure of the New Amsterdam Hospital Mortuary, the frequent down time for X-rays and laboratory equipment, the downtime for dental clinics and for operating rooms… These are all examples of the poor management that has become endemic in the public health sector," he stated.
Dr Ramsammy added that many of the successful initiatives that the former administration had put in place were quashed when the new administration took Government.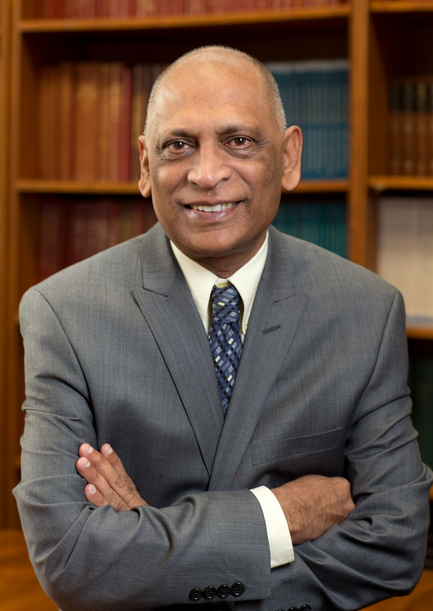 However, those initiatives that were abandoned by the Government of the day are now being "picked up again, as they now try to reinvent the wheel," he said.
"I see they are working on the Essential Drug List. This is critical and it is necessary. But it was in place, and while it is an opportune time to revise the EML, what is the sense if standard medicines are still not available? For example, right now there is a shortage of metformin, a diabetes medicine," he said.
The former Health Minister lamented that the package of publicly guaranteed health care service has been abandoned among other initiatives that were in place to propel the health sector, not regress it.
"The workplace programme was abandoned, and now they are talking about bringing it back. The home care programme that we piloted in Region Six (and)) the HIV and TB Programme across Guyana were abandoned. The Mental Health Programme no longer exists; vector control is today almost non-existent; the HPV vaccination programme introduced in 2010 has been totally mismanaged. What has happened to the Pneumococcus-13 vaccination programme?" he enquired.
He reiterated that the replacement of a professional approach to the development of the health sector with a political approach has had a traumatic impact on health care in Guyana, and that unless this step can be corrected, the health system in the country is bound to fail.