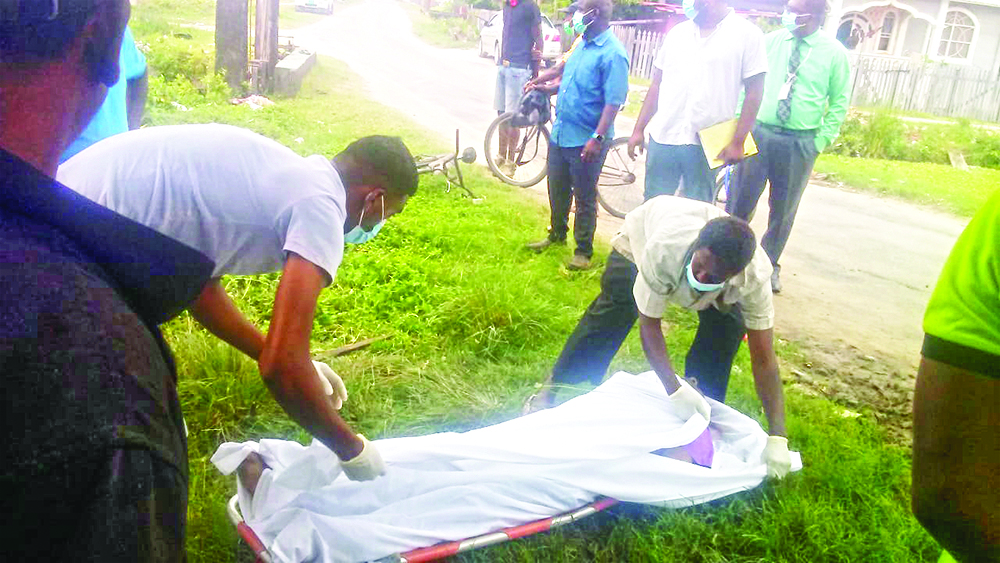 The lifeless body of a 70-year-old man was on Tuesday morning pulled from a trench at Henrietta, Essequibo Coast, Region Two (Pomeroon-Supenaam). The dead man has been identified as Chitramjan Das, a pensioner of Richmond Housing Scheme, Essequibo Coast.
Based on reports received, the now dead man left home at about 06:00h with a bottle of alcohol in his possession. However, at about 09:00h, his wife received information that her husband had fallen into a koker and drowned.
The woman, in a panic, rushed to the Henrietta koker where she observed the man floating in the trench. With the assistance of public-spirited citizens, the body was pulled.
It was examined by the Police and there were signs of abrasions on the right elbow and nostrils. Guyana Times understands that the man is a known alcoholic in the area and might have been under the influence of alcohol when he met his demise.
The body was taken to the Suddie Public Hospital mortuary awaiting a post-mortem. Investigations are ongoing.