Residents and officials in Linden, Region 10 (Upper Demerara-Berbice), are now breathing a sigh of relief, following the rehabilitation of an eroded section of the Burnham Drive Road at Wismar done by the Public Infrastructure Ministry.
Owing to extreme erosion, a significant part of the road which is located in close proximity to the Christianburg and Blueberry Hill communities had disappeared.
Following complaints by regional officials and residents, emergency works were executed on the affected areas.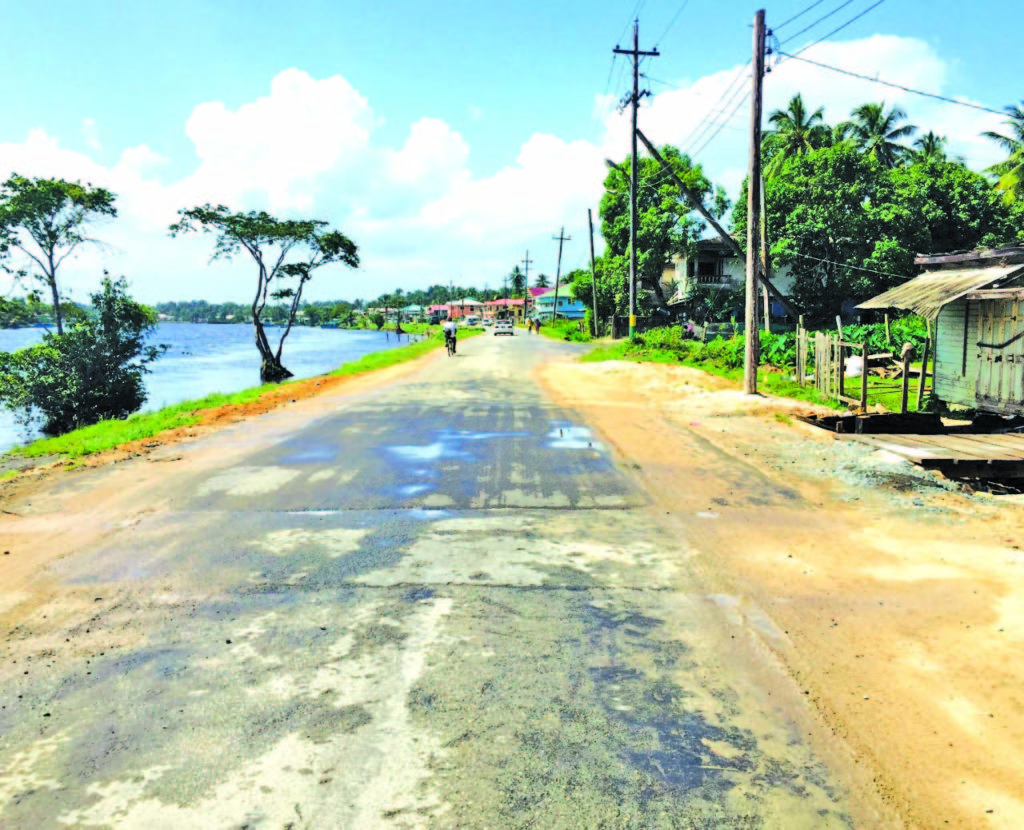 The work was undertaken by Orin Supreme Enterprise and according to the contractor, Orin Charles, revetment and the replacement of a bridge and drain were among the emergency works undertaken.
"The asphalting of the section would not be done (until) another month from now because we're looking to see if we get 96 per cent compaction. If we don't get 96 per cent compaction, (there is) a high chance of re-occurrence of a depression…So vehicles would be traversing it as per normal but the finishing will be another month from now. We're going to do a compaction test every weekend…" Orin Charles added.
Meanwhile, Regional Vice Chairman, Douglas Gittens has praised the level of work carried out to the area, and also noted that it was completed in a "fair" amount of time.
"It was done well by the contractor. In a timely manner and to the scope of work. He even did far more work than what was required," Gittens said.
The Regional Vice Chairman noted, however, that along the Burnham Drive stretch, there are several other dangerous breakaways, many of which are hidden by thick vegetation.
"These should be treated as emergency work, since they all connect the community of Christiansburg to the rest of Wismar and pose grave danger to the residents," the Regional Vice Chairman noted.
Additionally, the Regional Democratic Council (RDC) in a recent statement highlighted that the Council has completed the rehabilitation of roads under the budget prepared by the 8th Council chaired by former Regional Chairman Renis Morian.
It was noted that consultations under the previous Administration had led to the inclusion of roads at Amelia's Ward (near the Linden Foundation Secondary School), at Block 22 and drains at Casaurina Drive and Third Alley, among other rehabilitation projects.
"The 9th Regional Democratic Council would like to extend thanks to its predecessors who would have initiated these projects, and stands ready to ensure that our work programme, as dictated by engagements with residents, is executed by the current Administration when they would have approved the projects submitted for consideration in our 2021 budget," the statement read.