Police ranks in F Division (Interior Locations) have arrested two miners after they were found in possession of an unlicensed firearm and ammunition at the Aruba Backdam, Mazaruni (Region Seven – Cuyuni-Mazaruni).
According to Police reports, ranks were on patrol duty around 16:20h on Monday when they stopped and searched two males on an All-Terrain Vehicle (ATV). During the search, they found an unlicensed 12-gauge single-barrel shotgun along with two live matching cartridges.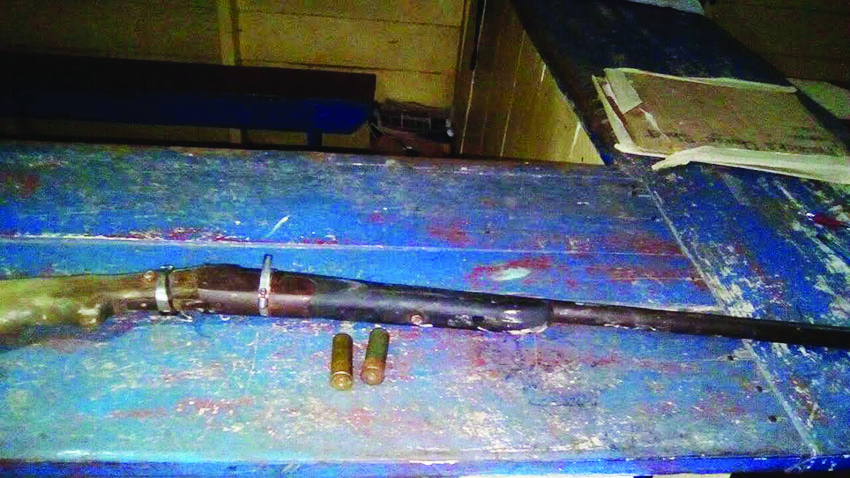 The suspects, a 44-year-old Brazilian national residing in Campbellville, Georgetown, and a 25-year-old resident of Kangarooma Village, Middle Mazaruni, are being processed for court.
This gun find has pushed the number of unlicensed firearms found by ranks in F Division to eight thus far this year. In all of these cases, the suspects have been arrested and charged.