A heavy-duty operator and his colleague of Citrus Grove, Port Kaituma, Region One (Barima-Waini) were on Tuesday remanded to prison when they appeared before Chief Magistrate Ann McLennan at the Georgetown Magistrates' Courts on a joint murder charge.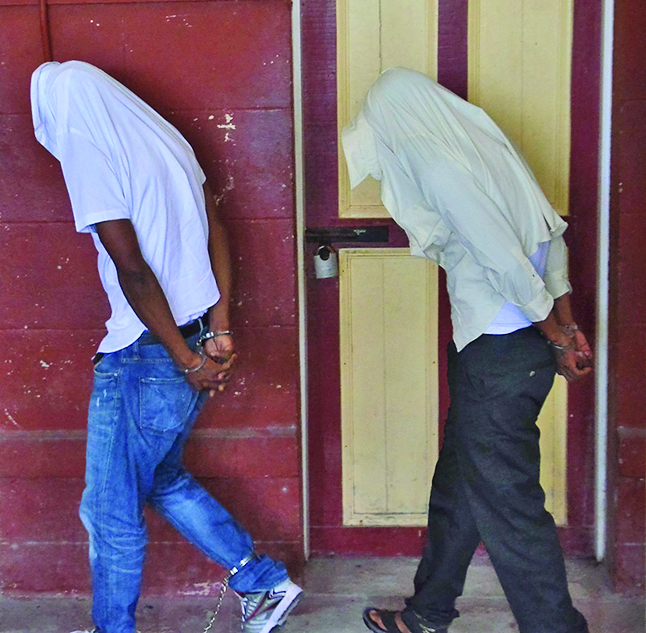 It is alleged that Robberto Miggins and Quacy Benjamin murdered Mario Hussain between October 12 and 13, 2016 at Ten Mile, Port Kaituma.
The men were also charged for killing Romario Roseau on October 14, 2016, also at Ten Mile Backdam.
Attorney-at-Law Leslie Sobers, who is representing Benjamin, explained to the court that his client had a strong alibi, which he would soon lay before the court. As such, he requested a speedy trial.
The men will make their next court appearance on November 2, 2016.