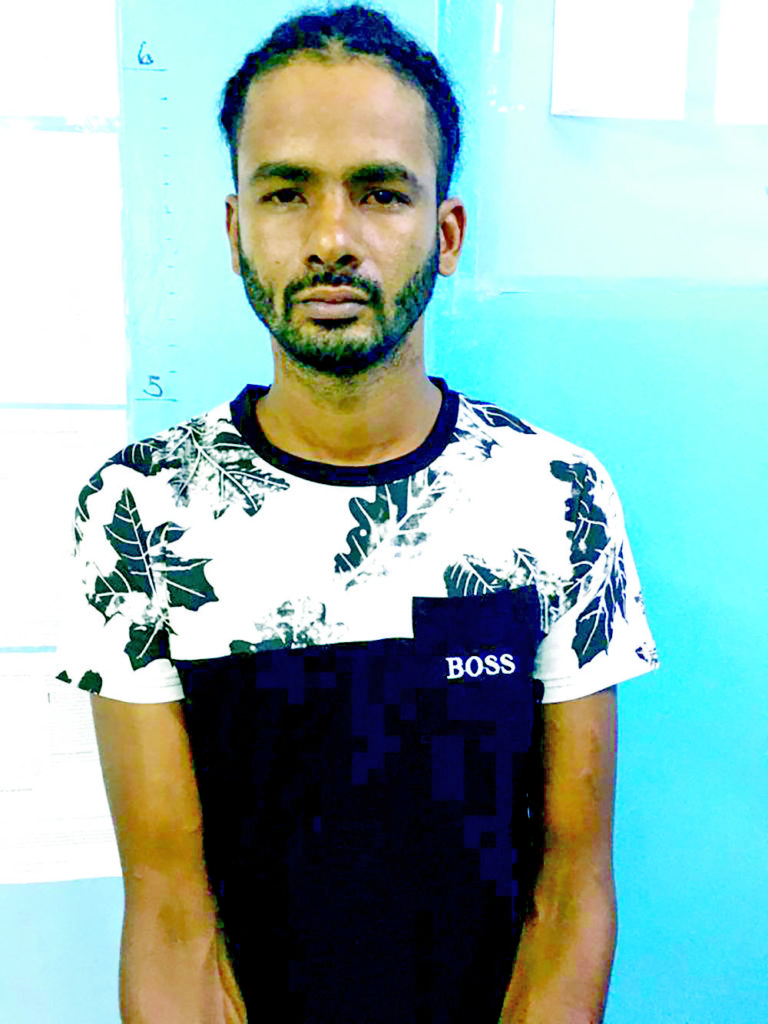 Derick Norton was on Friday granted bail in the sum of $200,000 by Senior Magistrate Leron Daly when he appeared at the Georgetown Magistrates' Courts for the illegal possession of firearm and ammunition.
The Police stated that on February 11, 2021, at Princes Street, Georgetown, Norton had an unlicensed firearm and several matching rounds of ammunition in his possession.
The court heard that on the day in question, Police would have reviewed CCTV footage of the area. It was pointed out that the accused was seen at a funeral with a black side bag which was then placed on a motorcycle.
The bag was then picked up by an identifiable female. When ranks arrived at the area, they retrieved the bag, which contained the unlicensed firearm and ammunition, from the female. Both of them were arrested and interrogated.
However, Norton was charged for the offence. He will make his next court appearance on April 9, 2021
Meanwhile, Danny Rajkumar also appeared before Magistrate Daly where he was charged with a similar offence.
Police stated that on February 15, 2021, at Takubo Road, Tucville, he had one black and silver .32 Taurus pistol in his possession without being the holder of a firearm licence. He was arrested and placed before that courts.
He pleaded not guilty to the charge and offered an explanation to the sitting Magistrate after which he was granted bail in the sum of $150,000. He will return to court on April 23, 2021.