The Civil Defence Commission has deployed assessment teams to affected communities to accurately capture the impact of Monday's heavy downpours on public and private infrastructure.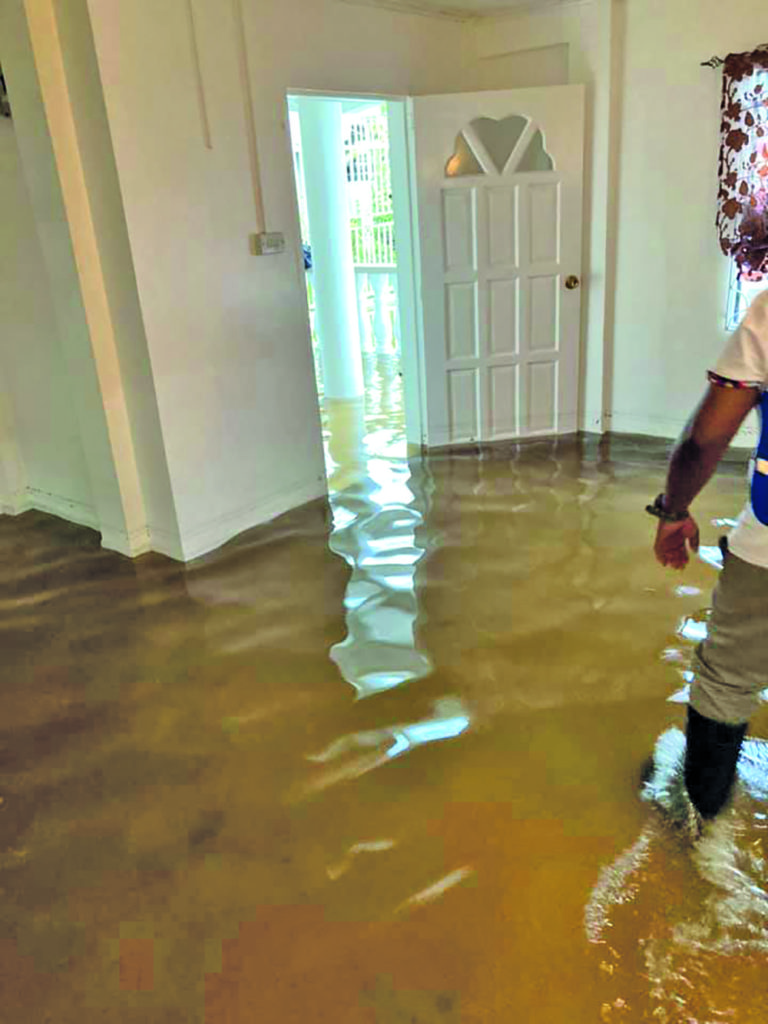 Along the East Coast of Demerara, the hardest-hit villages were Mon Repos North (35 households), Good Hope (140 households), Annandale North (140 households), and Goedverwagting (eight households).
Meanwhile, in Region Five, the hardest-hit villages were De Edward (13 households), and Rosignol (75 households). Further assessments are set to commence at Bath Settlement.
Cleaning and sanitising hampers were distributed to affected households.
The CDC is advising residents of riverine, low-lying and flood-prone areas to take all necessary precautions and to contact the National Emergency Monitoring System (NEMS) on 226-1114, 623-1700 and 600-7500, should they be affected.
Meanwhile, a special bulletin from the Agriculture Ministry's hydrometeorological service on Monday said that Guyana is now transitioning into the secondary or short rainy season which typically lasts from mid-November to January. It noted that an increase in rainfall activity is expected over the coming weeks and into the next three months.
"Seasonal climate models are indicating wetter than usual or above normal rainfall for this wet season. The rainy and or wet conditions usually experienced this time of year will be coupled with a moderate to strong La Niña throughout the 2020/2021 rainy season," the bulletin noted.
As a result, it added that there will be an increase in rain days (days with more than 1 mm of rainfall) and high-intensity rainfall events during this season; these rainfall events are likely to be accompanied by high winds which may threaten the integrity of man-made structures. The increase in rain days and rainfall intensities is likely to result in an increase in flash flood potential as the season progresses.
During this season, night-time temperatures are also expected to be cooler than usual in Region Eight (Potaro-Sipiruni), but warmer than usual in the other regions. Daytime temperatures (in the absence of rainfall) are expected to be warm as usual in Region Nine (Upper Takutu-Upper Essequibo) and southern Region Six (East Berbice-Corentyne), but warmer than usual in other regions (in the absence of rainfall).