TT Olympic Qualifiers…
– focus now on Mixed Doubles
Following a quad of losses on Tuesday, the Guyanese Table Tennis contingent in Rosario, Argentina went back to the tables on Thursday, in the second knockouts of the Latin American Singles and Mixed Doubles tournament in another bid for Olympic qualification.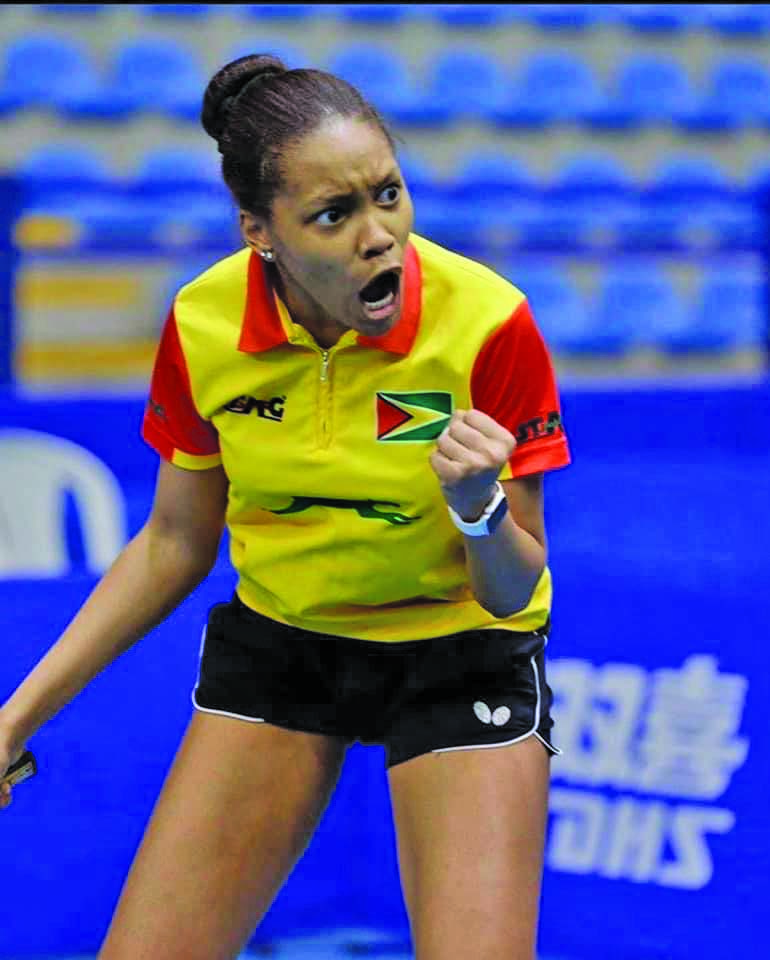 The Guyanese team fared considerably better on Thursday morning, fending off their opponents as best they could to ensure there was no sweep by their opponents.
Shemar Britton came close to advancing to the Round of 16, but fell short 4-2 to Colombia's Alexander Echavarria. After winning the opening game 11-5, the Colombian was given a 'run for his money' by Britton with a 4-11 victory. The pair went tit for tat as Echavarria won the next sets 11-9, 11-6, and Britton the subsequent one 8-11.
Disappointingly, Britton was edged in what would be their last set, 11-8.
Also, in the men's singles, Joel Alleyne showed an improvement from his first outing, but lost 4-1 to Venezuela's Cecilio Correa. Alleyne punctuated two initial wins by Correa (11-7, 11-5) with a victory of his own (9-11), but failed to repeat the feat as Correa took the game with another two successful sets (11-4, 11-3).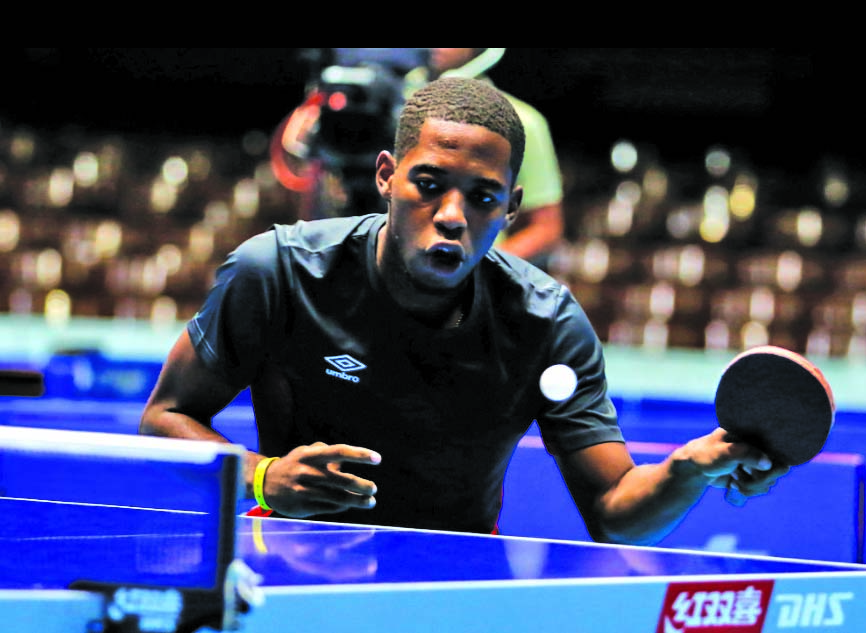 Also showing improvement on Thursday was Natalie Cummings, who braced Ecuador's Nathaly Paredes in a six-set encounter. The Ecuadorian took the first two sets 13-11, 11-9, but the Guyanese fought back to take wins in sets three and five 11-8, 11-9. However, Cummings's opponent got the edge in the final game for an 11-6 victory.
Chelsea Edghill was the lone Guyanese player to advance to the Round of 16, following an enterprising run against Paraguay's Leyla Gomez. The racquet-wielding Guyanese commanded the game with three wins on the trot 11-8, 11-7, 17-15, but Gomez fought back in the fourth to win 7-11.
Edghill wrapped up the fifth set quickly to advance to the next stage.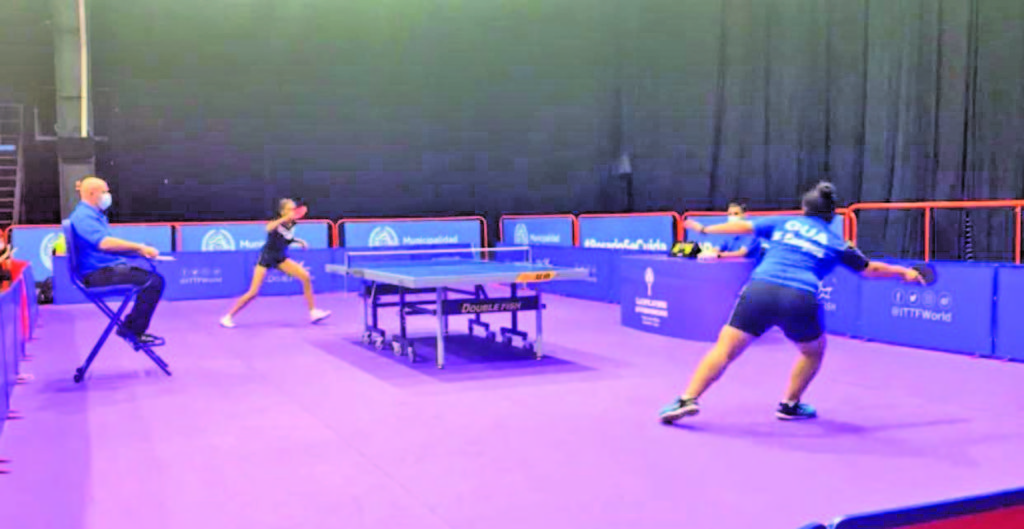 In the women's singles' Round of 16, Edghill was matched up with Guatemala's Mabelyn Enriquez. The Guatemalan got ahead in the first set with an 11-8 win but Edghill replied with and almost perfect 2-11 set. Enriquez broke the Guyanese's momentum with two set wins on the trot (11-8, 11-6). A resilient Edghill, who trains professionally in Portugal, rebounded with another win, 6-11.
In a disappointing turn for the Guyanese camp, who ferociously cheered on their teammate, Enriquez outplayed Chelsea, 11-8, to book her spot in the next round.
The Olympic qualification hope is not at all lost for the Table Tennis contingent, as Edghill and Britton will anticipate Thursday's Mixed Doubles competition. The Guyanese pair will have to outwit a field of 12 other pairs to clinch the lone Olympic spot up for grabs in that division.