Guyana's top wheelsmen will continue to battle for supremacy when the Team Alanis/Guyana Cycling Federation (GCF) 60-mile road race pedals off on Sunday April 18 from 7:00h.
The race is set to commence at Carifesta Avenue and proceed to Mahaicony, ECD, before returning for the finish at the point of origin.
Monetary rewards will be given to the first six finishers in the elite/ seniors' category, while the first three veterans and the first three juniors would also receive rewards.
The National COVID-19 Task Force had, earlier in the week, given the GCF the green light to proceed with the race, and the Guyana Police Force (GPF) had duly been notified, hence a safe environment has been confirmed for the race.
Top cyclists Jamual John and the red-hot Briton John are among the riders who are preparing to take centre stage on Sunday. Proprietor of Ele's Trading, Eybo Orford, has come on board with sponsorship.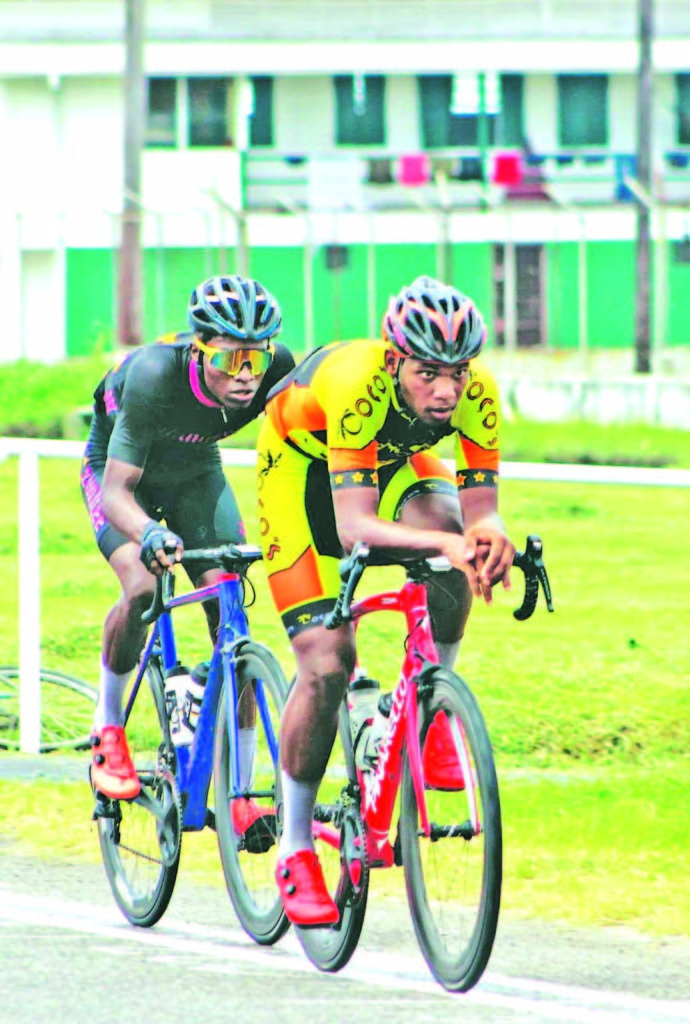 The senior placing first would be rewarded with $20,000, while the one placing second would receive $18,000. Top veterans and Juniors would pocket $15,000.
The GCF has expressed gratitude to the National COVID-19 Task Force and the GPF for their continued support for the development of cycling in the country.
Cyclists are being reminded to adhere to all COVID-19 protocols and guidelines, and are debarred from using their forearms on handlebars in Sunday's race. This restriction was mentioned in a memorandum issued on February 8, in which the UCI indicated it would prohibit riders from racing with their forearms on their handlebars in a position similar to a time-trial when on a road bike.
The UCI is taking things even further, banning the popular practice of a rider placing his forearms on the handlebar to gain an aerodynamic advantage. This riding posture is often seen in breakaways, as riders look to speed away from chasers by assuming a posture similar to one used in a time trial bicycle.