Education Minister Priya Manickchand met with teachers, parents, students and other residents of Aishalton in Region Nine (Upper Takutu-Upper Essequibo) on Wednesday, and numerous concerns were discussed. In discussion, Manickchand addressed the concerns made by the residents, briefing them about issues inclusive of the reopening of school and the provision of solar panels in the Region to ensure access to the Learning Channels, among other matters.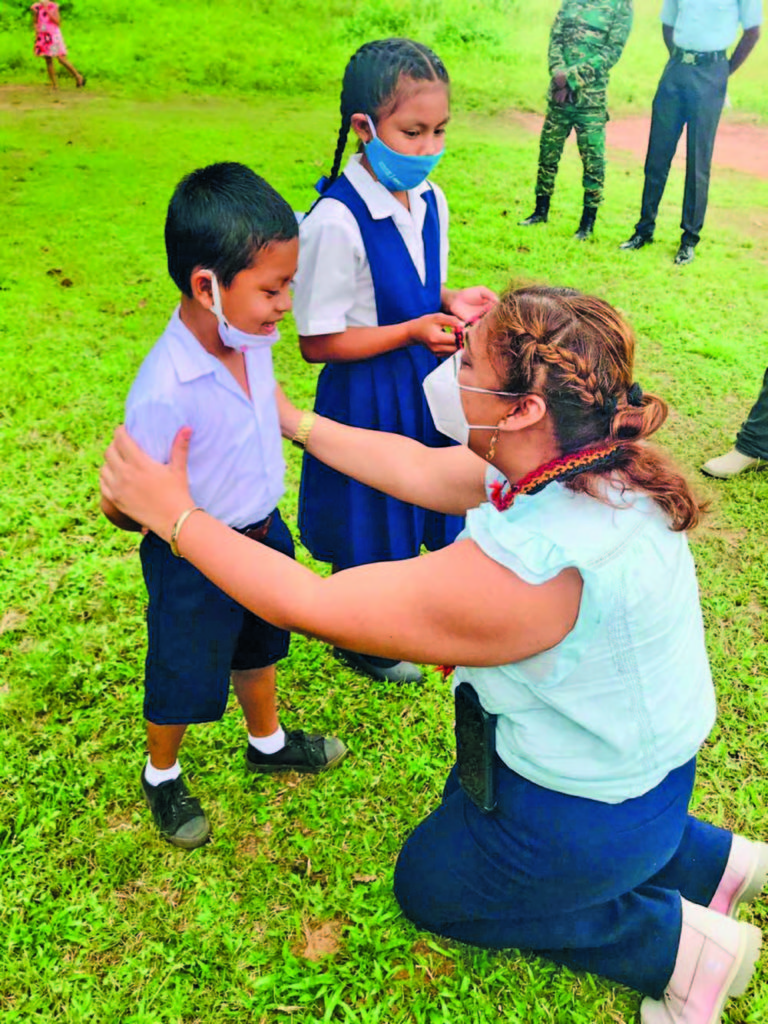 She also visited Sand Creek where she engaged students at the Sand Creek Secondary School as they, too, returned to the classroom this week. Minister Manickchand also took the opportunity to speak to parents and residents of the community at a meeting, where they were briefed on several issues, including the delivery of education in the region during this time.
Meanwhile, also on Wednesday, Chief Education Officer Dr Marcel Hutson visited Region 10 (Upper Demerara-Berbice) and met with Regional Chairman Daron Adams and Regional Executive Officer Dwight John. Discussions were held on strategies that can be employed for the delivery of quality education in schools amidst the COVID-19 pandemic. Both the Regional Chairman and Regional Executive Officer indicated their observations, while alluding to measures that were put in place to ensure the safety of students and teachers.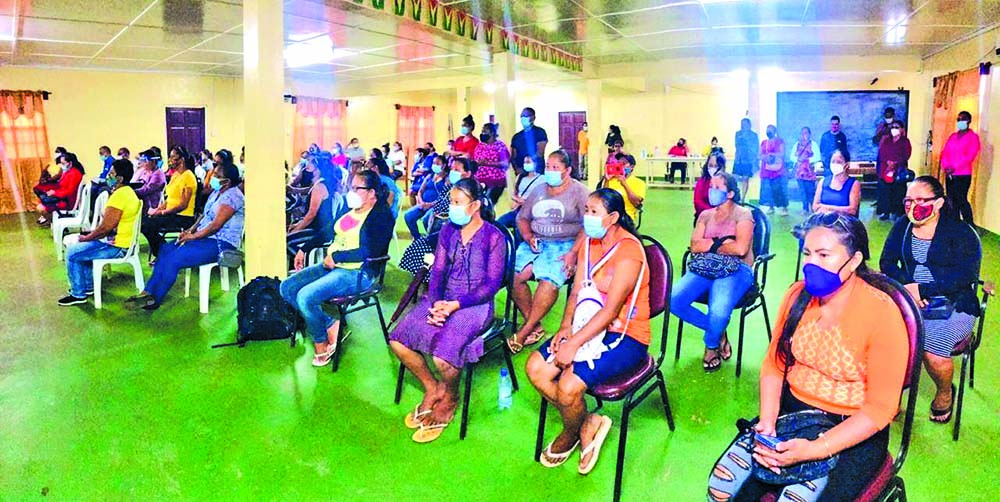 The Chief Education Officer, and Technical Facilitator Kerwin Jacobs, also visited the Department of Education, Region 10. A team was formulated to visit Mackenzie High, Linden Foundation and Harmony Secondary schools.
At the schools, Dr Hutson spoke with teachers and students on the importance of the reopening of their schools, and why it is imperative to adhere to the COVID-19 protocols. School administrators provided status updates on attendance of students and the distribution of care packages and PPEs to teachers and students.
Areas focused on regarding the visits included: timetabling, mode of teaching, social distancing practice, sanitisation, running water facilities and temperature testing. The visits revealed that all the schools were adequately prepared for reopening. Upon completion of the visits to schools, the Chief Education Officer held a brief meeting with Education Officers at the Department of Education, addressing the importance of strong leadership.