…44 new cases recorded
There has been another death from the COVID-19 pandemic, raising Guyana's overall death toll to 138.
The latest fatality is a 61-year-old male from Region Four (Demerara-Mahaica) who died while receiving care at a medical facility. He had succumbed on Wednesday.
Also, on Wednesday, a 74-year-old male from Region 10 (Upper Demerara-Upper Berbice) and a 74-year-old woman from Region Four, both died while receiving care at medical facilities. Guyana has recorded four deaths from the coronavirus for the week thus far but 10 have been recorded for the month of November.
However, the total number of cases has risen to 4662 following 44 new cases on Thursday. This is a total of 2449 males and 2213 females. The daily dashboard also showed 11 persons remain in the Intensive Care Unit (ICU).
There are 56 persons in home isolation, 839 on home isolation and 29 in institutional quarantine. There are 3616 recoveries, which indicates that five recoveries were recorded within a 24-hour period.
Nevertheless, a breakdown shows that seven new cases were recorded in Region One, eight in Region Three (Essequibo Islands-West Demerara), 31 in Region Four, one in Region Five (Mahaica-Berbice), two in Region Six (East Berbice-Corentyne), two in Region Seven (Cuyuni-Mazaruni) and four in Region 10 (Upper Demerara-Berbice).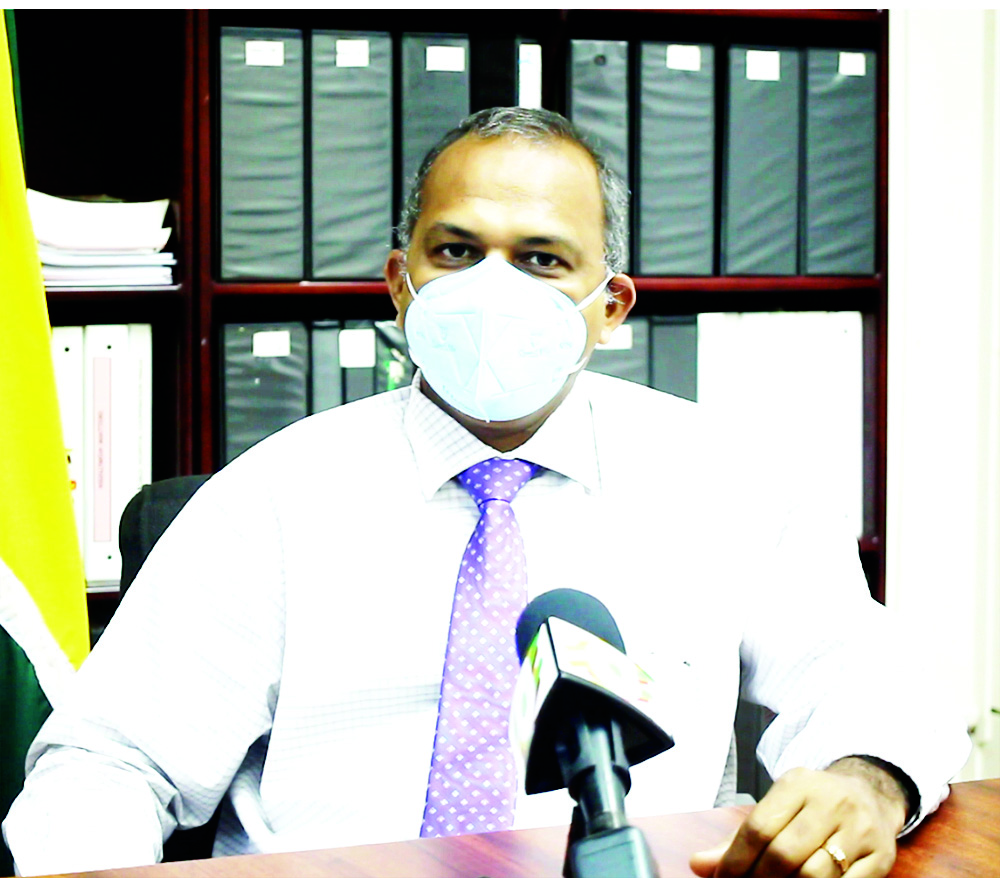 The number of cases in Regions Two (Pomeroon-Supenaam), Eight (Potaro-Siparuni) and Nine (Upper Takutu-Upper Essequibo) remained at 92, 144 and 376 respectively.
Meanwhile, on Thursday, Health Minister, Dr Frank Anthony said while two laboratories – the National Public Health Refence and Eureka – are certified to conduct PCR testing, other agencies have applied.
"There are other labs that have applied and we are going to assess them to see whether or not they have all the things in place to be able to do PCR testing," he shared.
In addition to PCR testing, there are antigen tests which can detect fragments of the virus. They are rapid tests which take some 15 minutes, and Guyana is seeking to use them in conjunction with the gold standard PCR test kits.
"It's a very simple process and you would be able to get a fairly good picture of whether the person is positive or not. Our intention and the protocol that we have been developing for the use of these rapid kits, is to use them on people who would present with certain signs and symptoms," Dr Anthony outlined.
In the meanwhile, Guyanese are reminded to observe the protocols of the COVID-19 MERGENCY MEASURES (NO. 10), which are in effect until November 31, 2020. This order emphasises, among other things, the need for correct and consistent use of a face mask when leaving your home; the importance of maintaining the six feet physical distance from others; and the need for good hand-hygiene to help reduce the spread of COVID-19.
If anyone is displaying any of the symptoms associated with COVID-19, or need any additional information, kindly contact the COVID-19 Hotline 231-1166, 226-7480 or 624-6674 immediately or visit us at www.health.gov.gy.