Magnum Tonic Wine, distributed by Ansa McAL Trading Limited, on Thursday launched its "Tek Charge of the Season" promotion in Guyana.
This promotional campaign will give consumers the chance to win over $1.5 million in cash and prizes by purchasing a marked three-pack of the beverage. The promotion ends in January 2021.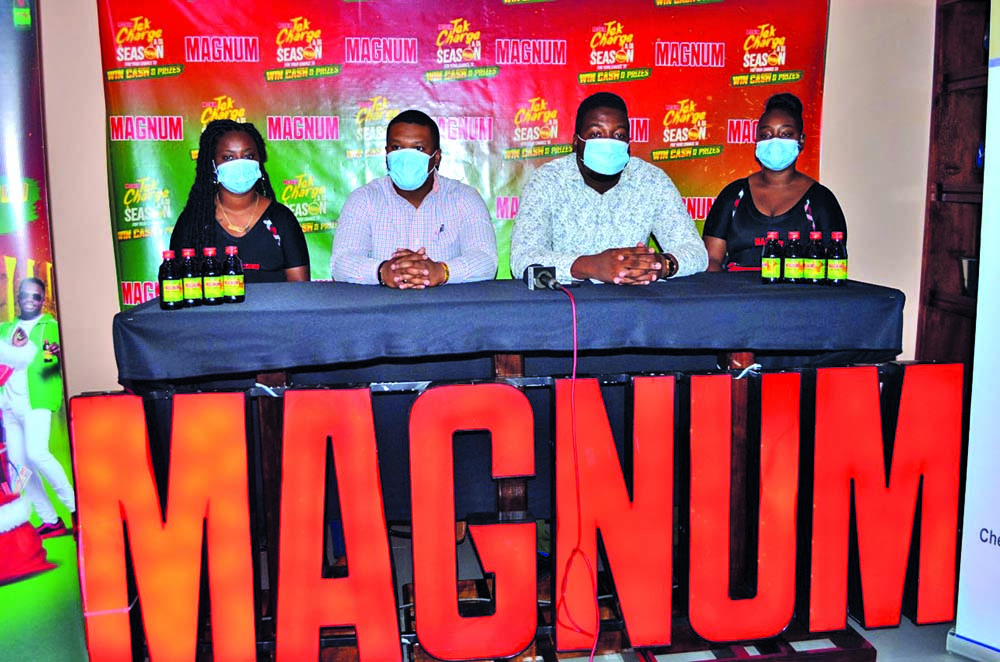 "Magnum Tonic Wine's Tek Charge of the Season promotion not only gives consumers the opportunity to win instant prizes, but also a chance to enter for the grand prize draw. Persons will be able to enter at any of the participating retail outlets, which will have a drop box provided, as we want to ensure that as many persons as possible will be able to enter and win big," Brand Manager of Magnum Tonic Wine, Jamal Baird, stated.
To enter this promotion via drop box at these participating locations, consumers should fill out the entry form found on the back of the Magnum three-pack neck hanger with their names, phone numbers and email, after which they drop it in the entry box provided.
"Magnum Tonic Wine is synonymous with entertainment and dancehall in the Caribbean region. While it may be impractical to gather for events during this time, Magnum Tonic Wine is still empowering its consumers to tek charge, even if it's at home. With Tek Charge of the Season, we will be bringing some much needed (relief) to the holiday season by rewarding our consumers with cash and prizes," the brand's Marketing Manager for the region, Kamal Powell, added.
The Magnum Tonic Wine Tek Charge of the Season promotion ends on January 15, 2021, and there will be a live Grand Prize Draw on January 19. Broadcast details are to follow for the draw.