The host team, El Salvador (1-1) debuted with an exciting 92-90 victory over Guyana on the third day of the FIBA World Cup Central America and the Caribbean Pre-Qualifiers 2023, at Adolfo Pineda Gymnasium in San Salvador.
The hosts, out of sheer courage, came back from a 13-point deficit at the start of the fourth, led by the monstrous performance of centre Ronnie Aguilar, who scored 35 points, with 16 rebounds, three steals and three blocks.
Aguilar tied the game at 89 with 1:28 minutes remaining, but the turning point was scored by Brayan García, after an offensive rebound, which put his team in front 91-90, with just 26 seconds on the clock.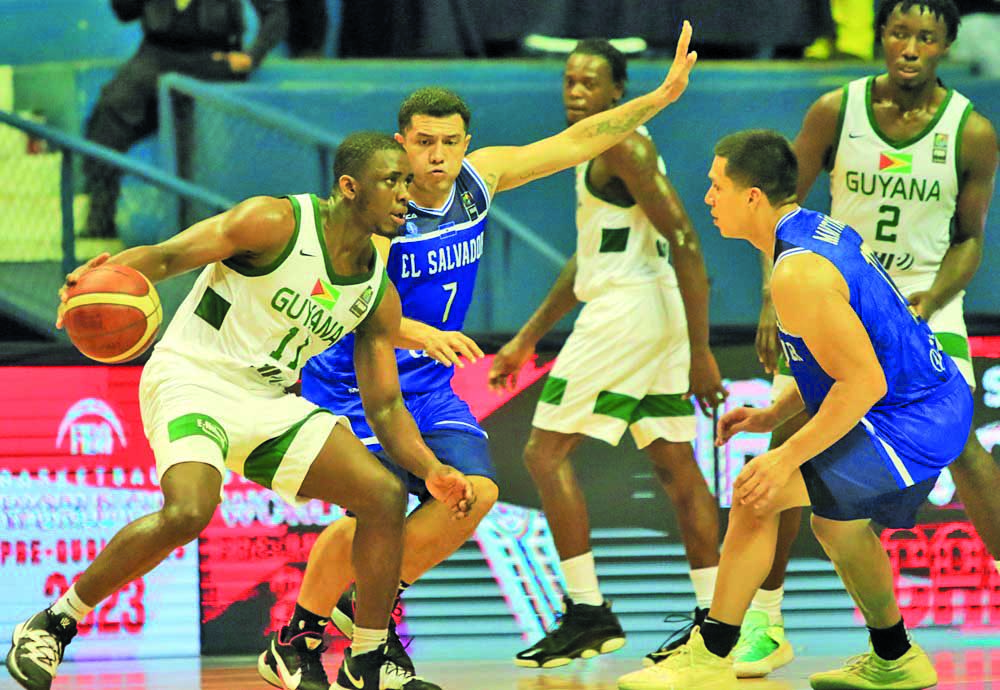 Guyana were left without execution and lost two possessions in the last minute. Then, Roberto Martínez, who produced 24 points, was sent to the foul line and made one of his shots, leaving the possibility open for his rivals. But with five seconds left, Rose missed a three-pointer and the home team took the victory.
With this setback, Guyana are now 0-3 despite Delroy James' 25 points and 5 assists and Rose's 19 points with 10 rebounds.
Costa Rica faced Guyana last evening and El Salvador met Nicaragua. The top three teams will advance to the second round of the FIBA World Cup Americas Pre-Qualifiers 2023, scheduled for July. (FIBA)