Fresh from a stint in the United States of America, national cyclist Jamual John returned to home soil and registered a crushing win in the Team Alanis/Guyana Cycling Federation (GCF) 60-mile road race, stopping the clock at 2 hours, 23 minutes.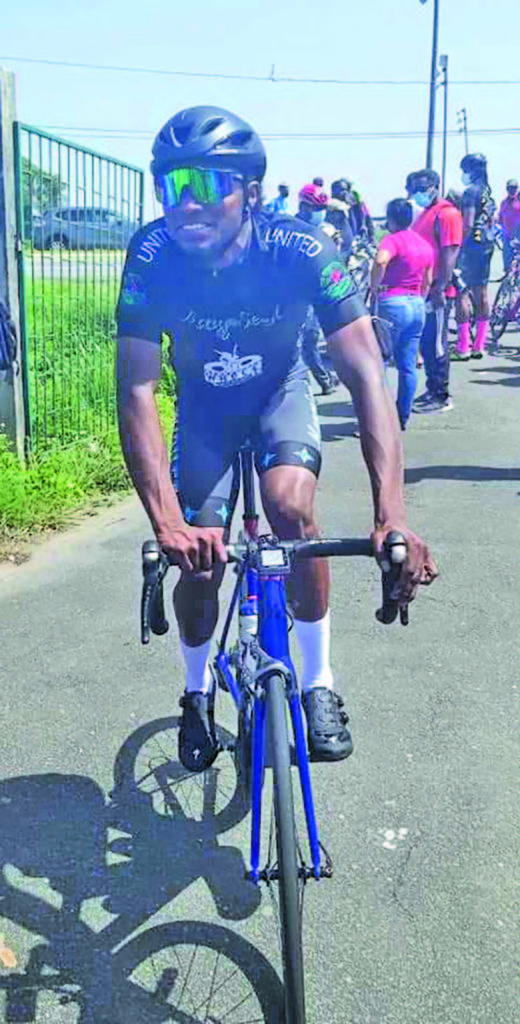 Jamual, who showed aggression, strength and skill, took the final attack with 400 metres remaining in the race, leaving his dust ahead of Briton John, who finished second after suffering mechanical problems. Forty wheelsmen took centre stage at Carifesta Avenue and transformed the East Coast roadways into their battlefield, with the turning point at Mahaicony, East Coast Demerara (ECD).
Team Evolution's Christopher Griffith came in third position while top veteran cyclist Alex Mendes came in fourth. Berbician Andrew Hicks rode in fifth while Deeraj Gharbarran finished sixth. Mendes, who continues to impress this season, emerged as the top rider in the Masters category while Paul Choweenam was second and Jaikarran Sookhai came in third.
David Hicks was the top junior wheelsman while his Berbice counterpart, Mario Washington came in second and Shurwyn Sampson finished third. Jamual and Briton had two sprint prizes while Andrew Hicks and Marcus Keiler had one sprint prize each.
The National COVID-19 Task Force had given the GCF the green light to proceed with the race, and the Guyana Police Force (GPF) had been duly notified. Champion rider Jamual John won the first prize of $20,000, while second-place Briton received $18,000.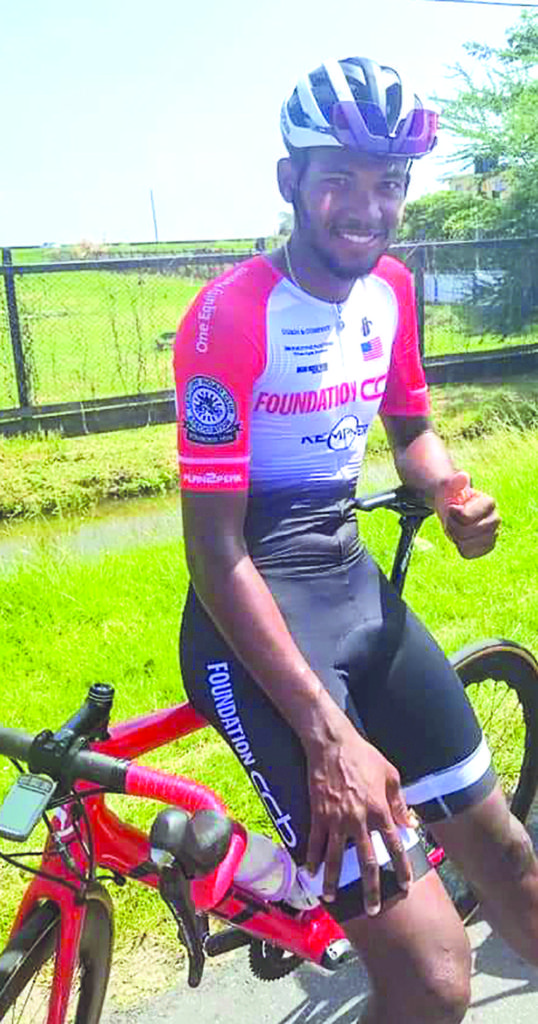 The GCF expressed gratitude to the National COVID-19 Task Force and the GPF for their continued support for the development of cycling in the country, as Sunday's event was hailed as a success.