…as PPP urges Guyanese to build a united, democratic nation
Guyana marks another Emancipation Day celebration, and President David Granger has said that, because of its rich cultural history, this is an important calendar event for the country.
The President said Emancipation Day should be observed by all, as it marks the end of more than 200 years of enslavement in the colonies of Demerara, Essequibo and Berbice.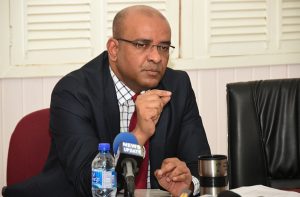 "This day marked, also, the start of Guyanese nationhood," the President added, while extending best wishes to all Afro-Guyanese and those observing this important holiday in Guyana.
Reflecting on the Africans who had been enslaved on the plantations, the Head of State said this group and the other races make up the population of the free nation of Guyana today.
Granger pointed to the great 'Village Movement', which was started in 1839 and eventually led to the 'political movement' for civil rights and constitutional change, and to the 'labour movement' for the improvement of conditions of work in urban and rural areas.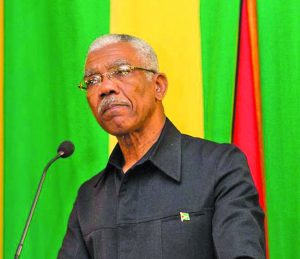 He said, "Emancipation Day, therefore, is a most auspicious event of Guyana's history, which should be observed by all. It was, indeed, the start of the process by which the plantations became the foundation of one nation, and through which the various peoples began to live and work together in pursuit of a common destiny."
The Opposition People's Progressive Party (PPP) also extended Emancipation greetings to every Guyanese, especially Afro-Guyanese brothers and sisters.
In its Emancipation Day message, the PPP said slavery remains the cruellest and most inhumane system of subjugation and discrimination known to human history, and stressed that the celebration of its abolition is the right and duty of every single human being.
"Under the most intolerable and horrendous conditions, the slaves were able to mobilize and struggle relentlessly for their freedom. When freedom finally came, the freed slaves and their descendants, though uneducated, demonstrated an exceptional degree of industry, thrift and financial acumen, and hence were able to acquire large portions of land, which today remains the foundation of our Village Movement and subsistence cash crop industry," the PPP said.
According to the party, the contributions of slaves and their descendants to every facet of life in Guyana are immeasurable, and it would be impossible to accurately capture all of this in just a few words.
"As we celebrate this important historic and national occasion, we urge every Guyanese not only to reflect upon the Herculean sacrifices of the slaves and their descendants, their incomparable struggles and their remarkable achievements; but also to use them as a source of inspiration and guide as we continue to work together to build a united and democratic nation, free from poverty and discrimination, and one in which every Guyanese believes that he/she can achieve his/her true potential," it added.
The coalition Government's message focused on the struggles of local freedom fighters Cuffy, Quamina and Damon, who organized and mobilized to effect redress to what they described as the darkest and most heinous act in human history – the enslavement of Africans.
"Following centuries of despicable and inhumane enslavement, these indomitable African warriors demanded and fought for an end to hundreds of years of abhorrence. Freedom was restored, and this represents the original independence in our nation's history," the statement said.
The coalition Government reminded that emancipation of African slaves predated the abolition of indentureship, the struggle for universal adult suffrage and labour rights, independence from colonial rule, and the attainment of Republican status.
"In a democratic nation, where freedoms have been restored and are zealously guarded, we thrive and look toward the future with great hope and expectation. Long may this continue, as we build Guyana towards a glorious future of the good life in a green economy," it stated.