– tells Enmore Martyrs' commemoration gathering struggle for better conditions still ongoing
In presence of persons gathered to observe Enmore Martyrs Day, in commemoration of those five sugar workers who had each made the ultimate sacrifice in the fight for better working conditions, Executive Member of the Guyana Trades Unions Congress (GTUC), Norris Witter, pointed out that some 71 years after their deaths, the struggle for better conditions still remains for the working class people.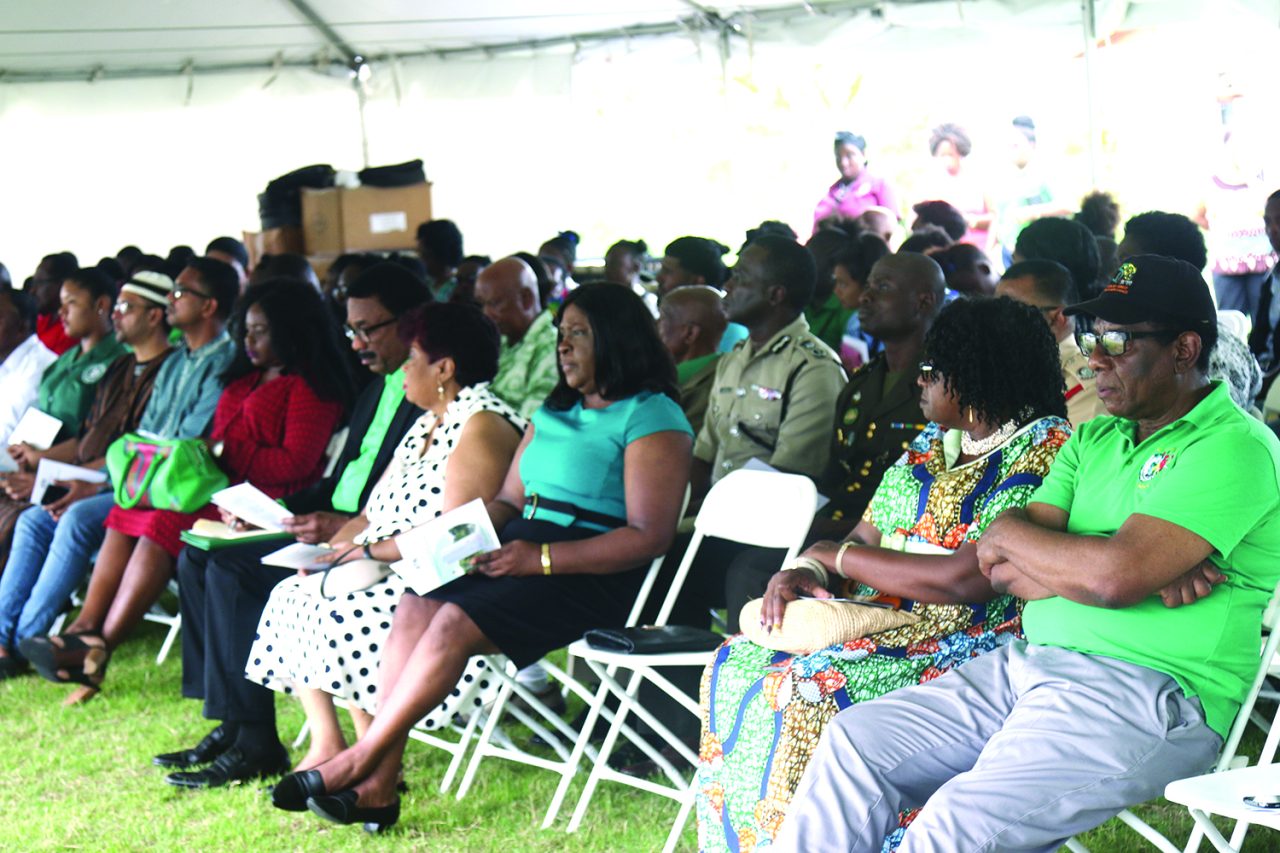 Delivering remarks at Sunday's ceremony in commemoration of Enmore Martyrs Day, Witter pointed to two major incidents of today that remind of this continuous struggle; those are: the closure of the sugar estates, and the firing of the RUSAL workers with impunity.
"It is not the closure of those estates (that is at issue), but it was how it was done. There was no consultation with the unions that are recognised within the industry," Witter noted.
He went on to say that, "The enemies against the working class are alive and well. They might not be easily recognisable, but they are ever present, subtle and vicious."
Witter acknowledged the selfless sacrifice of those who had given their lives for their rights and those of other workers. That tragedy, he noted, served as a catalyst for change that resulted in statutory recognition of all trade unions, in collective bargaining for better wages and benefits with employers, and in emergence of a broad menu of Labour laws that regulate wages, holidays with pay, termination of employment, old age pension, and National Insurance and social benefits.
Witter posited that in this era of corporate capitalism, trade unionists must be vigilant, as more challenges are ahead, and solidarity is necessary in fighting those challenges.
His statements come as fired sugar workers continue to struggle for their daily bread following closure of four sugar estates by the Coalition Government.
The downsizing of the sugar industry resulted in some 7000 workers being displaced.
Added to this, some 100 bauxite workers were initially fired earlier this year; but while they were subsequently reinstated, they continue to push for better working conditions.
Further, the APNU+AFC Government has come in for much criticism over the dismissal of several staff members from the Department of Public Service within the Ministry of the Presidency (MoTP). These staffers were fired by newly installed Minister Tabitha Sarabo-Halley, reportedly for leaking information alleging corruption within the MoTP.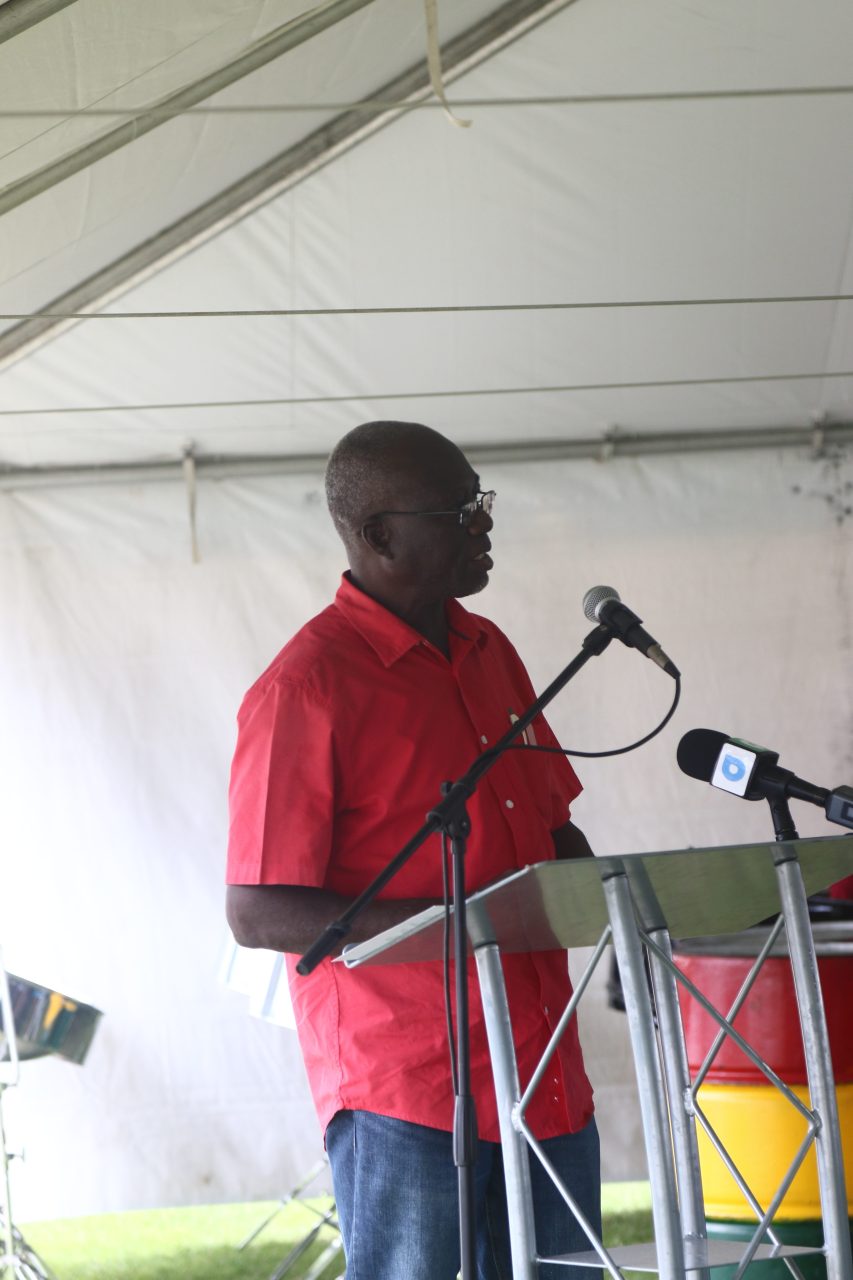 Nevertheless, Government buckled under pressure and reversed the dismissal decision. Those staffers are now on administrative leave, pending the outcome of a Presidential Board of Inquiry which commences today.
Attorney General and Legal Affairs Minister, Basil Williams, in his address to the gathering at Sunday's commemoration ceremony, said those sugar workers' lives were not lost in vain, as their heroism remains a part of the country's history.
Williams pointed out that the sugar industry at the time of the closures was suffering some $50 billion in losses, and adding that "the industry is not dead, but rather is in recovery, being nursed back to health."
He echoed President David Granger's appeal for all stakeholders to work together to ensure the survival of the sugar industry.
"Seventy-one years ago, five sugar workers laid down their lives for the improvement of all sugar workers…we owe it to them to do our best to assure this industry continues to contribute to the development of the people who depend on it. Let us all work together to turn this industry around," Williams said.
Sunday's commemoration was held at the Enmore Martyrs Monument Site on the East Coast of Demerara in honour of Lallabaggie and Dookie from Enmore; and Rambarran, Harry and Pooran, who were on June 16, 1948 shot and killed by Police at the Enmore Estate while protesting for improved working conditions on sugar plantations.
The ceremony was attended by representatives from various trade unions, Government ministers, Members of Parliament, members of the Diplomatic Corps, and members of the public, who participated in the wreath laying ceremony.