As part of their annual overseas trip, which lasted from March 21 to 27, the Everest Masters competed in three matches in St Lucia. In those three matches, the Masters suffered unfortunate results, losing the first two games, and having the final game, which they would have won, washed out by rain.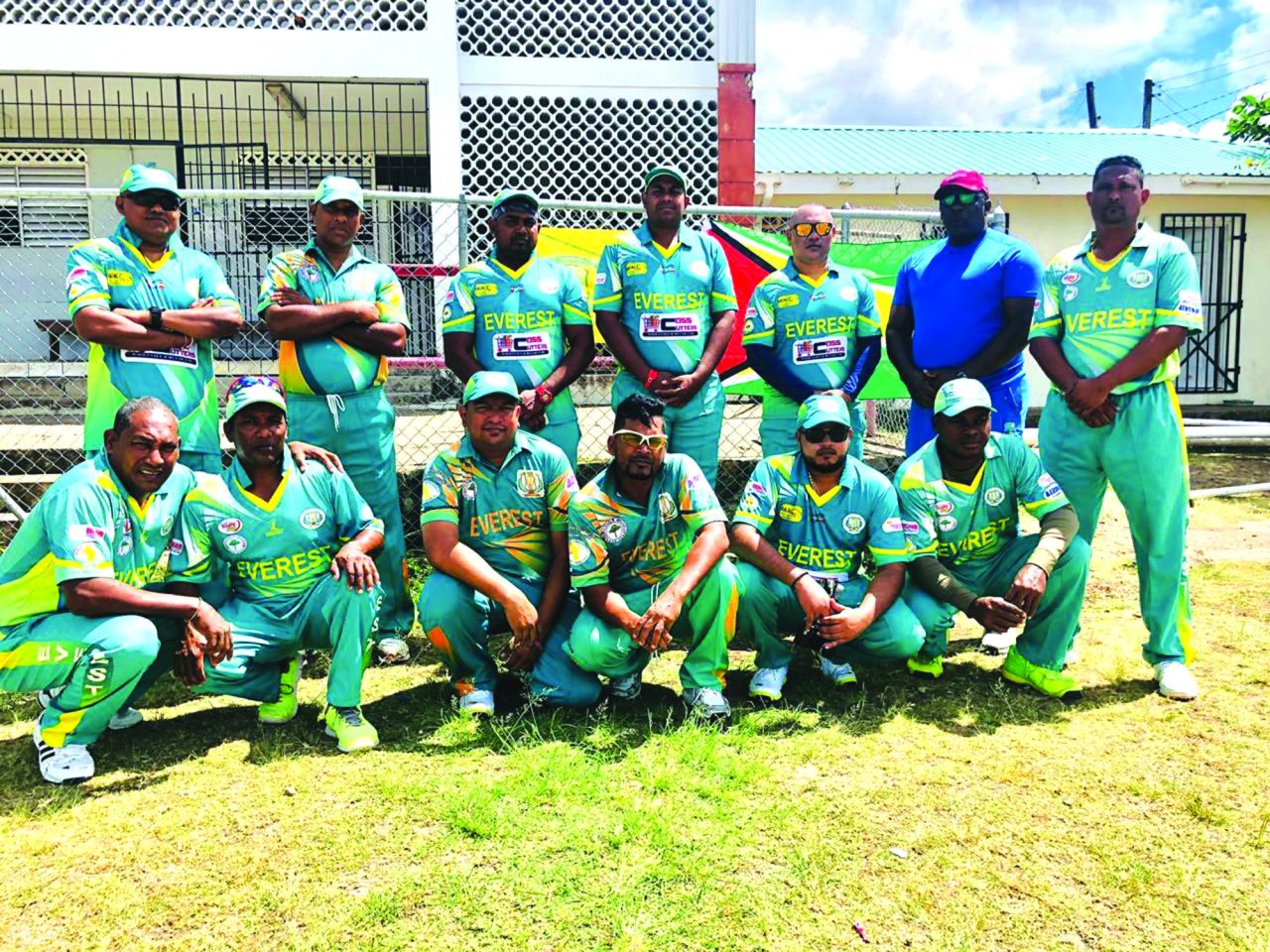 In game one, Everest Masters won the toss and batted first, scoring 179 for 7 from their 25 overs. Basil Persaud top scored with 49; Robin Bharat scored 22, while Hemraj Garbarran and Rakesh Gangaram chipped in with 26 each. John Eugene, Lorenso, and Mitchell picked up 2 wickets each for the St Lucian Cricket Association Northern Masters.
In reply, Nothern Masters made 180 for 8 from their 25 overs, John Eugene scoring 77 and Stanslas Chorpe 39. Bowling for Everest Masters, Saheed Mohamed picked up 3 wickets, while Ronald Jaisingh and Ucil Armstrong picked up 2 each.
In game two, Everest Masters won the toss and invited St Lucia Police to take first strike; and after 25 overs, they had scored 170 for 7, with Colin Stanslaus scoring 41 and Ian Mason 39. Basil Persaud and Saheed Mohamed picked up 2 wickets each bowling for the Everest Masters.
Everest Masters in reply scored 149 all out, losing by 24 runs. Deodat Ramdeo scored 27, Imtiaz Sadik scored 26, and Saheed Mohamed scored 21. Colin Stanislaus picked up 4 wickets, while Dwight Palmer had 3, bowling for Police.
In the final match of the tour, the Prime Minister's X1 won the toss and batted at the Darren Sammy Cricket Stadium, scoring 187 for 3 from their 25 overs. Stanslas Chorpe scored 80, and John Eugene 58. Rajesh Singh and Imtiaz Sadik picking up a wicket each.
Everest Masters had raced to 83 without loss from 8 completed overs when the rain came and ended the match. Saheed Mohamed was on 61 and Imtiaz Sadik on 17.
After the matches were completed, a farewell cocktail was held in honour of the team. It was attended by the Hon. Prime Minister of St. Lucia, and the Hon. Minister of Sports.
The Everest Masters would like to thank the President of Everest Cricket Club, Mr. Manzoor Nadir, and the Government of St. Lucia for the experience. The club would also like to thank all those who contributed / donated towards the raffle.