The National Drainage and Irrigation Authority (NDIA) has announced a series of drainage- related operations pegged at some $47 million, which will be carried out over the course of 2019.
According to the Agriculture Ministry, the works include the "partial removal of sand from the Demerara River, construction of a reinforced laterite dam with overflow mechanisms to retain the migration of sand into the Demerara River, and the re-vegetation of a pilot area with grass."
According to the Deputy Chief Executive Officer of NDIA, Dave Hicks, residents of Coomacka have been faced with constant flooding, which extends to neighbouring areas. As such, it was mandatory for the Authority to address this issue by consulting professional and members of the community on the reasons behind the inundation.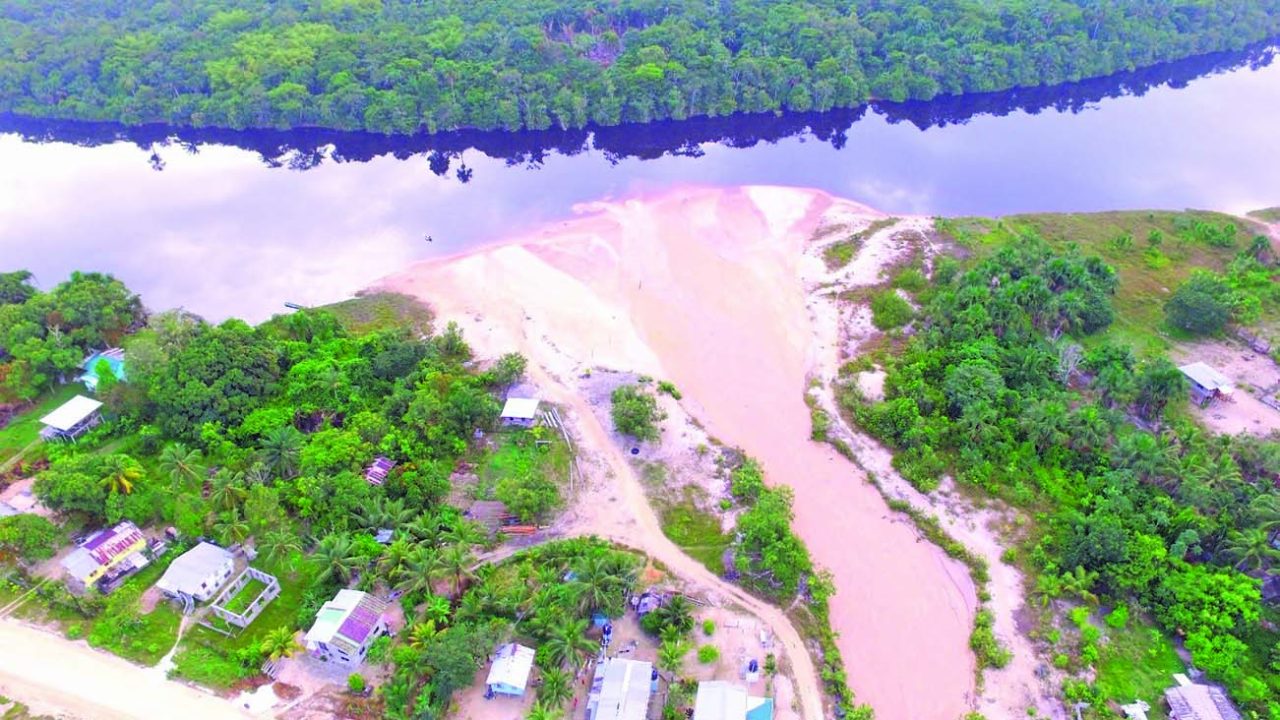 "An interagency task force was thus assembled to determine the root causes for flooding in the community. To this end, the interagency task force led community engagements with regional authorities and residents, and conducted an engineering analysis to determine the factors that contribute to recurring flooding of Coomacka," Hicks stated.
Coomacka is home to over 300 persons, and because of its location in a basin, the area is susceptible to flashfloods during intense rainfall and increased runoff from elevated lands which surround the community.
As a result of this, some two-thirds of the total width of the river has been blocked, not only affecting the eco-system, but navigation along the river. On most occasions, emergency interventions are required to restore normalcy to the community when it rains.
Only two days ago, Guyana Times published an article highlighting the calls from villagers of Speightland and Kara Kara, communities in Linden, Region 10 (Upper Demerara-Berbice), for sections of the creeks and the Demerara River area to be desilted. According to the residents, sections of the waterways in the communities are severely blocked due to bauxite overburden sediments caused by mining activities.
They noted that this is an issue which has been affecting them for a number of years, as farmers explained that many farmlands are under water.
Residents further explained to this publication that some sections of the river and creeks, which they utilise as modes of transportation, have been rendered impassible.