Former soldier Jermaine Jefford has been sentenced to life with the possibility of parole after 30 years for the Emancipation Day 2016 murder of Orin David, the taxi driver who was gunned down in front of his Laing Avenue, Georgetown home.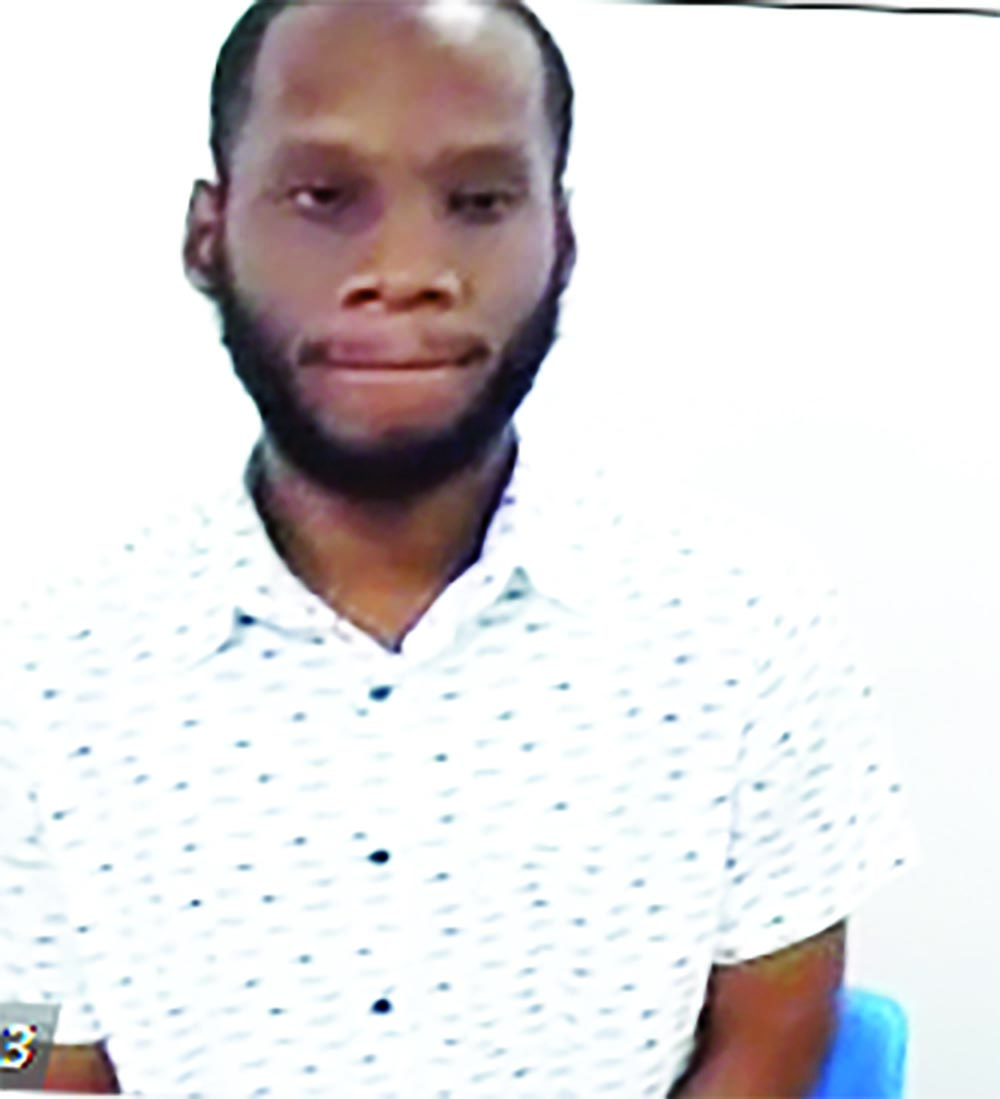 Demerara High Court Judge Sandil Kissoon on Wednesday imposed the custodial sentence on Jefford, called "Smokey". Jefford, 28, a father of one, of Diamond, East Bank Demerara, was found guilty of the capital offence by a jury on May 25, and his sentencing hearing was on Wednesday, where he appeared in court via Zoom.
A probation officer who interviewed the convicted killer said that he wrote the Caribbean Secondary Education Certificate (CSEC). It was revealed that Jefford, who became involved in gangs as a teenager, was enlisted in the Guyana Defence Force (GDF).
He was later dismissed from the GDF for varying reasons.
According to the official, prison inmates disclosed that Jefford was very influential in organising and smuggling prohibited items into the prison. She said it was also disclosed that when he was not given attention on time, he would verbally abuse inmates and prison officers.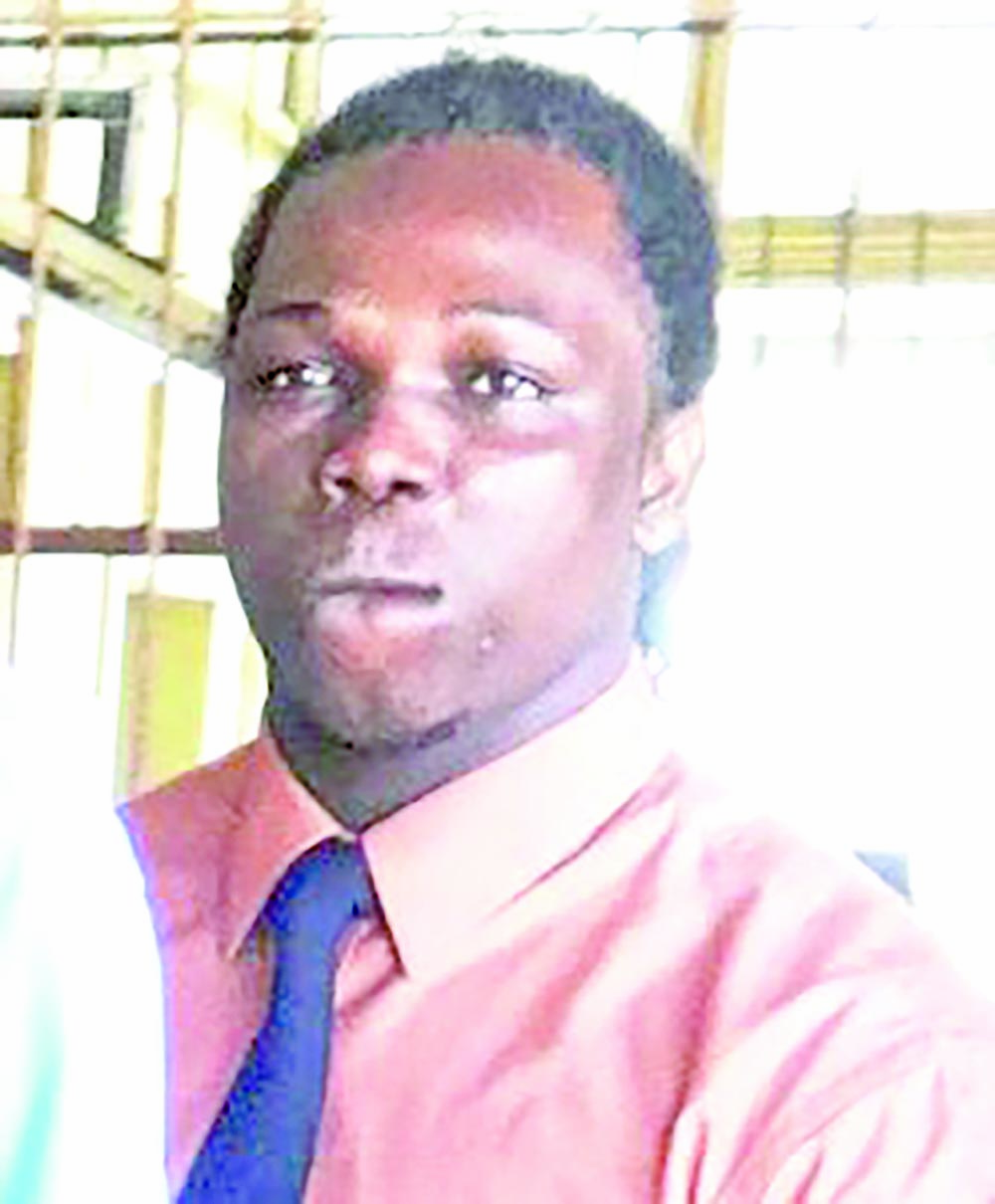 Residents of Agricola, East Bank Demerara, where Jefford lived for a while, said his involvement in the crime might be because of his association with persons of questionable character.
The dead man's wife, on the other hand, said that although her husband had been involved in criminal activities, his death has affected her immensely.
David's 16-year-old son expressed that witnessing his father's killing was a traumatic experience. When given a chance to address the court, the dead man's mother, Joycelyn Munroe, said, "I am happy with the verdict. I am glad that justice has been served."
According to the probation officer, Jefford has continued to deny his involvement in the killing. But since he has been found guilty, he extended an apology to David's family.
"Heedless"
For his part, Justice Kissoon described David's killing as a deliberate, calculated, and brutal act that was committed in the light of day.
"You executed an unarmed and helpless man in full view of his family, in the proximity of his home, in the streets of his community. You are heedless to man…Heedless to humanity," the Judge told Jefford.
In sentencing Jefford, Justice Kissoon considered the mitigating factors, among them being his youthfulness and that he is a first-time offender of previously good character. Included in the aggravating factors considered was the fact that a gun was used during the commission of the offence.
In the end, Justice Kissoon imposed the life sentence on Jefford, and ordered that he becomes eligible for parole only after serving 30 years behind bars. It was further ordered that the prison authorities are to deduct the time he spent in pretrial custody from the sentence.
The convicted killer was represented by Senior Counsel Stanley Moore, while State Counsel Lisa Cave appeared on behalf of the prosecution.
"I'm innocent"
During his trial, Jefford had opted to give an unsworn testimony in his defence.
"On the first of August 2016, I was at home at my Diamond residence with my three-year-old son and my girlfriend…The evidence being led against me is false and fabricated, Your Worship. I am innocent of this crime. I do not know about this crime…This is unfair to me sir…," he had told Justice Kissoon.
On May 21, 2021, Jefford's co-accused, Howard Rambarose, called "Spleen", was acquitted of David's murder after Justice Kissoon upheld a no-case submission made by his lawyer George Thomas. As such, the Judge had directed the jury to return a formal verdict of not guilty.
According to reports, David, also known as "Malik", was shot dead in front of his Lot 89 Laing Avenue, Georgetown home in the presence of his reputed wife and relatives. He received two gunshot wounds – one to the chest and another to the leg.
It was reported that the father of one was shot following an argument stemming from the payment of debts. It was reported that David had bailed Rambarose out of prison. However, when he confronted Rambarose for the money, a heated argument ensued between them. Jefford reportedly was present while they were arguing.
Shortly after, Jefford and Rambarose left David's home.
However, Jefford returned sometime after, with four other men in a motorcar. It was reported that Jefford exited the vehicle and shot David with a 12-gauge shotgun.
The injured man was rushed to the Georgetown Public Hospital, where he was pronounced dead.
Following a trial at the Demerara High Court in February 2015, David was acquitted of the August 20, 2010 murder of Mahaica, East Coast Demerara farmer Lakhram Bishundia, who was shot during a robbery at DeHoop Mahaica, East Coast Demerara. (G1)