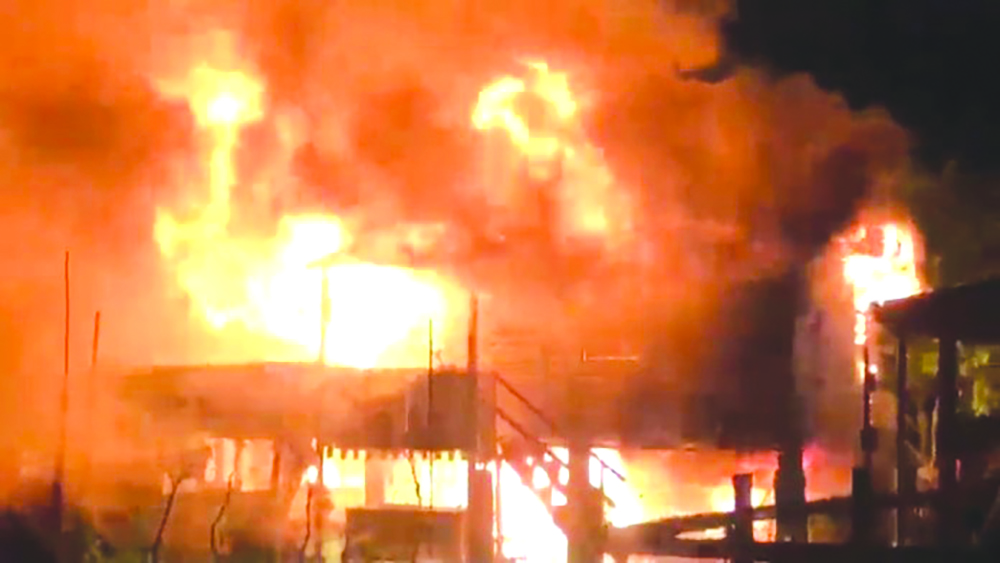 A family of three is now homeless after a fire of unknown origin destroyed their Tuschen New Housing Scheme, East Bank Essequibo (EBE) house on Saturday evening.
According to information received, the fire started sometime around 18:45h.
Guyana Times understands that 34-year-old Savitree Kodai along with her husband and son were two corners away from their home when they were informed that their two-storey wooden and concrete home was on fire. The family reportedly stood helplessly as they watched their home engulfed in flames.
The Guyana Fire Service was summoned to the scene and the firefighters were able to contain the blaze from spreading to nearby buildings.
An investigation has since been launched to ascertain the cause and origin of the fire. One eyewitness explained that when the fire tenders arrived at the scene, there was nothing the firefighters could have done to save the structure.
Due to high winds, the fire spread quickly, thus giving the family no chance to save any household items. The devastated family is currently seeking refuge at relatives.